When George Davey and I first spoke, in November 2019, the recurring theme was one of being in a dream.
Davey (2-0) had just eased through his professional debut, against Zygimantas Butkevicius, on a Josh Warrington world title undercard in a shaking First Direct Arena.
Less than two months later he'd be back out on a bill coined Midlands Mayhem with six title fights including Zolani Tete's loss to John Riel Casemiro for the WBO Bantamweight title.
If 2019 was dreamland for Davey, it's safe to say 2020 has been considerably more of a nightmare.
"It's been an odd one, because as an up-and-coming prospect you want to be fighting and keeping busy to keep you learning," Davey told proboxing-fans.com
"With the whole world on hold that completely went out of the window, for everyone obviously.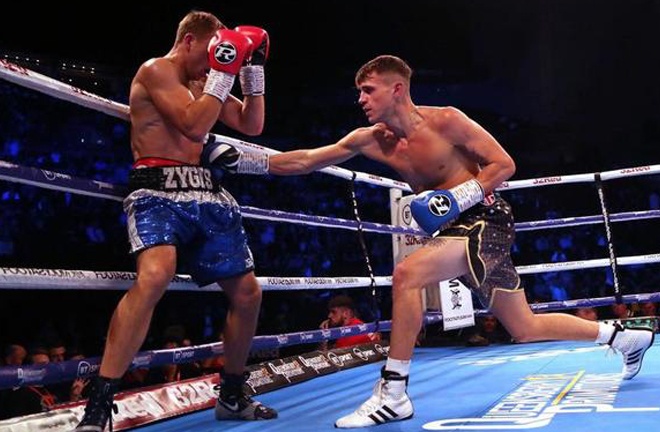 "I've gone from being an amateur, boxing two-three times a week to boxing twice in two months as a professional and then nearly a year between fights, so that in itself is something I've had to adapt to."
For many boxers this pandemic saw them restricted to the confines of their house under stringent lockdown restrictions after closures to their gyms.
For Davey, who relocated to Yorkshire aged 17, timings of the pandemic meant he was in the family home of Lanzarote for the worst of the virus.
"I was stuck in Lanzarote, as I'd popped over there for a week or two before the original date, that ended up being two months in Lanzarote.
"I was much better there, I think, because obviously I was with most of my family and I was able to chill and take time to just enjoy a good rest.
"I came back to England towards the end of April and we got stuck into working on some new things, focussing on little bits that [coach] Henry [Wharton] had picked up from my first two pro contests."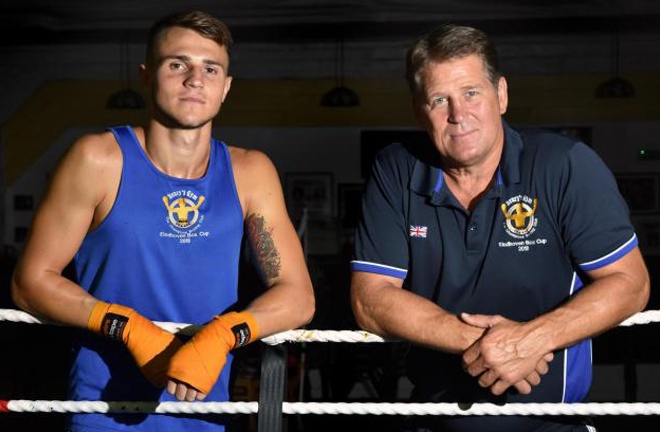 For a 22-year-old that has been so consumed by boxing since a young age, the first nine months of this year were the longest break Davey has had from the sport since he was 14.
The mini-break, though Davey continued to train out in Lanzarote, enabled the youngster to reflect on previous fights and really nit-pick on areas he wished to improve.
"There were maybe a couple of times where the situation was a bit annoying and frustrating but, [for the most part,] I've tried to look at the positives and use the time to think about what we can change in training.
"It's given me that time to re-assess certain aspects and try to tweak them in more depth and detail than when you're constantly fighting.
"We'll put together the stuff we have been working on because, obviously in sparring and training you can keep doing it until it works but on fight night you get one chance and you have to get it right."
Four promoters have returned to British boxing to date: Frank Warren's Queensberry Promotions, who were the first to relaunch, followed by Eddie Hearn's Matchroom Boxing, MTK Global and Hennessy Promotions all hitting the screens in some form or another.
Childhood dreams of signing with Warren became a reality last year and, in unprecedented times, that arrangement has had unforeseen benefits, as Davey explained.
"I'm very fortunate to be signed with Frank.
"I've got a few friends who signed their professional contract at the beginning of the year [who are] still waiting for their debut, but they're obviously towards the bottom of the list.
"I do feel for those boxers who aren't signed to one of the bigger promoters, with the TV budget, because through no fault of their own they're just waiting and waiting."
Davey himself has had to wait four months longer than originally planned for this particular contest, but lands on yet another 'big occasion' show.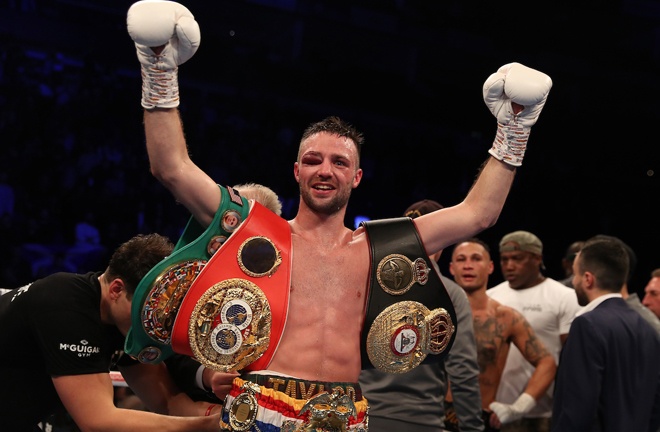 Josh Taylor's unified (WBA and IBF) Super Lightweight title defence against Apinun Khongsong tops the bill at York Hall, to make it three fights for Davey and three World Title undercards.
The Henry Wharton-trained Super-Welterweight remarked; "I'll soon have to tell Frank not to put me on unless there's a World Title on the show!"
His excitement for the night was palpable, but more than anything, his relief at getting a fight date shone through our interaction.
"I've been waiting for a date for a long time and then Frank said, 'get ready to go in five weeks,' so we've geared training up for September 26th and I'm very excited to be back in the ring.
"Jeff [Thomas] is a big step up in opponent; 12 wins, 22 fights in total, boxed Ricky Burns, so he's got that experience and that's what we're hoping to take from him.
"He'll bring the best out of me, because he's coming to get the win, to cause the upset, but we're looking to learn from his experience in the ring and show some of those new things we've worked on in the gym.
"It's a great step up for my third fight and you hear talk that post-lockdown more 50-50 fights are going to be made.
"If Frank wants to keep the [quality of] opponents stepping up then that's no problem to me."
Written by Oliver McManus
Follow Oliver on Twitter @OliverGMcManus