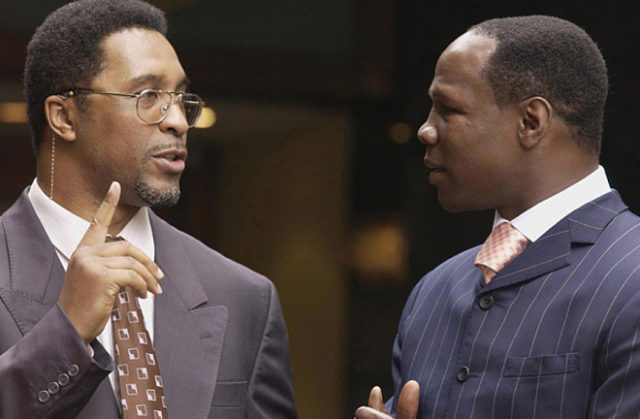 As Michael Watson's body descended in the penultimate round and his head enveloped in the rope no one would comprehend just how serious that injury would be until into the twelfth.
On 22nd June 1991 at Earls Court, Michael Watson met a new adversary, Chris Eubank, in another chance to clinch the World Middleweight Title.
An opportunity that slipped through his fingers in the eleventh round of a previous bout with Jamaican-born Mike McCallum.
Whilst Eubank won the first head-to-head with Watson, the decision some say was close enough to constitute a draw. This fuelled the want for a rematch from both fans and fighters.
This rematch would go down in history, but not as first imagined.
On the 21st September 1991, just three months removed from the original meeting, the rematch was scheduled this time at White Hart Lane.
Whilst the title that was up for grabs had changed, and was now for the vacant WBO Super-Middleweight Title, the desire for Michael to prove himself had not and with new trainer Jimmy Tibbs by his side he knew this fight could be his.
Tussling and building up momentum through rounds one to three, both fighters settled into each other's pace, but Watson's power showed in abundance.
As round four came to a close, it was visible that Eubank was struggling with Watson's relentless work rate and had received a cut over the left eye.
Rounds five to eight showed that for work rate Michael may be close to achieving his belated victory over Chris.
When the infamous round eleven began, onlookers where sure that Watson's performance had pushed him ahead on points and on the verge of his own stoppage.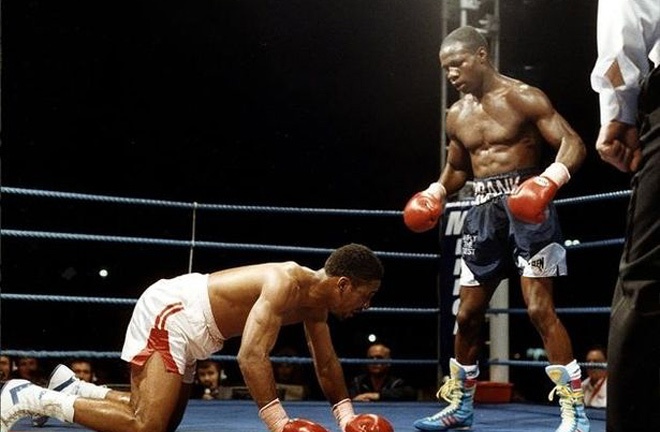 After seating Eubank on the canvas, Watson was caught with an uppercut that in the twelfth round would change both their lives forever.
When the fight was stopped in round twelve, by referee Roy Francis, trainer Jimmy Tibbs was frustrated, as he felt his man could continue until the last bell. 
Francis carried a lot of pressure going into the fight, as the first Englishman to referee a WBO Super-Middleweight World Title fight, but he had seen something in Michael's eyes that no one else could see and when Watson reached his corner he collapsed.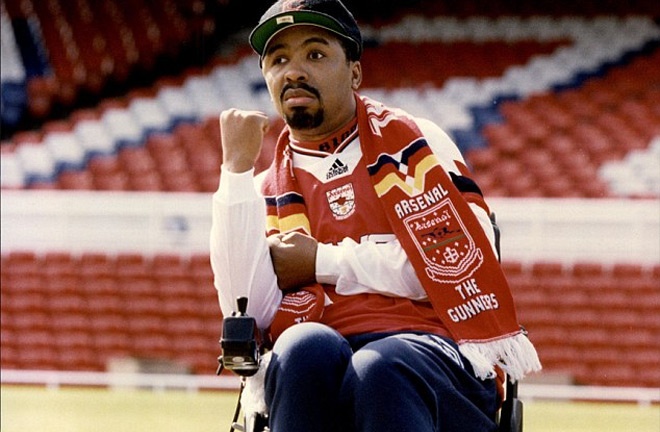 The next eight minutes would feel like an eternity. A limp Michael Watson lay still upon the canvas before receiving any form of medical treatment. Twenty minutes passed before hospital care was administered to the unconscious fighter.
In what later would become a legal battle with the British Boxing Board of Control (BBBoC) and a win for Watson would be the lack of the correct medical staff at the event. 
Michael Watson is the reason we have seen the likes of Nick Blackwell receive the vital care needed urgently in the ring.
Watson holds no grudges towards Eubank. Injuries are a part of boxing and fighters are fully aware of the dangers posed to themselves and their counterparts.
Michael Watson took on the toughest fight of his life and left medical experts stunned, as the Islington man defied the odds when he was told he would never walk again.
Michael can be found walking, smiling, laughing and joking with his fans at meet and greet events.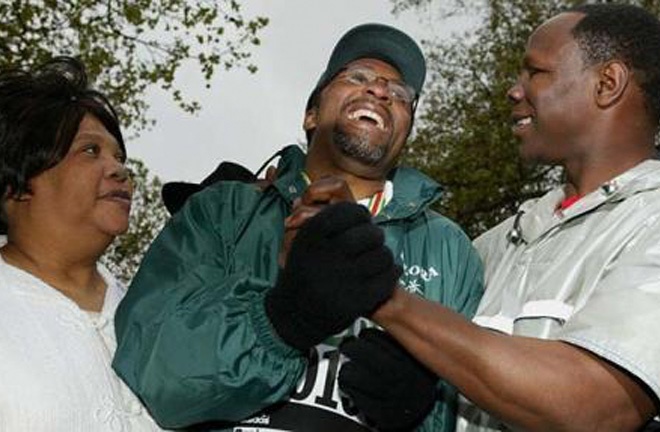 Watson would even complete the London Marathon in 2003, as he walked four hours a day for six days to complete the task, crossing the finish line with his former foe Eubank. 
Michael Watson is both inspirational and aspirational and most certainly a living legend.