Amateur boxing and Olympic boxing have both been falling to the wayside a bit, particularly in the United States, where it appears that both athlete participation and fan interest is at an all-time low. However, the AIBA – International Boxing Association, which is the governing body of amateur and Olympic boxing competition – has put together a new concept that could change all of that rather quickly, the World Series of Boxing.
It incorporates a more professional and fan-friendly style of fighting, allows amateur fighters to get paid and still compete in the Olympics, and much more. President of the AIBA and Chairman of the WSB Dr. Ching-Kuo Wu was gracious enough to take a few minutes of his time to explain in detail the World Series of Boxing, how it's set up, and answer some of the criticisms that have been floating around. Take a look at this exclusive interview with Dr. Wu provided by ProBoxing-Fans.com.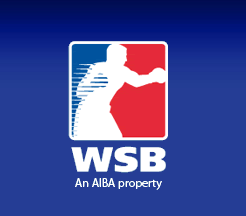 The WSB uses the 10 points must system for scoring, as opposed to the Olympic-style method of tallying clean punches landed. The bouts also last for five 3-minute rounds. This is a change from the amateur format… do you think it will hinder the success of fighters competing in the WSB when they move back to a traditional amateur setting?
Dr Wu: Before launching the World Series of Boxing we did a lot of research as well as a test event to evaluate all aspects of the competition. The feedback from the boxers was that they had no problem in switching back and forth between the two styles. In fact the feedback was that competing in both formats and training in a professionally run environment would make the boxers more complete athletes and stronger.
Is the WSB going to be used in some ways to test the professional style of fighting in the amateur ranks, with a potential to institute wider reforms and changes to the amateur and Olympic systems in the future?
Dr Wu: The WSB is not intended as a test for professional boxing within the amateur ranks. The competition was designed to offer Olympic boxers an alternative to professional boxing that allows them to retain their Olympic eligibility. In parallel, we are always looking to improve our sport wherever possible and at this year's AIBA Congress our member federations approved comprehensive changes to the Olympic-style scoring system that will make the amateur sport much more attractive.
How do you align the opposing thoughts of amateur boxing and athletes getting paid?
Dr Wu: One of the most surprising things I found with the launch of the WSB was the problem with the terms amateur and professional. So many Olympic athletes today receive government funding and support that equates to getting paid. Taking the example of Ireland's Kenny Egan, he was specifically offered a package by the Irish Sports Council to discourage him from turning professional after the Beijing Olympics. This is the case for many other boxers.
It is therefore unfair to suggest the two sides are opposed in terms of money. More important is that the WSB offers boxers regular competition. Very few professional boxers have this guarantee and some of the boxers competing in the WSB from emerging regions such as Africa would have little chance of such regular competition at international level in the amateur ranks. Moreover AIBA and IOC want to have the best athletes competing at the Olympics, as it already applies for many other sports, including NBA stars participating at the Olympic Games.
Boxers will have contracts with franchisees for a period of three years. Does this mean they are mandated to be with the franchise and stay as an amateur for three years, or will they be able to opt out?
Dr Wu: Boxers are tied to their franchise teams under the three year contract. However, the franchises are obliged to release the boxers for any national or international events that count towards qualification for the Olympic Games (e.g. national championships, world championships and continental qualifying events).
How much are boxers in the WSB going to make, both in terms of salary and per bout earnings?
Dr Wu: All boxers who signed up for the WSB were offered minimum guaranteed salaries from $25,000 dollars up to$60,000 dollars. The franchise teams could, of course, offer higher salaries if they wished. These are base salaries: the accommodation, full board, training, medical care, health and other insurances are all covered by the Franchisees. For each bout, the winner receives $5,000 for a win and $1,000 for a loss.
Can you explain the team structure in more detail – 10 minimum and 20 maximum fighters, as well as a minimum of 3 non-national fighters, and also explain why this team structure was chosen?
Dr Wu: Teams must have a minimum of 2 boxers in each weight category (to allow for the 12-day mandatory rest period between bouts) and a minimum of three non-national boxers in a squad of ten, up to six in a squad of 20. The reasons for this were twofold: firstly, to avoid any dominance by strong boxing nations and secondly to allow promising boxers from countries without a franchise to compete in the WSB.
What are the minimum and maximum number of bouts that each single team member will participate in?
Dr Wu: There is no minimum or maximum number of bouts. However, since the individual ranking, which is established at the end of the regular season, is used to determine the top two boxers in each weight category, who qualify for the Individual Championships (and therefore a possible Olympic Games qualifying place), only the results from a maximum of six bouts will be taken into account for this ranking. Considering the rest period for each boxer between two bouts, it will be difficult for a boxer to have more than 6 bouts in the regular season.
A draft was used to pick the franchises. Can you explain how the draft was set up, who composed the entire pool of boxers available, and so forth?
Dr Wu: All national boxers were recruited by the individual teams with the support of the national boxing federation in the relevant country. We held an international boxer draft in London last July to allow teams to select their international boxers. Any boxer affiliated to an AIBA member federation who had competed in at least one major international tournament was eligible to sign a participation agreement allowing them to take part in the draft. A total of around 200 boxers were invited and applied through this process and went forward to the draft. The draft was organized as a simple drawing of lots for each weight category.
There are five weight classes and the champion from each weight class gets an Olympic berth. Is this an easier or more difficult route to qualification?
Dr Wu: I see no difference. In order for a boxer to qualify, whether through the WSB or the amateur tournaments, he really needs to be on top form and consistently outshine his opponents.
With a 25% ownership by IMG and three US franchises out of 12, while no other country has more than one, is it a fair criticism or fair argument to say that the World Series of Boxing is really a vehicle to promote amateur boxing in the United States, and produce star U.S. Boxers, more than anywhere or anything else?
Dr Wu: No, this is not correct. Firstly, we are working with IMG as our partner at global level for media rights sales. Secondly, the twelve teams are a starting point from which we hope to build up the franchises, possibly from as early as next season. Thirdly, teams compete against each other within the conference during the regular season, so a minimum of four teams is required. Finally, the Franchises are obliged to have at least 30% of the their team comprised of international athletes from all around the world. Specifically, the US teams have many athletes from South and Central America.
Will boxers in the WSB have an unfair advantage over their other amateur competitors? An exclusive right to more top-level competition and exposure, more money which can be used for training expenses or avoiding other jobs to pay for expenses, etc…
Dr Wu: Our aim is indeed to offer boxers more regular competition on a secure footing with the WSB. However, this remains within the framework of the WSB. All boxers at amateur level will still be competing under the same rules. The main advantage for WSB boxers is the opportunity for the top five individual boxers to qualify automatically for the London 2012 Olympic Games. Ultimately, if you are the best athlete in your country, you want to compete in the strongest league to improve yourself. This is a competitive advantage similar to other sports such as football, where the best players from around the world play for the top leagues in Europe.
What will the AIBA consider as a success for the WSB, and at what point in time do you expect to realize that? Alternatively, what would constitute a failure for this new venture?
Dr Wu: The first match weekend was our first success. This project has been in preparation for a number of years but last weekend was the first occasion where all stakeholders have been able to see concrete results. The next step is for the tournament to return a profit, which we hope to achieve within a few seasons. Our vision is to have the best boxing for our fans in WSB.
If successful, will there be an expansion of the WSB from the current 12 franchises and 3 conferences – North America, Europe and Asia?  Will there be an expansion of the five weight classes in the future?
Dr Wu: We have already received expressions of interest for future franchises. We will certainly expand – not only in the existing conferences but also to open up new conferences. However, the five weight classes were chosen specifically to allow a compact 2-hour program window that is ideal for live television coverage and puts an end to the inflation of weight categories seen in current professional boxing.