After almost 1000 days out of the ring Jamie Cox is looking to reignite his stagnated career as he prepares to face Jack Cullen on Saturday, 14th November.
The scheduled bout will be the latest comeback from Cox, whose meandering career is littered with a variety of setbacks ranging from injury to issues outside of the ring.
Cox was a stand-out amateur which peaked with him winning a gold medal at the 2006 Commonwealth Games in Australia.
After the tournament, the enigmatic southpaw turned professional, signed with Frank Warren's Queensberry Promotions and made a fast start to life in the paid ranks, claiming the Commonwealth title in his 16th contest.
In the ring, up until that point everything was falling into place for the Swindon fighter, who had set his sights on becoming a World Champion after catching a glimpse of Mike Tyson as a child.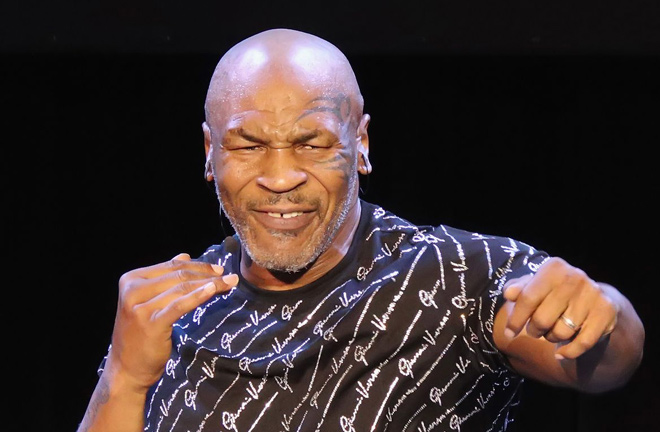 However, out of the ring, Cox, who has a quiet, measured and assertive nature, admits adjusting to life as a professional boxer was difficult for him.
"When I came back [from the Commonwealth Games] it was weird for me, because I was being recognised everywhere and to be honest I found it quite embarrassing at the time," Cox told proboxing-fans.com.
"Even now I still don't like that side of it. Don't get me wrong, I love boxing but I never really got to grips with being well known.
"Some people embrace the spotlight, I'm not one of those. I've got my family and I've got my friends, that's all I need."
In 2008, the then 23-year-old found himself in trouble with the law and was convicted of two counts of assault after an incident at a bar in his hometown.
Reflecting on it as a 34-year-old at his serene home in the Cotswolds, Cox says he was young and naive to be drawn into trouble.
"At that point I had been boxing my whole life, and in the boxing world I was doing good things," added Cox, who opted to re-locate to Birmingham shortly afterwards.
"I would be out with my friends and I'd see people who would want to just wind me up.
"I could see it all happening but I was young and you want to do those young things.
"Swindon is my home town and as much as I love it, it was better for me to be away from it at that time.
"I knew I had to get out, because all the lads who I was friends with, they worked a 9-5 for the weekend.
"I was getting older, I didn't have a 9-5 like them and my job as a boxer was 24/7, I couldn't be around my comforts."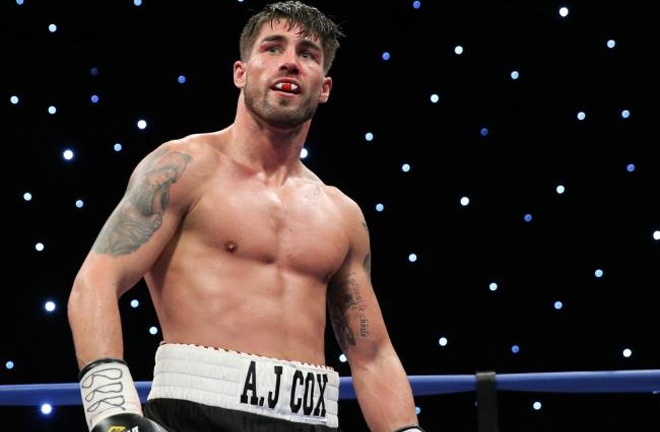 After receiving a suspended sentence, Cox's meteoric rise continued up until claiming the Commonwealth title against Ghanaian Obodai Sai in Bolton, where his career came to a thunderous stop.
For many, a maiden title win would be a reason to celebrate, however, as has often been the way for Cox, he found himself elsewhere – his big night of celebration was spent at the local hospital nervously awaiting an x-ray for a hand injury suffered in the third round.
Hours after the fight, Cox was left with the prospect of never boxing again, as his results showed five broken metacarpals in his left-hand.
After an operation, the hand improved, but not to the extent required for the southpaw to contemplate fighting again, spurring a two-year absence from the sport.
Upon further inspection, Cox was informed there had been a mistake with his operation, which had caused the lack of recovery, a mistake that could only be rectified by going under the knife for a second time.
The procedure was a success, meaning Cox could eventually return to training and look to pick up where he had left off almost three years earlier.
"After the first operation I just thought boxing was over for me because I was doing all the physiotherapy and it wasn't improving," Cox continued.
"When I got back into training I loved everything about it, boxing is my passion and it is what I love to do, the aim was to become a World Champion – that's still the aim now."
Cox appeared to be on track for his World Title ambitions, as he won the WBO European title in his 18th fight, with world honours surely waiting for the aggressive southpaw.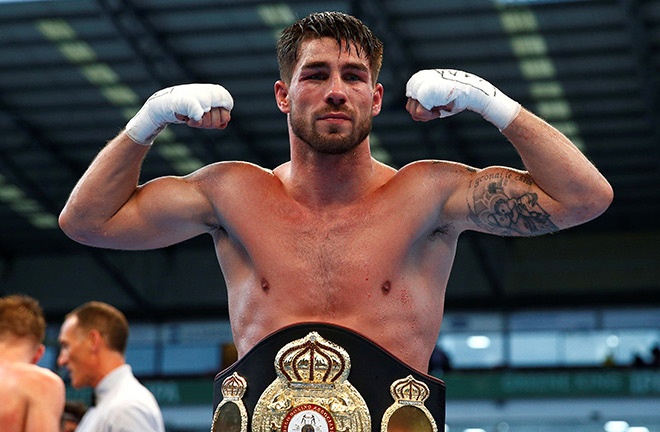 A knockout win in his first title defence saw Cox move up to fourth in the WBO world rankings, meaning he was closer to realising his dream than he had ever been before.
However, things have never been straight forward for Cox, as he again found himself in trouble with the law, this time sentenced to 26 weeks in prison for assault and harassment charges against a former partner.
On appeal, the conviction was quashed, but for Cox the damage had already been done as he lost his world ranking, and more painfully, his family had to suffer.
"I had a misdemeanour and I went to jail, but the charges got dropped. I don't like to talk about it, my people know everything that happened and it all came out in the evidence," Cox reflected.
"The worst thing about it is that it has affected, and still affects my family because people say stuff to them instead of me directly.
"When I was in prison I was thinking more about my family than I was about me, I knew it would have an impact on them.
"It was unfortunate, but in the end it all came out clear. I don't know why but I always have to go the hard way, I'm used to it now – misfortune.
"As soon as I went in [to prison] I couldn't wait to get out and get back boxing. When I did come out, I just thought that was such a waste of time."
After signing with Eddie Hearn's Matchroom Boxing, Cox was a surprise inclusion in the World Boxing Super Series, but the contest landed him a World Title shot as he was selected by WBA Super-Middleweight World Champion George Groves in the opening round.
The fight ended in defeat for Cox, the first of his career after a ferocious encounter at Wembley Arena.
A further defeat to John Ryder saw Cox's stock take a considerable knock, before he took a further two-year stint away from the sport after his mum was diagnosed with cancer.
Time holds great value to Cox, who became a father during his break, and the Wiltshire man is acutely aware he is up against the clock if he is to become a World Champion, which makes the COVID-19 outbreak another frustration for the southpaw, who is now trained by Tony Borg.
"I think my career has suffered from the things I've dealt with out of the ring, because I lost time, I lost years," said Cox, who was in a reflective mood during lockdown.
"One minute you're flavour of the month, and then the next minute you're yesterday's news, that's how it works.
"Everyone's journey is different, you can't dwell on anything.
"When I fought George he beat me fair and square, he caught me with a good shot, and when I was up against John I just didn't perform.
"Those two fights, and everything else in my career have been harsh lessons for me but I'm ready for the big fights."
While Cox's career has been turbulent, his ambition, love of the sport, and confidence have been constant.
Jack Cullen is the latest obstacle for the talented Super-Middleweight to overcome, before he aims to campaign at Middleweight, where he may have the last laugh and fulfil his early promise.  
Written by Matt Davies.
Follow Matt on Twitter: @MattDavies25