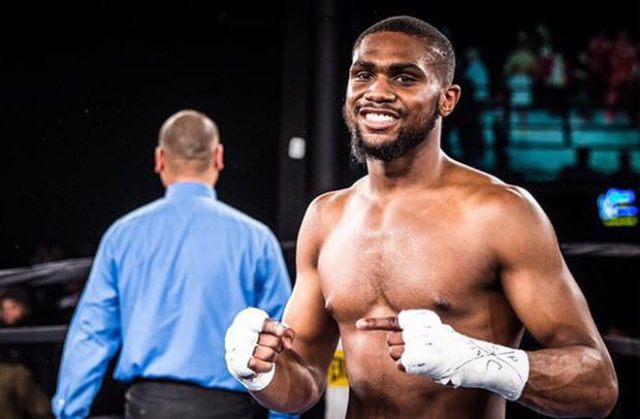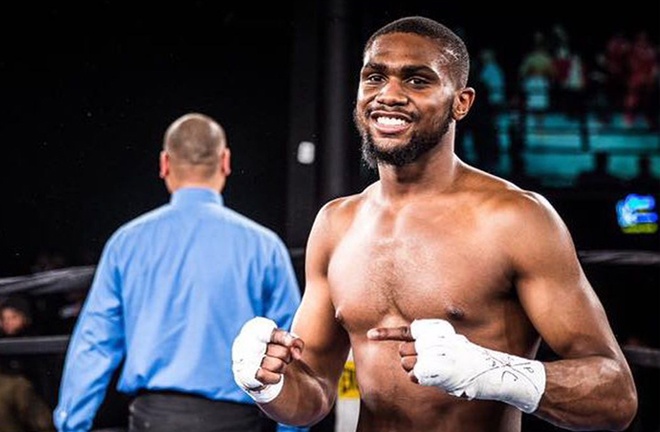 "I want any and everybody, I really don't care who it is, I don't care where it's at, I just want to fight the best fighters."
After knocking out Juan Carlos Abreu with a devastating sixth round uppercut on Saturday 19th September, precocious welterweight talent Jaron 'Boots' Ennis would have been forgiven for taking some time off, but the highly touted contender completed 12 rounds of sparring four days later back in his home gym in Philadelphia.
Over the last few years, Ennis' rapid ascend up the 147lbs division has not gone unnoticed. In fact, 'Boots' is widely regarded as a world champion in waiting and a future pound-for-pound star.
The 23-year-old, a former 2016 US Olympic alternate has blitzed his way to 26 wins and 24 KO's, giving him a 92% knockout ratio, displaying skill, power and ring craft in abundance.
Boots first entered the gym alongside his older brothers, Derek 'Pooh' Ennis and Farah 'Quiet Storm' Ennis, both former professionals even before he could walk, his dad and trainer Derek 'Bozy' Ennis recalls.
"They couldn't even talk but I had them in there while I was in the gym," Bozy Ennis told proboxing-fans.com.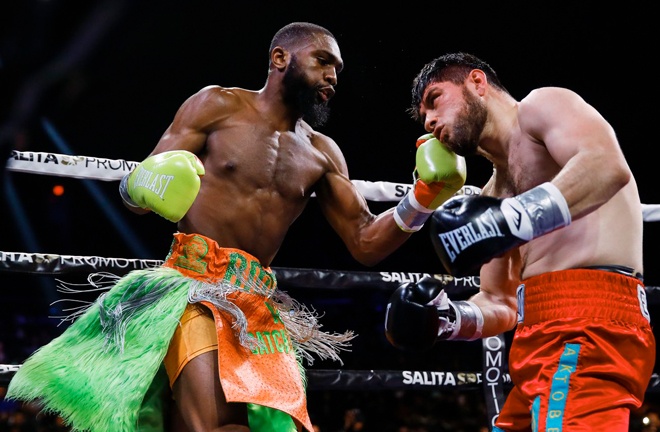 "They used to see me hitting the bag and then they started hitting the bag, they couldn't even walk then.
"But then when he got to a certain age like one and two, when he started walking that's when he started training, that's when they all started."
Just fought Saturday and I'm back sparring already lol 12 rounds of sparring in the bag 🥊🔪

— Boots (@JaronEnnis) September 23, 2020
Boots' brothers were unable to achieve ultimate glory in the sport and Ennis, who is highly ranked in three of the four governing bodies, admits he is driven not only to become the best of his generation, but to eclipse their achievements and continue his family legacy.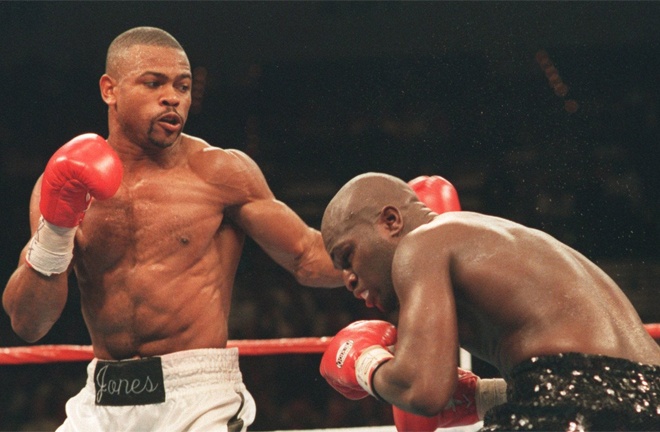 "I feel like I have my own style. My style is both my brothers and my dad's put together in one and I just do my own twists and do my own things with it," Jaron Ennis told proboxing-fans.com.
"It's very important [to continue the family legacy].
"Like you say, my brothers were right there, they were close so when I get there I want to keep going and keep winning and unifying and being undisputed champion and move up to the next weight and just keep going and keep going.
"I just want to go down in history as the best."
Ennis' clash with seasoned contender, Abreu was expected to prove a step-up, however 'Boots' did what former world champion Alexander Besputin and former world title challenger, Egidijus 'Mean Machine' Kavaliauskas were unable to do in stopping the Dominican Republican at the Mohegan Sun Casino on Showtime.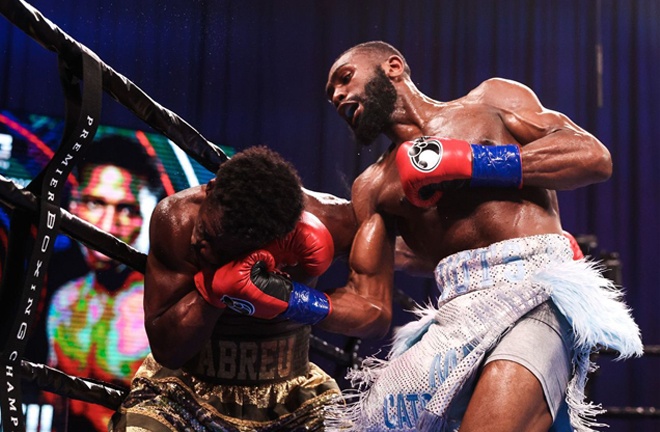 'Boots' is on course for a career-defining 2021, but will return before the year is out on a still to be confirmed Showtime card on December 19, with reports suggesting he'll tackle former world title challenger Thomas Dullorme.
Dullorme is a durable and experienced operator and if Ennis is able to win inside the distance, it will be quite a statement and a barometer of his progress, with the Puerto Rican having gone the distance with welterweight contenders Yordenis Ugas, Jessie Vargas and most recently Jamal James, whilst the 30-year-old has only been stopped twice, notably by Terence Crawford at 140lbs.
View this post on Instagram
Boots believes that victory will propel him into a world title shot for next year, as he hunts down current world champions Crawford (WBO), Errol Spence Jr (WBC & IBF) and Manny Pacquiao (WBA) and Ennis insists he is willing to face any of them.
"I'll just go in there and do me and have my fun. In this fight I'm gonna show a different skillset and I'm not playing and I'm coming to take over.
"This fight is the one it'll put me right there and in 2021 I will be fighting big name fights and big names.
"I want any and everybody, I really don't care who it is, I don't care where it's at, I just want to fight the best fighters."
Ennis remains inexperienced compared to the current champions and his rivals in what is a division full of killers.
Following his brutal fourth round victory over Kell Brook, Crawford is chasing a showdown with eight-weight legend, Pacquiao, whilst unified title holder, Spence Jr faces former world champion, Danny Garcia in Texas on December 5.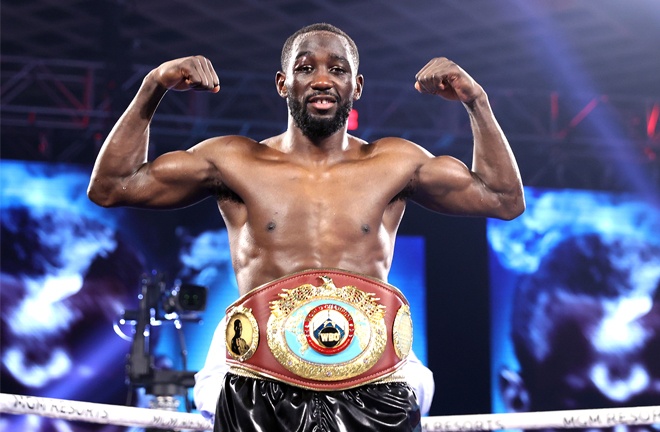 However, the Philadelphia native, who is aiming to follow in the footsteps of the region's past greats including Joe Frazier and Bernard Hopkins believes the 147lbs rulers are avoiding him, but has vowed to manoeuvre himself into a mandatory position, thus forcing them to face him.
"I'm young, I'm different, I'm hungry and I can fight any way.
"I can fight right handed left handed, I have defence, I'm slick, fast, strong, whatever they want I've got it, whatever way they want to fight I can fight them.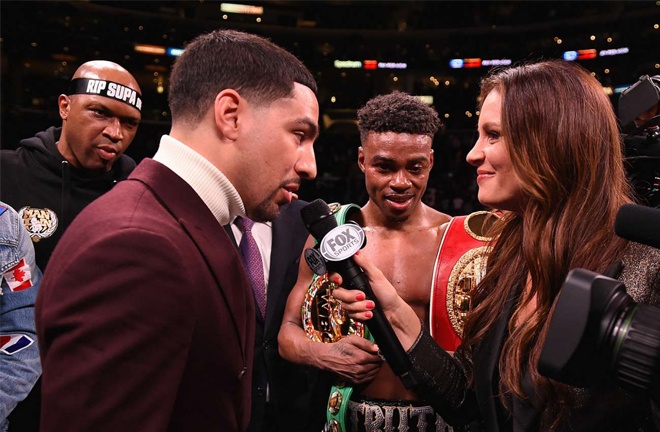 "I feel like I'll have to be mandatory or number one for them guys to want to fight me, because I'm a high risk low reward and I feel like I'm a hard challenge for anybody in the division.
"So I feel like they'll pick me last before anybody, I'll be their last option.
"I'm ready to fight any and everybody, anywhere.
"I really want to fight and I really wanna show the world I'm the best fighter in the welterweight division."
Bozy has defined the formula for Boots' early prosperity and credits his son's ability and potential to his relentless work-rate and evident desire to reach the pinnacle of the sport.
Ennis Sr is eyeing that elusive world title and firmly believes Boots is on the cusp of securing a belt in 2021.
"I'm very proud, he's stayed loyal to the game," Bozy added.
"He kept on following the script he never faded away from it.
"The reason why I think he's so special is because he does everything I tell him to do and every time he boxes certain guys you see different things he does.
"I knew he was special when he was young anyway because of the type of stuff he used to do when he sparred.
"He wasn't like an ordinary fighter that just learnt the basics, he had all different kind of things that he would do in the ring.
"By end of next year he'll be world champion or by even the middle of next year."
Jaron 'Boots' Ennis is drawing excitement each time he steps in the ring and forms part of a prominent crop of rising American starts under the age of 25-years-old, including unified world lightweight champion, Teofimo Lopez (23), WBC Lightweight World Champion, Devin Haney (22), Ryan Garcia (22), Shakur Stevenson (23), whilst two-weight world champion, Gervonta Davis who has only recently turned 26-years-old.
🇺🇸🌟 The future of US boxing is in good hands. All 25 years of age or under… pic.twitter.com/m517XkL53l

— Michael Benson (@MichaelBensonn) October 18, 2020
Ennis seemingly has the world at his feet and the division on notice and when asked who he believes is the best fighter at 147lbs, without hesitation 'Boots' firmly put himself at the top. Brimming with confidence, it seems only a matter of time before Ennis is given the opportunity to prove that assertion.