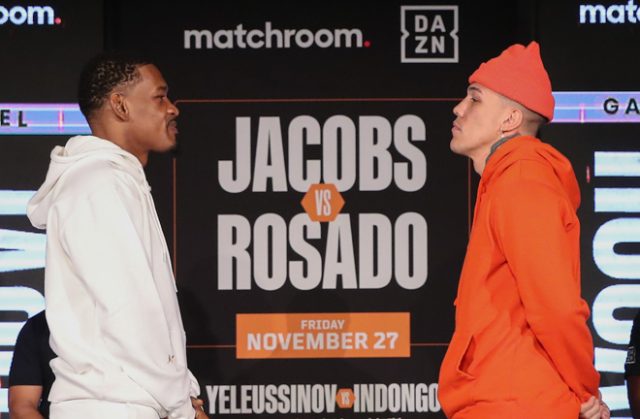 Daniel Jacobs says a fight with WBO world champion Billy Joe Saunders can be made next and has vowed to make Gabriel Rosado "eat his words" on Friday night, live on DAZN.
Jacobs settles his long-running feud with Rosado in Hollywood, Florida in his second fight at Super Middleweight after moving up from 160lbs.
'Miracle Man' was linked to a fight with Saunders when both were campaigning at Middleweight and with the pair now aligned with Matchroom Boxing and DAZN, former WBA world champion, Jacobs insists the fight can happen next should he overcome Rosado and Saunders beats Martin Murray on December 4.
"I think it looks fantastic, it's definitely appealing to me," Jacobs said on a media zoom call on Tuesday.
"I think it's a fight that could be made easily, but I've been calling Billy Joe out for some time now and so hopefully we're in this position to where if we can both win our fights then that's a strong possibility for us to go into the near future.
"It only makes sense, I didn't catch him at Middleweight, hopefully I can catch him at Super Middleweight.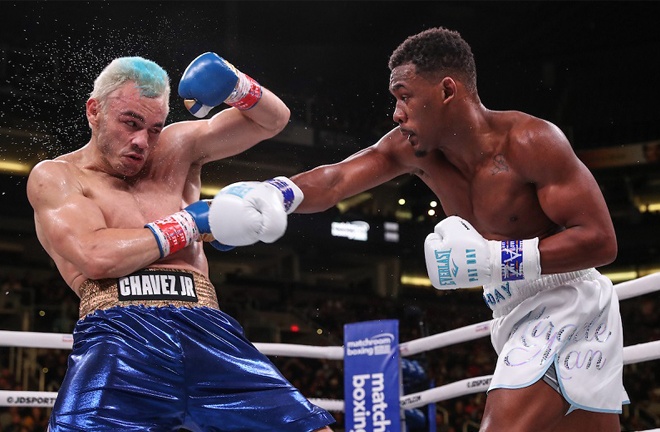 "But my whole main focus is to be a two-division world champion and a future hall of famer, so the fact that I have options and opportunities to fight other fighters if one fighter don't want to fight or something falls through, I'm just very fortunate to have these opportunities.
"But I do think a Billy Joe Saunders fight makes sense."
Jacobs, 33, was beaten by Canelo Alvarez on points in an unsuccessful Middleweight world title unification attempt in May 2019, before moving up to 168lbs to defeat Julio Cesar Chavez Jr last December in Phoenix, where he was confronted by Rosado on fight week.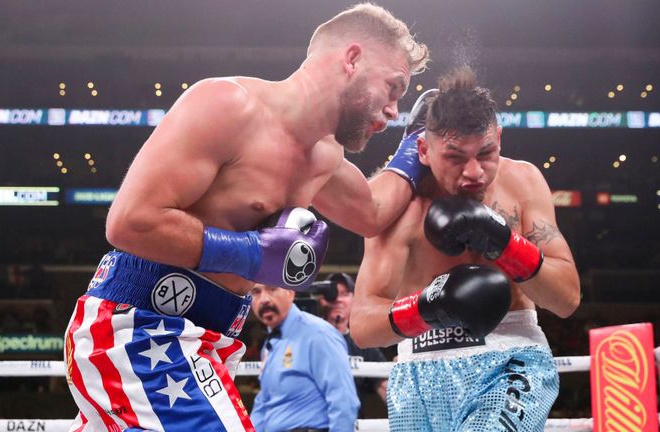 The Brooklynite says his Philadelphian rival has made it personal and has vowed to put in a punishing display on Friday night.
"Gabe Rosado is a personal grudge match, I won't count this as a stepping stone," Jacobs added.
"But at the same time I do need to look impressive, I do need to be spectacular and if I don't get the knockout I need to at least dominate this guy every round, because he's not in the calibre of a guy that the public thinks I need to be in there with that represents the top tiers of the Super Middleweight division.
"People really don't understand the rollercoaster that my life details I've been through a lot.
"So for someone to say it's not deserved, it's injustice man, that's why I really want him to eat his words, because he don't know how in-depth his words strike when he says the things that he says."
"If I can explain him in one words, hater."
Watch the full interview with Daniel Jacobs here: