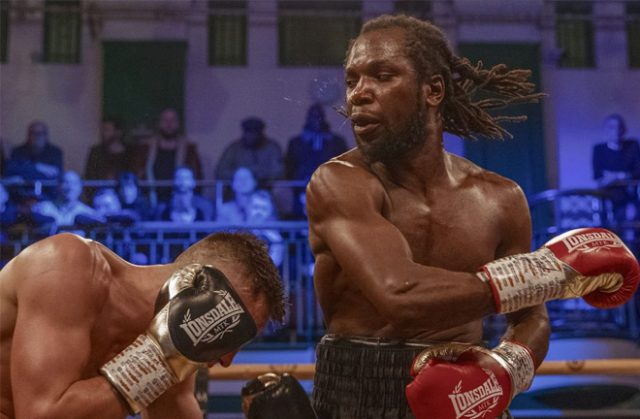 Tottenham's Jeff Ofori takes on Archie Sharp for the WBO European Super-Featherweight title on Saturday, August 15th live from York Hall.
A week away from that fight date and Ofori was in a calm and measured frame of mind when discussing the contest but began by insisting he would soak up every minute on the night.
"I'm going to be coming forwards, obviously, but I want to be more varied with my angles and shake things up a bit.
"I learned that [in my last fight] I can't keep walking forwards in straight lines just because it works one time. 
"I need to keep him on his toes, keep him turning and keep him frustrated.
"It feels like part two, almost, of my career because of the situation around the world and not knowing when the sport would be back [so] I'll be making the most of it."
Ofori's last fight was against Ohara Davies back in February as part of MTK Global's Golden Contract.
Replacing Lewis Benson on a week's notice, Ofori sprung a surprise to beat Kieran Gething [scored a draw before going to the referee's card] in order to advance in the tournament and set up that crunch clash with Davies. 
York Hall that night was sweltering and Ofori showed signs of success with a particularly pleasing short uppercut before succumbing to the bruising, bustling nature of his opponent in the sixth round.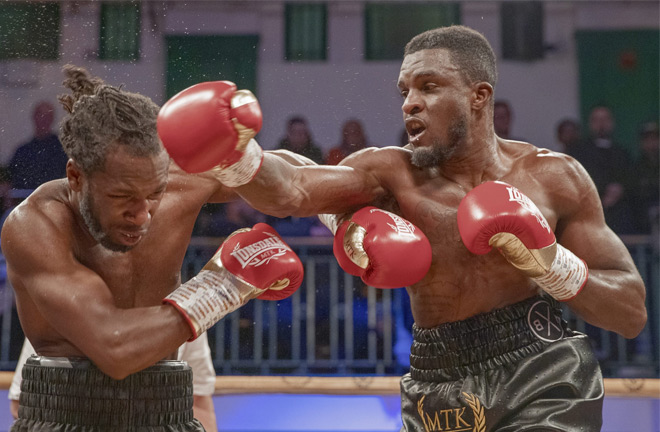 Six months on from that loss and Jeff Ofori told me it was a case of "lessons learned rather than [an] opportunity missed."
"It was a big learning curve against Ohara and you could tell his experience in that ring.
"When I tagged him he seemed to take a second just to reset whilst I was in that mindset of, 'okay, let's go, let's have a scrap'.
"You could tell he's more naturally suited to the weight and that physicality showed in the ring. 
"I went into my shell a little bit in the first round but once I started moving that's where I could take confidence from.
"It's not an ideal result, obviously, but I've learned some huge lessons about just staying patient and not getting drawn into what the opponent wants me to do."
During the early stages of Ofori's career he was fighting at Super-Featherweight before stepping prior to his Southern Area title tilt at Lightweight against Jumaane Camero in October 2018.
However, lost the belt in his first defence, against amateur standout Alfie Price, opportunities then arose at Super-Lightweight.
Now fighting Archie Sharp on August 15th this will be Ofori's first crack at making championship weight for Super-Featherweight and the 30-year-old insisted he was in a better place than ever to do just that.
"Making weight isn't easy but it's easier than it would have been 12-18 months ago. I've been able to learn so much about dieting and nutrition in that time frame to make much more aware of the process. 
"Even when I was fighting at Super-Lightweight I was taking in all of this information and, mentally, it has put me in a much better position to make 130lbs again."
It's funny how the sport works, Jeff was scheduled to defend the Southern Area title against Lucas Balingall in February 2019. 
Balingall then withdrew to face Archie Sharp who subsequently withdrew due to injury. 
18 months later we finally get a match-up involving two of three fighters except it was the only one never previously touted.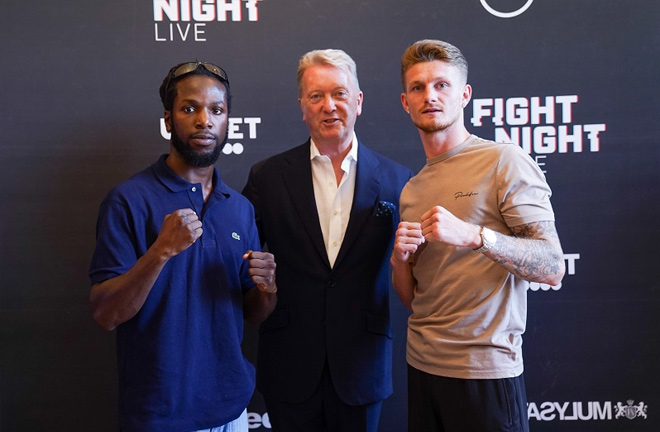 However, Ofori expanded, he and Archie Sharp have crossed paths before.
"The first time I'd heard of Archie was before his fight with [Lyon] Woodstock when I went down to spar with him. I watched that fight and was rooting for him.
"I respect Archie, I'm not going to say there's bad blood when there isn't, and that's because we've shared rounds in the gym before. 
"You always respect someone after you've been in with them and when he won the title I was happy for him.
"We both won our first titles after sparring each other and that's where the respect comes from."
On the night, in near empty surroundings, there will be an eerie atmosphere to the contest but we've grown used to that now.
Crowd or no crowd it hasn't stopped Queensbury Promotions bringing out their stars for a show; Carl Frampton, Michael Conlan and Troy Williamson all in action on August 15th.
"When I saw they were adding Carl [vs Darren Traynor] and Michael [vs Sofian Takoucht] I was like, 'wow' because they could have been on a whole card by themselves. 
"I'm happy I've got the opportunity to impress on a show that will have more eyes on it now. Carl's a two-weight World Champion for a reason and I'm pleased to be a part of the show."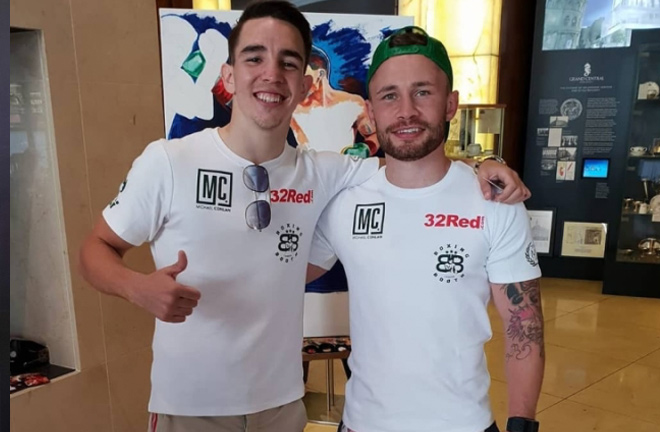 As we rounded out our conversation, Ofori admitted although he might not have sounded particularly excited over the phone that was purely because he was focussing on the task at hand.
He was open, though, in acknowledging this was the biggest fight of his career to date with the opportunity of a world ranking and an extra belt to his name.
His intentions to rock the boat are clear and he explained to me just why he felt he'd be heading home with the victory.
"He's unbeaten, the home fighter and a good name to have on my record but none of that matters because he's got the belt, he's got the world ranking, and that's what I want. 
"If he wants to get involved with a proper fight then I reckon it'll be welcome to my world and things will flow in my favour. I'm going in there to enjoy myself and I think if I do that then you'll see me at my best."
Written by Oliver McManus.