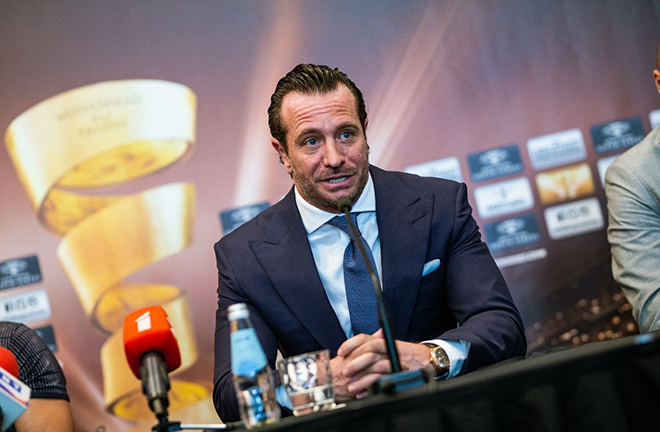 Saturday, September 26, saw the curtain come firmly down on its very successful second season behind closed doors in Munich, Germany.
Latvian Mairis Briedis joined Naoya Inoue and Josh Taylor as owners of The Ali Trophy after a commanding highly skilled points victory over Yuniel Dorticos.
After overcoming a global pandemic Chief Operating Officer of the WBSS, Kalle Sauerland spoke exclusively to proboxing-fans.com to give us his views on the tournament and a sneak peak into season three.
"When you have the number one against the number two in the division and you get to find who the best in that weight class is, it's always going to be something special.
"I thought in the end it was a convincing victory for Mairis Brieidis. It was a tough fight in the first few rounds, but I think he worked out Dorticos as the fight went on.
"There was some excellent counter-punching and the strategy the corner worked out was spot on. I'm taking nothing away from Dorticos! He's given everything in the tournament of the last two seasons. Great finalists, but I think we saw a very deserved winner."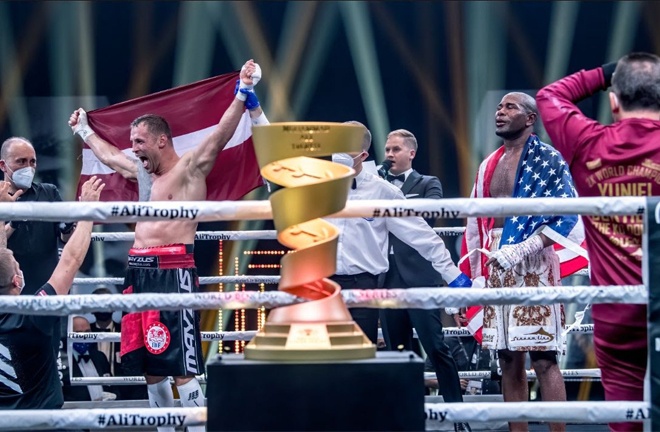 Kalle Sauerland spoke via telephone in the midst of his usual hectic schedule, "you know Dorticos and Briedis both had those semi final defeats in season one. Briedis was so close, it was razor thin, it could have gone either way. 
"Never a scandal, it wouldn't have been a scandal if it had gone the other way. Yeah, on paper he lost, but it was a pure war and Dorticos was not far from landing that decisive punch himself.
"There are some fighters you get closer to than others. Some are more extroverted, some more introverted. But I really clicked with both of those [Dorticos and Briedis] and I'm really proud of the performances they have put in for this season."
Kalle continued with his review of the second season of the WBSS, especially that controversial night in the Riga between Mairis Briedis and Krystof Glowacki.
"I think Briedis started slow this season. 
"For the opening round he had a tough fight in America with Noel Gevor, but in the semi-final [vs Glowacki] and I know there was a lot of hype around the referee missing the bell! The foul punches! 
"And by the way it was coming from both sides, although one may be more spectacular than the other. But both guys did box on, and they both didn't hear the bell.
"In the end, Briedis did a job on Glowacki, that's all you can really say. If the bell rings and nobody hears it, it is not too concerning. But if one guy hears it and the other doesn't, it's a different matter."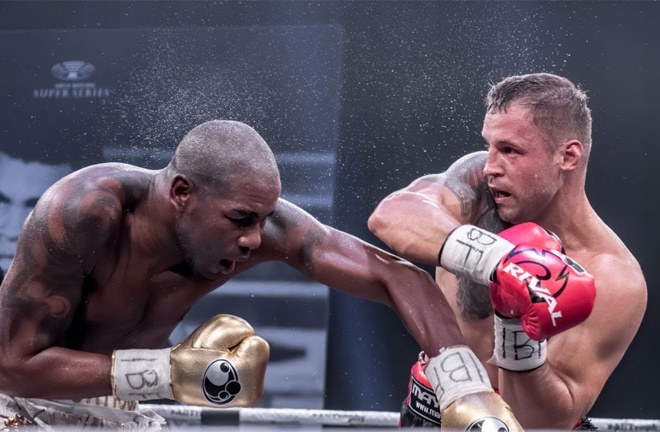 Kalle continued, "it is what it is, and he took him clean out. He then went on to box even better in the final, so he's really the man of that division and in great form at the moment. Whether he goes to Heavyweight? We will all [wait and] see!"
Kalle reverted the conversation back towards the bond created with the fighters who had helped make the tournament a success and his desire for the project as a whole.
"Of course you are close to certain fighters and it's been such a joy to promote some of the best fighters in the world, especially in this tournament and these weight classes. It's been a hell of a run and we are looking forward to season three."
Even before the end of season two of the WBSS, serious momentum had built on a potential Heavyweight version of the tournament.
"How did I know you would ask!" Kalle bellowed, barely containing his excitement when questioned on the prospect of a heavyweight WBSS, "the funny thing is, this all kicked off in an interview I did with Kugan (Cassius). 
"I had had a long day travelling and the thing is, it is not my decision. I put the weights to the board and they make a decision. I mention the Heavyweights and it was more a bit of banter. But listen, I've always been against not having the best against the best!"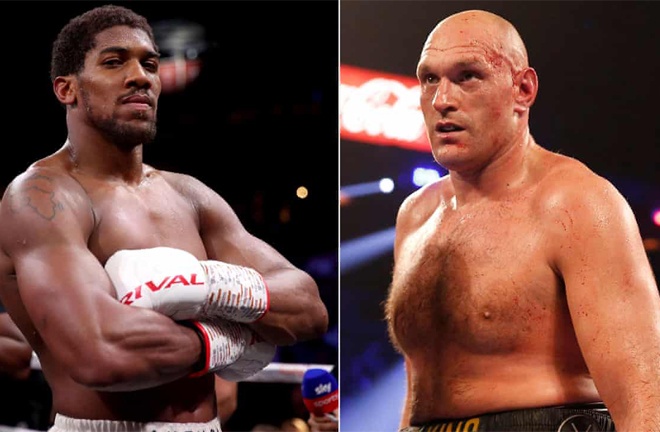 "If you take the two champions [Tyson Fury and Anthony Joshua] out, and if they are going to tango twice next year, you cannot say it's the best against the best. But it's because of fan demand, it has exploded!
"I maybe should have not done this on fight week because people have been throwing graphics out there and people picking the line-up already. I got a call this morning, 'Kalle is this on?'"
Season three of the World Boxing Super Series has options aplenty. The prospects of a Heavyweight tournament may have caught the eye but Sauerland has his eye firmly on other options.
"I do throw out a fishing line occasionally, the other one which has picked up a lot of momentum as well is the females. With Heavyweights and the females, if I put a public barometer on it, the Heavyweights are a yes, everybody loves it! 
"The good thing is, we can't really make a mistake with the Heavyweights because there are so many around that mark. But it's a special time at the moment with corona at the moment.
"Let's face it, it's great for boxing if those two fights [between Fury and Joshua] get made next year, but I'm not too sure these two fights get made within twelve calendar months. 
"It does give us the perfect platform to find another World Champion who could unify with them. So I do see it a little bit differently, there are angles and obviously there is that secondary WBA belt out there."
By Adam Noble-Forcey
Follow Adam on twitter: @Adam4cSports