Six years after turning professional Macaulay McGowan could well have expected to be top of the boxing ladder not that of the scaffolds.
The 25-year-old's career has been stop-start over the last few years with just seven rounds under his belt since September 2017.
With the sport, and country, entering lockdown in March there was a sense that the playing field had been levelled.
McGowan began our conversation by explaining how he badgered his way into the biggest fight of his life.
"I pretty much pestered Lee [Eaton] into getting me a fight date. I put myself forward to fight Troy Williamson [for the IBF European title] but the IBF wouldn't sanction me because I've only had two four rounders in the last two years.
"After that, I was offered a fight with Jack Rafferty which didn't get finalised for whatever reason [then] on the Monday I sat on the scaffolding with my mate and saw Maxi Hughes was fighting out in Dubai.
"I looked at the names on the poster and saw there was this Rohan Date. BoxRec said he had 13 fights and was a Welterweight, so my team got onto MTK and before we knew it they'd accepted it.
"If you don't ask [then] you don't get, do you, and especially with so few shows on at the moment you've got to make sure you're not being forgotten about."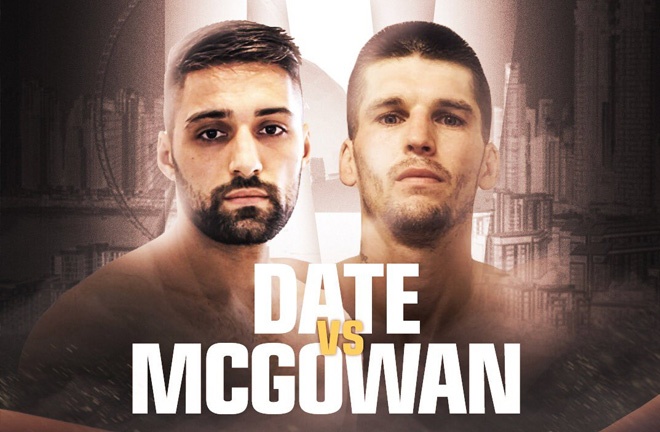 If you want to make the obvious pun you'd suggest this was a Date with destiny but, in reality, it's a man-made opportunity for McGowan to force his name into the mix.
Since getting confirmation of the fight there has been a reluctance to get excited with caution over Coronavirus hurdles very much lingering in the foreground.
Discussing his opponent, though, for October 9th and McGowan revealed he wasn't too familiar with his latest foe.
"I hadn't heard too much of him, to be honest, and that's not being disrespectful but he's making his career out in Dubai. He's not part of the domestic bubble, really, so the name rang a bell and I sort of was aware of him but not so much as to what he brought to the table.
"I've kind of got a bit of a gist for how he likes to fight and I know what to half-expect on the night. Obviously, you don't want to focus on that too much, and I won't be, but from a point of knowing the name but not being able to put a face to it, it's good to get the idea of his background and remove that unknown factor."
Date, 12-0-1, represents a significant challenge for Whytenshawe's Welterweight whose last fight was a third-round stoppage of the perennial loser, Kristaps Zulgis.
It's a long time since the eyebrows of the boxing world started to rise when McGowan beat Sullivan Mason (13-2) towards the back end of 2015 before holding Jez Smith (7-0) to a draw less than a year later.
Reflecting on those days, McGowan candidly considered whether his stagnant progress was a blessing in disguise.
"You can look back on the opportunities perhaps I should have had [after beating Sullivan Mason and drawing with Jez Smith] but the reason I didn't was usually down to me.
"It's because I wasn't in shape or silly things that I can only blame myself for. I feel as though these past 12 months have weathered me and I've caught up in life, I've grown up a lot, so perhaps I wouldn't have been ready if I'd have taken those opportunities at that time."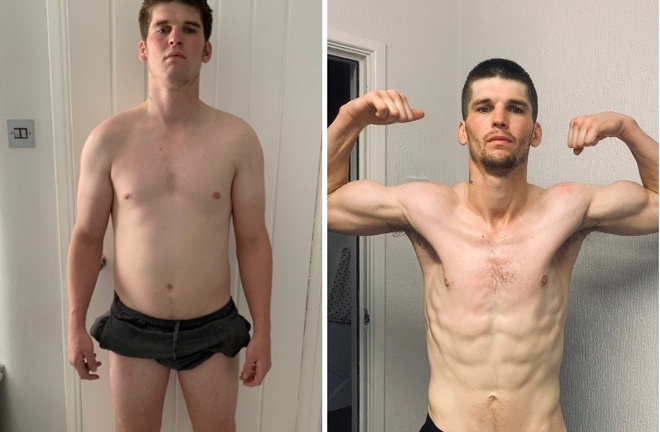 A huge part of that call to grow up was the birth of his son. McGowan has been a father for a while with his daughter, his "absolute everything," Florence, now four years old.
For reasons that will soon become apparent it is his son, Albie, that tends to dominate the conversation.
"Albie was born in December, full-term, and as far as we were concerned it was just going to be a routine birth.
"Unfortunately his oxygen supply was cut off when he was in the womb, there was an abruption, and he was born in an emergency C-section with HIE (Hypoxic Ischemic Encephalopathy) from where there was that lack of oxygen and blood to the brain.
"They lowered his temperature in order to prevent any further damage and he was like that for 72 hours before being transferred into intensive care. It was touch and go, it really was."
This was the first time in our conversation that the bubbly excitability of McGowan turned to subdued contemplation. He referred to the situation as "one of those times where I could have filtered out of the sport quietly."
There's been a few such moments for McGowan over the past six years. Understandably Albie's complications were enough to derail even the strongest of characters and the 25-year-old recalled the inner workings of his brain over those first few weeks.
"I don't even want to think about what I was like at the time. It's crazy how out of it my head was and I just wasn't present in the moment. You never know how that sort of thing is going to affect you and I was all over the shop.
"These nine months he's been in and out of routine treatment to keep on top of any potential side-effects or worsening of conditions.
"He is doing great medically, he's got little issues but he's doing a lot we thought might never even be possible. Even sitting up and reaching for his own bottle is massive because some babies in his situation don't even make it through those first 72 hours."
Fortunately, and touch wood, all is well with Albie and the family has been able to push on as one.
The experience was enough to provide some important framing for McGowan and forced him into rethinking the way he approached life.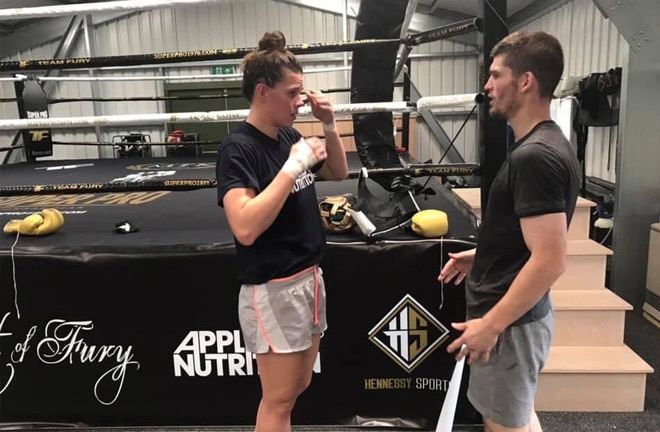 At 25-years-old and a father of two it was "time to stop being a train wreck and get my priorities straight."
"Putting [boxing] on the back burner for that period has made me realise that now I've got the purpose and motivation outside of the ring it is so much more enjoyable.
"I love boxing, don't get me wrong, but I was putting everything through the perspective of boxing. It was becoming almost like a chore so I've gone back to that mindset where I can enjoy hitting the bags, I can enjoy training again, and it's crazy that I needed this pocket of uncertainty to get my head on straight."
When you interview fighters you get used to platitudes and cliches: worn-out shop talk that you can expect to hear with regularity. Yet McGowan refused to go down that road – often stopping himself mid-sentence so that he could rephrase what he intended to say.
There was a real spark of sincerity from the young man. This was him: as open as could be, no hiding place and no detail left unspoken. Even when talking about lost time and opportunities he was unwilling to pass the buck and insisted he could blame no-one but himself.
The start of this new, invigorated, mature Macaulay McGowan happened to coincide with the global pandemic that caused so much uncertainty. These past six months have been the most tumultuous of all our lives yet for McGowan it was his prompt to return to basics.
"Throughout this lockdown, I started to think, 'you know what, you've had 15 fights but the opportunities aren't coming because you're never in shape .' About May [this year] I finally got my head on and decided to make sure I was focussing on myself and my fitness.
"I stayed that way for a couple of months: just getting the weight off, getting fit and athletic. I've found that from that I've gone into the gym in great shape whereas usually it's half about getting myself into the right shape to fight but this has given me my snap back."
There has always been this expectation that simply being around the sport would be enough to provide McGowan with stability. As long as he was throwing punches then he was to be content: that was the plan, anyway.
Lockdown forced Gary Booth's fighter into some deep thinking because despite living life as a professional boxer there was still something missing. And it was as simple as knowing what to do when boxing just isn't an option.
"I've always lived life wrong, to an extent, I've relied on the gym to be a better person. When lockdown came I had to accept that that part was gone but that didn't mean I had to be a shit person for months and go off the rails.
"I used that time to get used to life without boxing, a trial period for when I hang up the gloves, and I wasn't getting obsessed with the sport.
"I was putting in the work outside of the gym to get foundations in life that I could fall back on: boxing has always been on a pedestal, for me, and I needed these six months to help me refocus and reprioritise."
The gym is where he belongs. It is his place of safety; his man-cave, if you will, where he can escape the stresses of the day. It is not meant to be the source of those stresses. And once you've got a taste for the gym then, more often than not, it's a high you'll spend a lifetime chasing.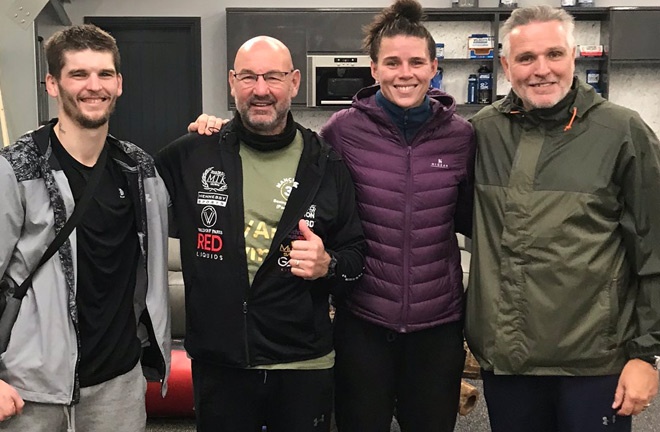 It took twists of fate you'd wish upon no man to flick the switch inside McGowan's head but "it's finally in the right place," and his outlook on life is renewed as a result.
The past 12 months have left the MTK Global fighter viewing the sport from the prism of enjoyment and fulfilment rather than that of an obligation.
"I can either look at this fight and say, 'it means everything after the year we've had,' but, on the flip side, in the grand scheme of things it means nothing. I remember David Silva [the footballer] saying that after his son experienced complications at birth it really helped shape the importance of things in his life.
"I'm not allowing myself to lose my head and get stressed about boxing. It's amazing and I love it, don't get me wrong but I won't let it consume me like it used to.
"Now I've taken a step back from it all, the process has made me go back to the gym for the love of the sport and where I'm able to relax and able to take it in my stride I really do think I'm a better boxer than before all of this."
The plan for October 9th was simple: war. After an age on the sidelines, this is a show that McGowan is determined to steal and the last word was a clear message to those watching and, most importantly, to Rohan Date.
"It's kill or be killed. I'm not going to be reckless, running in, but I'm aware that as soon as the punches start to fly I'm not going to mess about.
"I'm there to have a flipping flight: I don't want my grandma telling me I'm a boxer if I'm just there to tippy tap. I'm a horrible little bastard when I'm in the ring [so] I'm not a grandson to be proud of until the final bell."
Written by Oliver McManus
Follow Oliver on Twitter @OliverGMcManus
Editors note: Since the interview was conducted Rohan Date has pulled out of the fight therefore MaGowan will no longer be fighting on this show.