Dudelange, Luxembourg is the setting for an Irish invasion, of sorts, on March 20th with a coach load of Irish boxers looking to get their 2021 off to a positive start.
For a town touching just shy of 21,000 inhabitants, Dudelange is rich in sporting pedigree: no less than 14 Olympic athletes have been born in the region, including Fred Sturmer (a middleweight at the 1952 Olympics) and Bruno Mattiussi (a light middleweight at the 1952 Olympics).
Kevin Cronin, 2-0, was candid enough to admit he'd never heard of the small town but, as far as he was concerned, it was a place with a boxing ring and that's all that mattered to him. 
Speaking to proboxing-fans.com two weeks out from fight night he began by telling us how, on reflection, the pandemic was a welcome intervention to his fast-paced career.
"It's something I needed, if I'm honest, to be able to take a step back and just look at things without always being in the gym preparing for the next fight.
"If you'd have asked me at the beginning [of the pandemic] if I wanted a year out I'd obviously have said no but it's made me hungrier and I'm feeling more ready, more determined than ever."
The strange reality for Cronin is that whilst he hasn't been able to advance his record for the past 18 months it is a time period in which he's learned more than ever.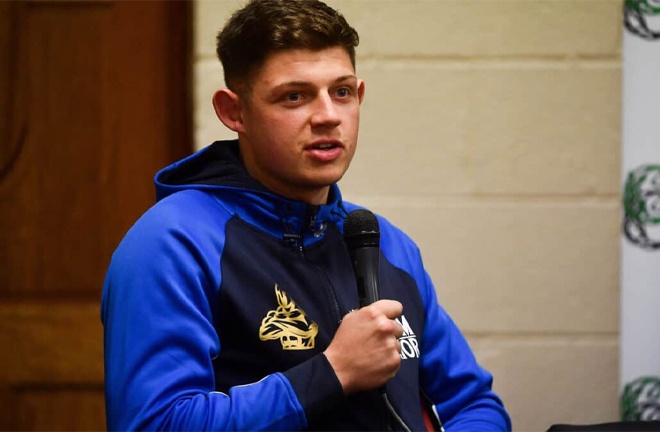 'The Kingdom Warrior', trained by Jonathan Lewins and Patrick O'Brien, revealed he was able to use that time to be more reflective in the gym.
"Even though we're in a lockdown I've been training more, I've certainly been sparring more – getting some good ten round spars in – so this is genuinely the best preparation I've ever had.
"I know every fighter says that when they're coming up to a fight but I've been going through the motions and pushing myself to uncomfortable areas to get to how physically sharp I am.
"When I had the two fights on top of each other I kind of feel like I was rushing myself in the gym and in sparring so where I've not had a solid fight date I've been able to sit back and really look at the areas I could improve in.
"[I've definitely] improved my sharpness and timing just where I've been able to be a little bit slower with the pace of my work and I really needed that."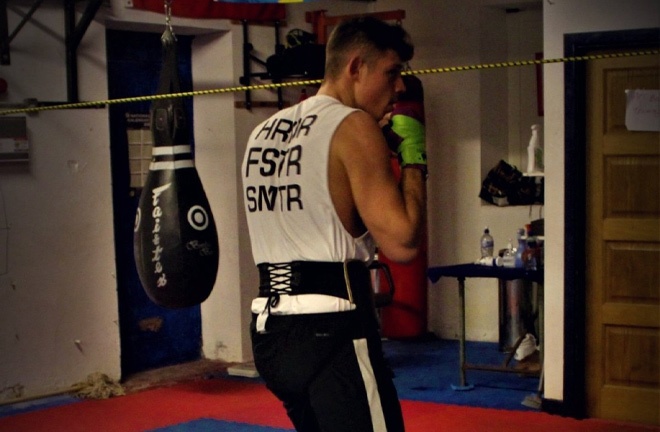 Indeed it can be a little hard to believe that Cronin's debut came nearly two years to the day of his, soon to be, third professional fight.
On March 30th 2019, Cronin made his entrance at Dublin's National Stadium on a card topped by Eric Donovan and broadcast nationally on TG4.
Cronin saw off Mateusz Lisiak inside of four rounds to get life as a professional off to a dream start.
"I suppose you could say it was the perfect debut, the crowd, the card, the atmosphere was completely unreal.
"I'm very tough on myself, though, and I look at through the mindset of, 'if the me from now was in that ring,' and I pick on the little bits I wish I did better.
"It was a very good debut, as an experience, it was really incredible. I made the most of it and I think you can see that in the fight."
Even the County Kerry man has to pinch himself that his debut was 'only two years ago' with the light heavyweight feeling a veritable veteran by this stage.
"I'm confident in myself. I'm coming along very fast so, for me, it feels like I have a lot more than two professional fights.
"It definitely doesn't feel like I'm making another debut [from having so long out of the ring] because I can see how far I've really developed since my first fight.
"It feels a lot longer than two years since I made my debut, even though I've not been particularly active, because I've just learned so much about myself. It feels more like I'm in my tenth fight rather than my third!"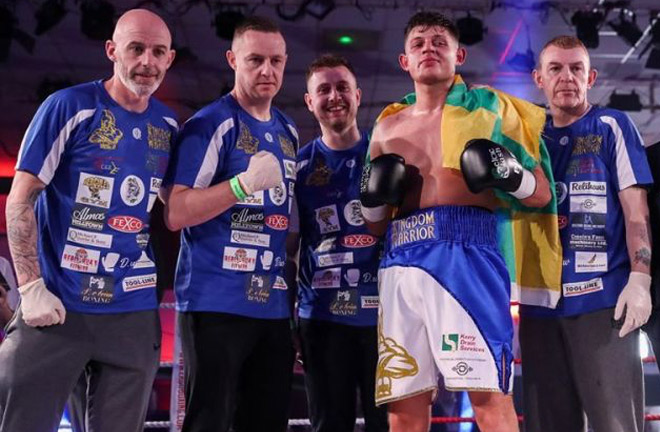 Looking ahead to March 20th, the on-call fireman was optimistic of a convincing display against Vedran Soskan.
"I'd like to go the rounds, if I'm honest, and put into place what I've been working on in the gym.
"After so long out it'll feel a bit of a waste if I end up knocking him over in 30 seconds but, at the same time, I know I've been hitting hard and I've got that power to cause the stoppage. I'm not going to go looking for the finish, like I did in my first two fights, or rush my work but in the back of my head I reckon I might be able to stop him."
Written by Oliver McManus.