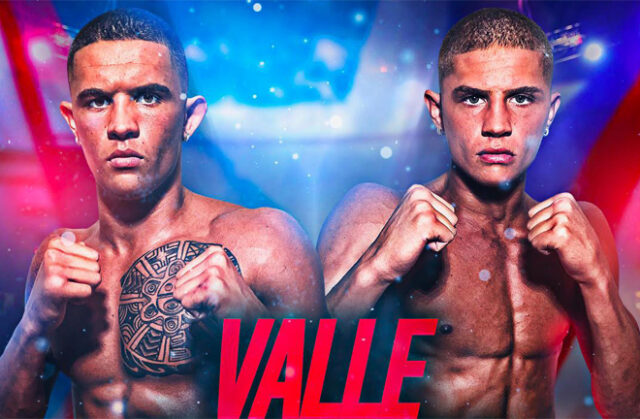 Just as the Klitschkos did for over a decade and as the Charlos are, there are a new set of brothers, Marques and Dominic Valle looking to dominate in the same vein over the coming years.
The Valles, born in Florida and of Puerto Rican descent were both impressive amateurs and feature on the undercard of the Telemundo show, promoted by ProBoxPromotions in Plant City, Florida on Friday night.
Coming from a Puerto Rican background, Boxing was always encouraged by their father and the brothers were soon drawn to the sport after watching former four-weight world champion and Puerto Rican great, Miguel Cotto.
"When I was young I would watch Miguel Cotto and that was the reason we really started to love it," Dominic, who makes his debut said during a joint interview with proboxing-fans.com
"I boxed a little bit when he was little like that and we just weren't really with it, because we were young.
"When I turned 12, 13 I started to box seriously and we knew we were built for it."
"We actually went to a Miguel Cotto fight in Orlando," Marquez, who fights for the second time on Friday added.
"The week after that, that's when everything started we were like 'we want to do this,' and we wanted to get in a gym as a soon possible."
View this post on Instagram
Featherweight debutant Dominic Valle, 20, excelled in the amateurs winning the 2016 National Silver Gloves, as well as the 2018 National Junior Olympics, with a record of 43-3 and believes he will bring an explosive style to the professional ranks.
"I'm definitely a boxer puncher," Dominic said.
"I'm very agile on my feet and I have unbelievable power too, I know I do. We'll see how long the fight lasts, but it's always going to be fireworks when I fight."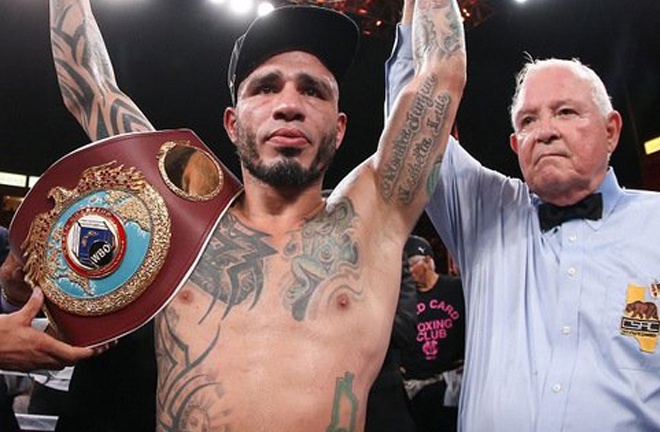 Marques Valle (1-0, 1 KO), the older of the two brothers at 22-years-old, claimed a silver medal at the 2018 Men's Nationals and was part of the 2020 Team USA Olympic Trials and the Welterweight prospect, who has sparred with unified Junior Welterweight champion, Jose Ramirez, successfully turned over with a first round stoppage in September and promises more of the same in Florida on Friday.
"You can expect what happened in the first one, maybe even better," Marques added.
"That's what we're going in for, we have a goal and we don't leave that ring until it's done."
View this post on Instagram
Little is known of the Valle brothers just yet, however they plan to establish themselves in 2021 with up to six fights this year.
Promoter, Garry Jonas is confident both have the potential to become world champions and it's clear that they share a few key traits between them; an unwavering desire to achieve greatness,  whilst proudly carrying their heritage with them, just as fellow Puerto Rican prospects, Edgar Berlanga and Xander Zayas are.
"We're all rising together now and representing Florida and Puerto Rico," Dominic continued.
"I never wanted to join the sport to just be a boxer. I want to be a world champion and more.
"I don't want to just be one-time world champion, I want to be mentioned with the greats like Muhammad Ali or Mayweather, Tyson, I want to be mentioned with those names when my career's finished."
Friday night sees Marques and Dominic fulfill a lifelong dream of sharing a bill together and whilst the former will hope to pick up a second victory against the undefeated Leonidas Fowlkes, Dominic will also have the chance to showcase his talent when he tackles Juan Bryand, in what they hope will be just the start of another set of brothers dominating the sport in years to come.
Watch the full joint interview with Marques and Dominic below: