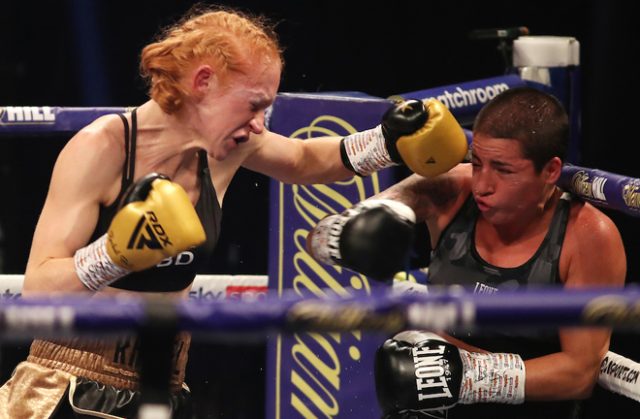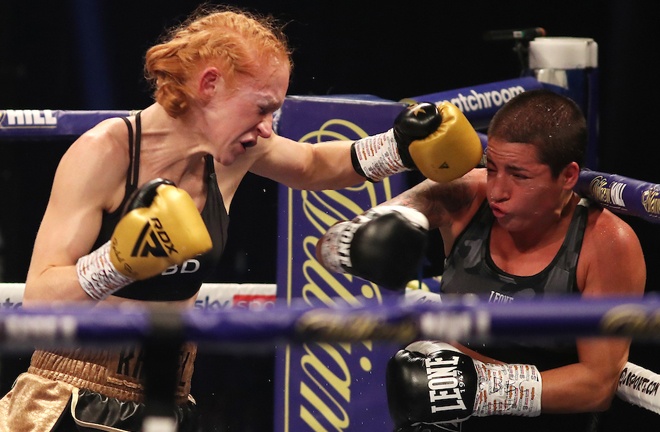 Rachel Ball has had an utterly unpredictable rise to mixing it at the top of women's boxing and that's by her own admission.
In the space of three years Ball went from fighting for free to the interim WBC world champion and fighting on Sky Sports. 2021, then, was meant to be even bigger than the 12 months beforehand until COVID struck in January.
Ball's recovery from the long term impacts continues with a return in July tentatively set.
Speaking to proboxing-fans.com the 30-year-old began by reflecting on that breakout fight against Shannon Courtenay last August.
"It was a great fight. I wish the knockdown happened later on in the fight because, where I'd seen success with the hook in that first round, I kept on going for that punch. If the knockdown happened in a later round then I think I could have made it a little easier by just sticking to that original game plan.
"It did surprise me a little, to be honest, as it was just good timing and then she went to the canvas and in my head I thought, 'bloody hell, I've done it'".
Ball fought a calm fight that night and remarked that she felt as though "it was [her] time" and even said as much in the mirror before the fight.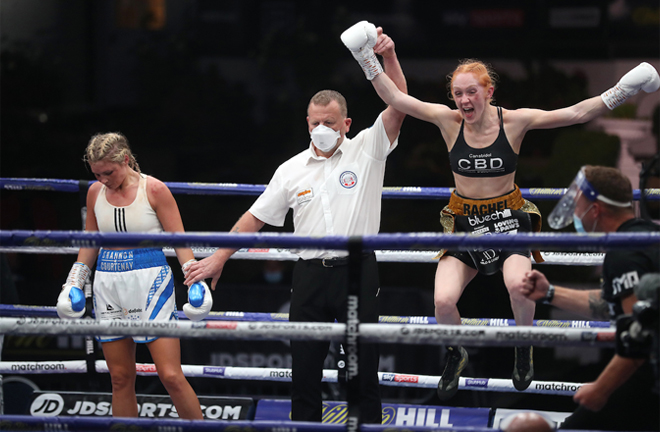 The contest was part of Matchroom Boxing's 'Fight Camp' series taking and was Ball's first experience in 'the bubble': an experience she simply couldn't get enough of.
"It was absolutely fantastic, to be honest, everyone seemed to be so fast-paced when they were in the bubble but I was soaking it all in and taking photos. My weight wasn't an issue so I didn't really have to diet and I always find that's a key factor in how enjoyable that final week of camp is.
"I loved being so close to everyone and just being able to meet so many different people. David [Diamante] in particular was lovely to meet and talk to: he's always very relaxed, really laid back and oddly introverted but he's got so much going on his life and it's fascinating to speak to him."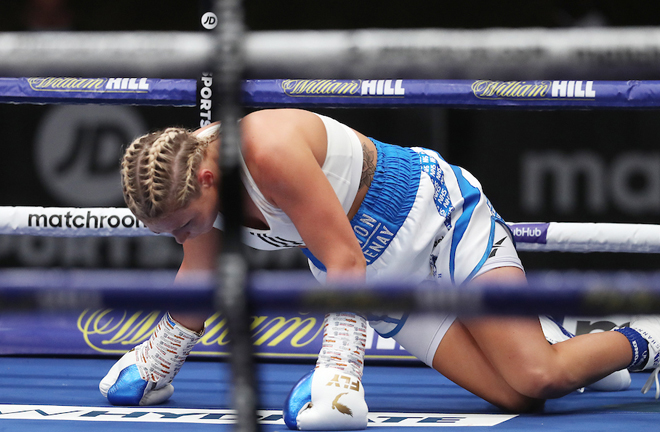 Having had to reconcile with the fact she'll no longer be fighting on April 10th, the interim WBC champion has had plenty of time to reflect on her professional career to date.
I reminded Rachel that the first time I'd seen her box was on the undercard of Tommy Langford vs Jason Welborn in May 2018 at Walsall's Town Hall.
On that night the only reason Rachel took home money was because she placed a bet on Jason to win in the main event and he pulled out a split decision. For Rachel's four rounder she was unable to sell enough tickets and so received no purse.
More than anyone, perhaps, the 30-year-old understands just how much women's boxing has changed in such a short period of time.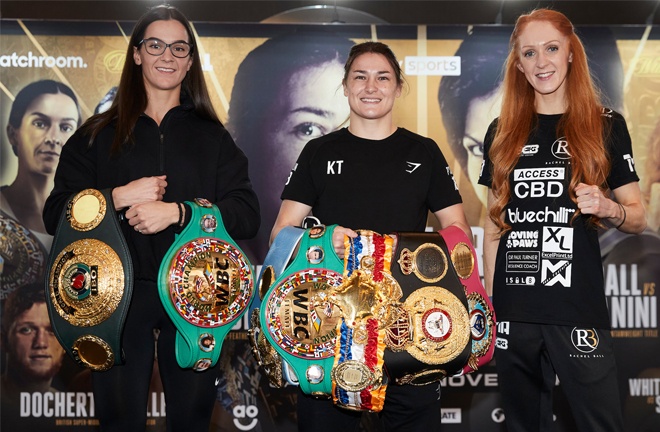 "Things have changed enormously.
"When I turned professional there wasn't even half the number of fighters there are now. It really wasn't easy to build your career because there simply weren't the options around – and that's why I had to go to Norway for a fight – but more and more women are starting to see professional boxing as a reality."
Ball hopes to be back for a fight in July but remains cautious as to whether that's a realistic possibility.
In looking back on her career she admitted she's "never taken anything for granted" and is grateful for, her manager and promoter, Errol Johnson's commitment to female boxing over the years.
The next step will be the winner of Shannon Courtenay vs Ebanie Bridges for the full WBA title – and the added 'anti-bullying bracelet' if she faces Courtenay – but a return to Walsall remains pretty high on the list.
"I never thought I'd get these opportunities so I'm glad I came through the small-hall scene because it's made me appreciate everything so much more.
"If I was fit and healthy I would jump at the chance to fight at Walsall Town Hall with a full crowd again: it's hard to beat that atmosphere and the intensity."