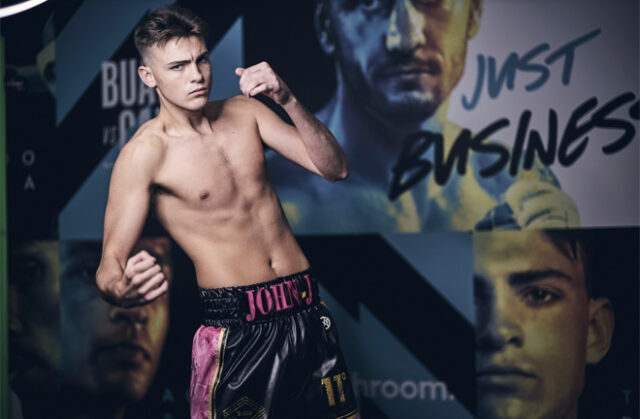 John Hedges was thrust into the limelight back in October 2020, when he made his professional debut live on Sky Sports on the undercard to Joshua Buatsi vs Marko Calic.
Hedges failed to impress the fans although overcoming Jan Ardon over four rounds. The social media backlash was as ferocious as a prime Mike Tyson as fans and critics were angered at being deceived by the hype pre-fight.
It is easy to forget these are fighters in one of the most dangerous career choices and we are the ones who are sat in our armchairs watching them go toe-to-toe for our entertainment.
It is easy for people to type obscenities aimed at others who you'll never meet face-to-face and it is just as easy to forget Hedges himself is still just a teenager.
"When you're on the big stage you're going to get criticism, I was prepared for that," Hedges told proboxing-fans.com.
"I'm still only 18 now going into this second fight but I learnt more from that probably if it was just a walkover and job done in a couple of rounds. I've learnt a lot more having a hard debut, having the criticism and I know what it all is now, I've got it in my stride and I've learnt loads, I've learnt loads."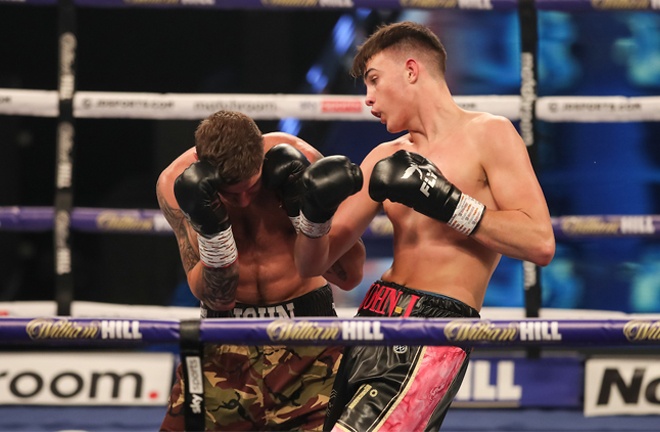 Since his debut the 6'5″ southpaw has made some adjustments behind the scenes ahead of his second professional bout this weekend on the undercard of Conor Benn vs Samuel Vargas.
"I was in good hands before with my previous coach, there was nothing I could've done more as such but just having a wiser head in the corner, which I believe [I have now] in Mark and Jimmy Tibbs. It's just putting my confidence where it needs to be after a debut like I had so it's been good.
"I've been working hard, I've only been with Mark about four months so it's still early doors but it's going really well and I can't complain, I'm in good hands."
A new corner come fight night and a new gym for camp but it's also a new weight class for 'The Gentleman' after some words of wisdom from an old sage.
"I spoke to Jimmy, as soon as he said go [to 175lbs] that was my decision [made]."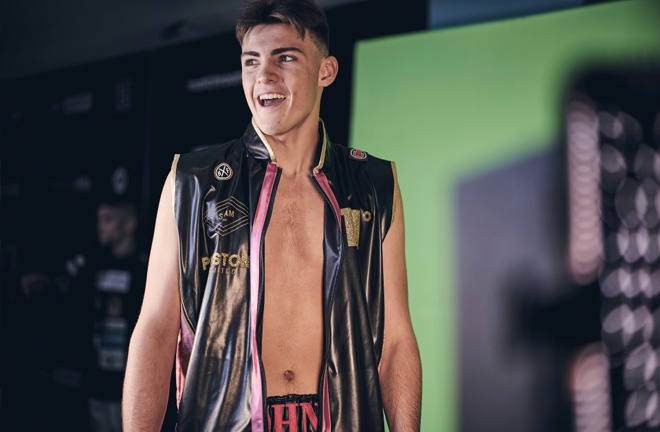 "I spoke to Jimmy Tibbs and he said, 'there's no way, son, you're going to boil yourself down to super middle.' I probably could've done it but I would've looked ill.
"[I would've] took all my energy away and that wouldn't have been good. His words to me were, 'you're going to be a light heavy in a year anyway so why kill your body and stunt your growth?'
"Because I'm still growing, I'm only 18, so if that means this time I'm going to look a little bit fleshy [so be it], in the long run it's going to be the better move for me.
"I want to become this big light heavyweight which I know I will be."
Hedges was full of praise for his new surroundings at the Origin gym in Rainham, Essex stating, "iron sharpens iron," as he raved about the place called home for the likes of Billy Joe Saunders and Daniel Dubois.
"We haven't just got amazing coaches we got amazing boxers down there. A couple of boxers on the same journey as myself, with the same management and same promotions so that's quite nice.
"Charlie Duffield, I've probably done about 50 rounds of sparring with him leading up to this [fight].
"I've had top class sparring, moving up to the weight as well I've had light heavyweight sparring with the likes of Craig Richards, I've been getting top quality sparring in."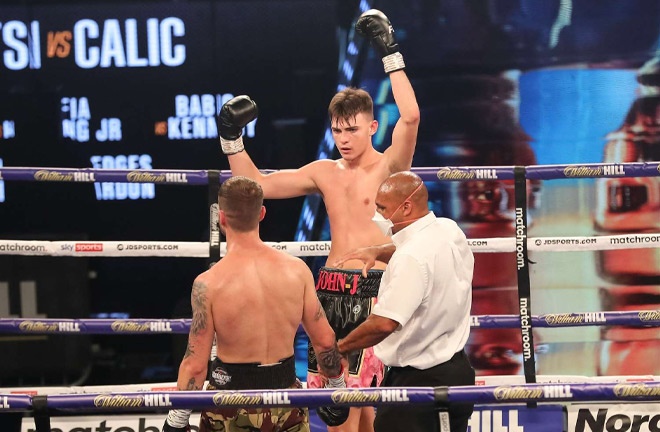 Success breeds success and to be around the likes of the WBO super middleweight world champion, Saunders, during the build-up to the biggest fight of his career against Canelo Alvarez, and Tibbs and son, Hedges has been absorbing and soaking up every bit of knowledge and advice given to him.
The best piece of advice given to the young man: "The main thing is just to take the pressure off myself, stop being my own worst critic and enjoy my boxing.
"They know what I'm capable of, they've seen me spar.
"Obviously at the start they didn't know what I was going to be all about from my fight but now they've seen what I'm all about they're really excited to be working with me. With them two getting excited it only boosts my confidence.
"The main thing Jimmy says is, 'you've got a long road ahead of you, do not put the pressure on yourself, come out and we go again.' So, yeah, Jimmy is great and Mark the same."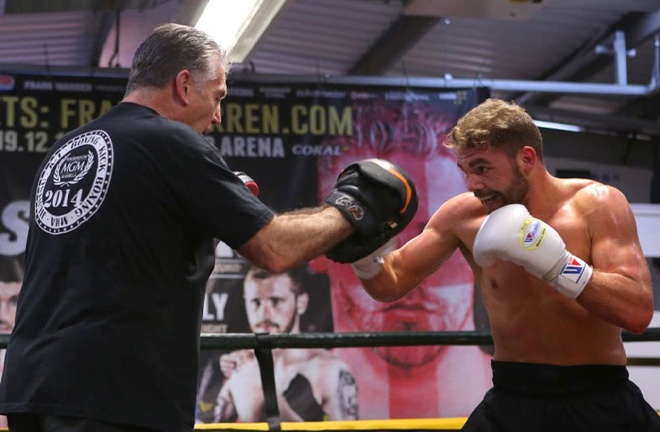 This Saturday night Hedges takes on Stanko Jermelic in what should be a routine win, but John will surely enter the ring with a part of his mind on looking to impress to reverse the thoughts of the naysayers from his first fight.
But Hedges knows he has a long career ahead of him and he needs to do this for himself and nobody else, after all they won't be getting in the ring for him.
"I'm learning, at the end of the day there's no rush. Each fight is a learning curve for me and I know critics or fans want to see knockouts but I'm just going to do what I do and keep winning fights, that's the main thing."