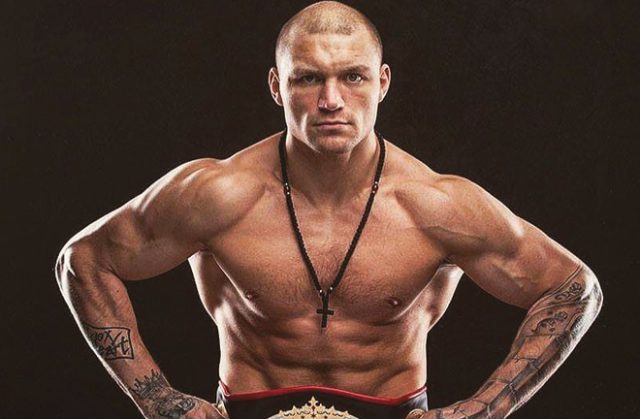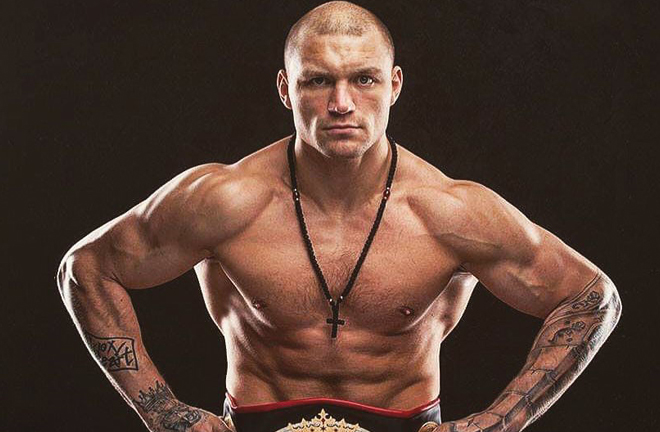 WBO European Light Heavyweight Champion and MTK Golden Contract winner Ricards 'The Lion' Bolotniks (18-5-1) has had a dissimilar 2020 to most.
Dominating victories against Hosea Burton in his native Riga and a knockout win over Serge Michel has topped off quite the year for the likeable Latvian, further complimenting a career changing 2019 where Bolotniks capitulated Steven Ward inside a round!
"Hello to everyone in England!" Bolotniks expressed in his usual jovial tone to begin our conversation.
"I'm good, in fact I am perfect! I can eat and drink more normally now, go to bed at a normal time for a little bit. Training was very tough, so now I can relax a bit, I am so happy."
Bolotniks has truly burst onto the scene with his explosive exploits in the MTK Golden Contract.
Far away from the tournament favourite, Bolotniks was not expected to go on and become the champion of the knockout style tournament and certainly not in such commanding fashion.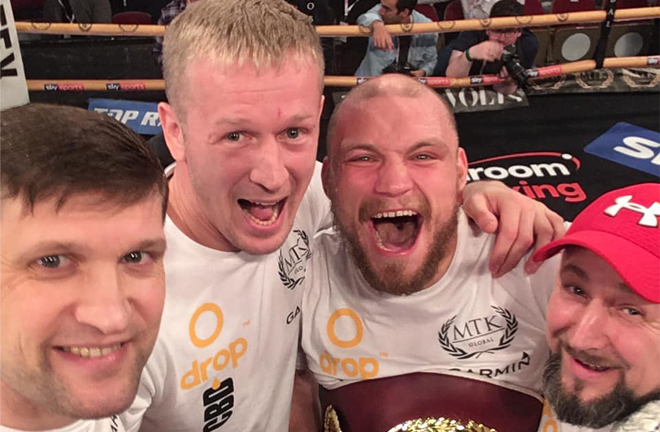 "The whole experience was perfect. Each fight was good, the first being very fast! The camps were tough, eight or ten weeks camps all very close to each other.
"I've met some great people in England, with Lee Eaton and MTK working with my team LNK Boxing to help me has been great. I'm very happy about everything.
"The final I felt more prepared than ever! I knew I could beat him [Serge Michel], I was so prepared for it. I looked at him and could see that I wanted this more than him!"
Two victories over two British fighters and claiming the crown on a British tournament on Sky Sports and IFL TV with such impressive displays has garnered Bolotniks a new found fanbase.
"I have been getting a lot of messages from UK fans during the tournament and definitely more after I won against Serge [Michel].
"Loads of people have been asking me to get involved on Twitter, I was like, 'Ok, ok, ok, I need that.' It is all good stuff, but it is just fun and a nice way to speak to fans. I do this all for my family, my team and my coaches."
On the streets of the Latvian capital of Riga, the stardom has also sky-rocketed. Stablemate and pound-4-pound star Mairis Breidis has tended to dominate the sports pages in the Baltic nation, but now Bolotniks is making some headlines of his own.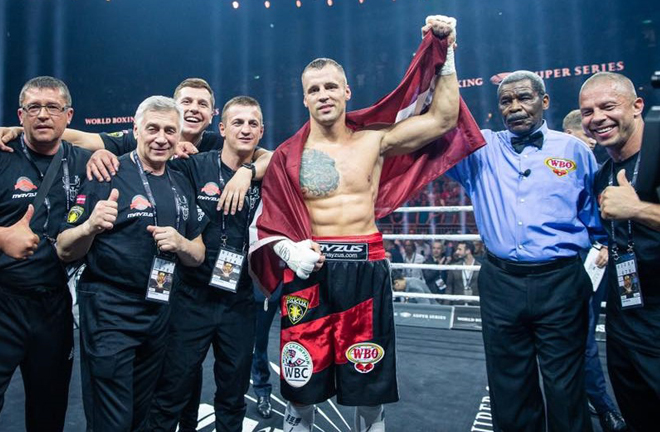 "It's funny actually, my wife said that everywhere that we go now people are looking and saying, 'That's him, look at the fighter.' I don't know though, I don't really like the attention that much.
"Well it is good and people are just trying to be nice, but I'm not used to the attention. I still feel like myself before all this happened.
"But in the ring it has been very different! I am a lion that keeps getting better and hungrier. I get very focused and angry in the ring, it's crazy how good I feel when I'm fighting.
"Outside of the ring I'm very chilled though, I try to be as happy as possible."
The balancing act between fighter and family man is one this lion takes to with a self assuring and enthusiastic composure.
I first came across Bolotniks in early 2018 as featured in proboxing-fans.com, the transformation from a smaller than most cruiserweight to a real contender at light heavyweight has been remarkable.
"Everyone has been saying that. It makes me smile when I hear people talk about my improvements as a fighter. Two or three years ago yes, I was not the fighter I am now!
"It's very good work that my trainer Dmitrijs Siholajs has done with me, I don't know how he has done it!
"I have improved so much, I can feel it in every session and every fight. I feel much better and I'm thinking in the ring more.
"I used to just jump in start swinging, someone would hit me and I would start going crazy like If I was on the streets.
"But, no! You can't be doing that anywhere near the top level, you have to use technique and be smart."
With the Lativan sat at #8 in the WBO rankings and now with a serious Anglo profile boost courtesy of Sky Sports, Bolotniks is set to take the biggest step up the mountain, the one to the top!
A cheeky calling out of Anthony Yarde was among the topics of Bolotniks post fight interview, Yarde subsequently lost to Lyndon Arthur that following weekend.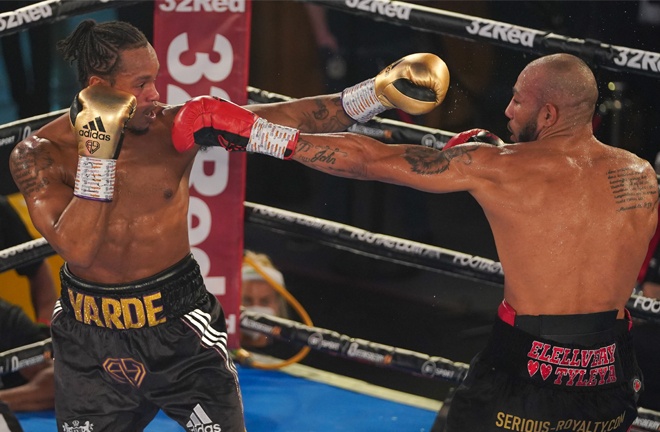 So who would be next to jump into the ring with rapidly improving Rigan.
"I watched the fight with Yarde and Arthur, but for some reason the early rounds were so quiet! It was only after the halfway point of the fight that they both started to do something, I have no idea why!" Bolotniks ending his assessment of the all British bout in sheer bemusement.
"But, Anthony Yarde is good and obviously Lyndon is very good too, but to be honest I don't really care who it is as long as it is a good fight. I'll be ready for whoever."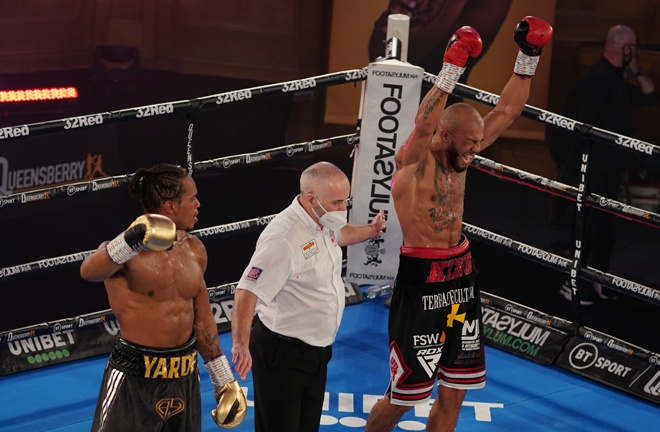 I continued to press Bolotniks for a callout of one of the division's elite with; Who would be your dream fight?
"It is all about testing myself against the best.
"All athletes have that goal, to test themselves against the greatest. But seriously I don't think that much about who I want to fight, I do think about having a good war against a good gladiator and show the fans some great boxing.
"To answer your question, I guess whoever will test me will ask me to go somewhere then I might go. We will have to see."
The explosion of Ricards 'The Lion' Bolotniks and Latvian boxing have worked in unison over the last few years helping turn the city of Riga into an emerging eastern European 'Fight Capital' giving the emerging region an opportunity to stage its own career defining fight for its latest hero. 
However, whether it be home or abroad Bolotniks has shown his adaptability no matter where the fight lands. As 2021 approaches The Lion will take his greatest leap.
By Adam Noble-Forcey
Follow Adam on Twitter: @Adam4cSports – Instagram: 4c_sports_media