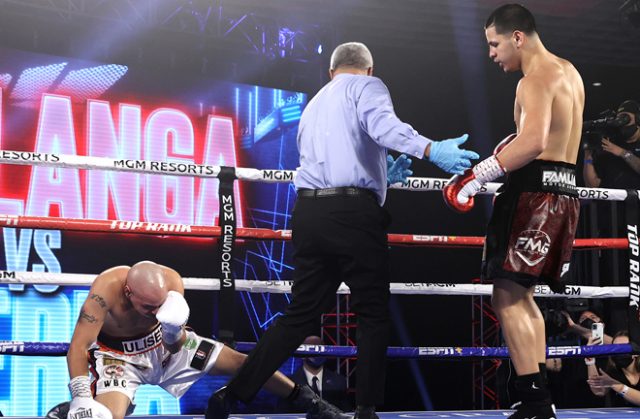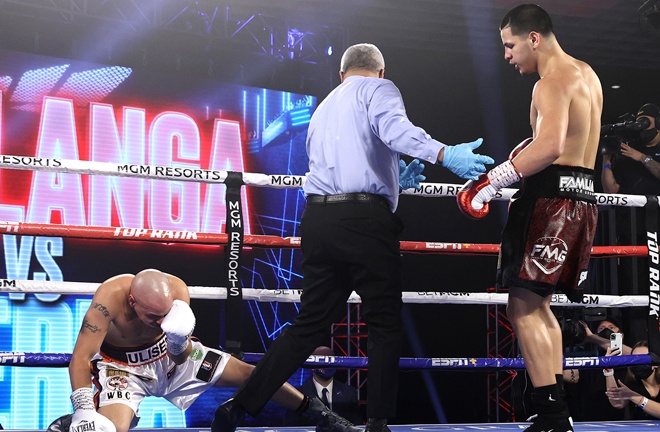 2020 was a quiet, inactive year for many of the world champions. However, it was the up and comers who shone through.
We take a look at five of the brightest sparks of the year who will be looking to make a step up in their careers by the end of 2021.
Paddy Donovan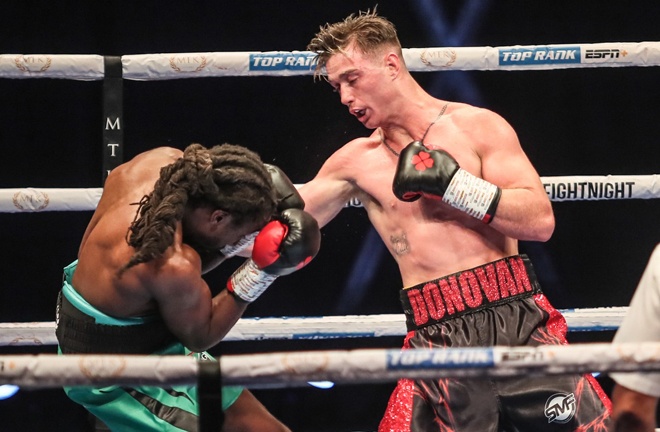 Paddy Donovan has the team of Andy Lee and Bob Arum around him, a team that are well equipped to guide him to the top.
Signed to Top Rank when turning professional Donovan spent the early part of 2020 in Las Vegas as part of Tyson Fury's camp for the Deontay Wilder rematch.
'The Real Deal' Donovan had to wait until August for his first fight of the year due to the pandemic but he wasted little time when dispatching of Des Newton inside the first round.
Then came the step up. In November the Irishman took on tough as they come Jumaane Camero defeating him on the scorecards over six rounds.
In 2021 Andy Lee would like to keep his charge active with five or six fights through the next 12 months, pandemic permitting.
Aaron McKenna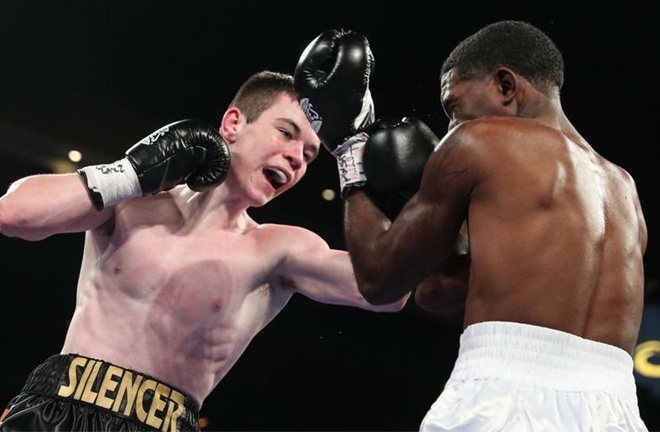 Another Irishman signed to an American promoter, Aaron McKenna finds himself in the hands of Golden Boy Promotions who guided the likes of Canelo Alvarez and currently boast Ryan Garcia in their stable.
McKenna has only had the one outing this year after the pandemic saw him stuck in Ireland and no way of getting back to Freddie Roach and the Wildcard gym where he calls home.
Golden Boy Promotions did manage to get 'The Silencer' an outing after working with Hennessy Sports who provided Aaron with his UK debut.
Aaron found himself opposite former Haringey Box Cup champion, and amateur standout, Jordan Grannum.
Grannum is a far better boxer than his 'journeyman' tag suggests but found himself dismantled by McKenna who stopped the Londoner for the first time in all his 80 fights after Jordan retired on his stool.
The Irishman plans on having four to five fights next year with Patrick Teixeria firmly in his sights as he looks to rip the world title away from the Brazilian.
Elvis Rodriguez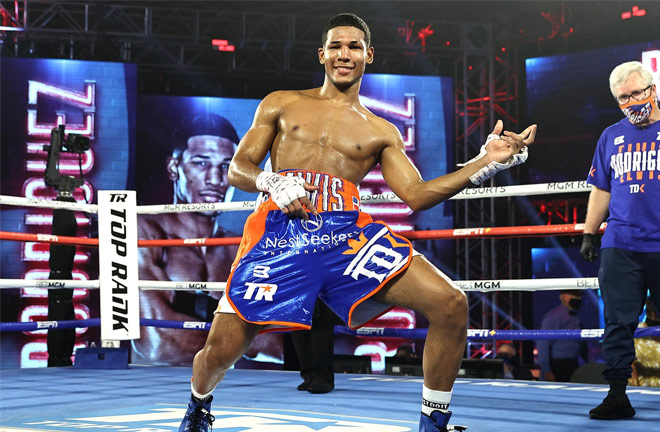 In third place for one to watch in 2021 is another man trained by Freddie Roach, this time it's Elvis Rodriguez.
Elvis took full advantage of the Top Rank bubble as he featured there four times after having a fight in February pre-pandemic era.
Rodriguez's form in 2020 reads; 5-0 (5KO). Add those number to his overall professional record it reads an almost perfect one; 10-0-1 (10KO).
You could call 2020 the breakout year for Elvis but 2021 could be even an even bigger, title filled year.
Frank Sanchez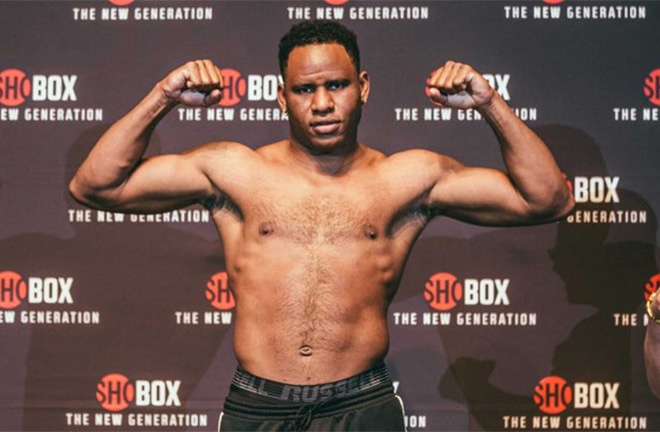 'The Cuban Flash' Frank Sanchez recently had his third bout of 2020 on the undercard of his stablemate Canelo Alvarez vs Callum Smith as Sanchez decimated Julian Fernandez sending the Mexican crashing through the ropes.
Before the bout on December 19 the heavyweight was ranked highly with the WBO, and likely to have improved on that ranking with his stoppage win.
With the WBO title holding uncertainly around it with rumours of Anthony Joshua vacating and others circulating that Oleksandr Usyk has been offered step aside money, Sanchez keeps a keen eye on what will happen with it.
A potential voluntary defence for the champion Frank Sanchez believes he is ready for the step up and hopes 2021 ends with world title glory.
Edgar Berlanga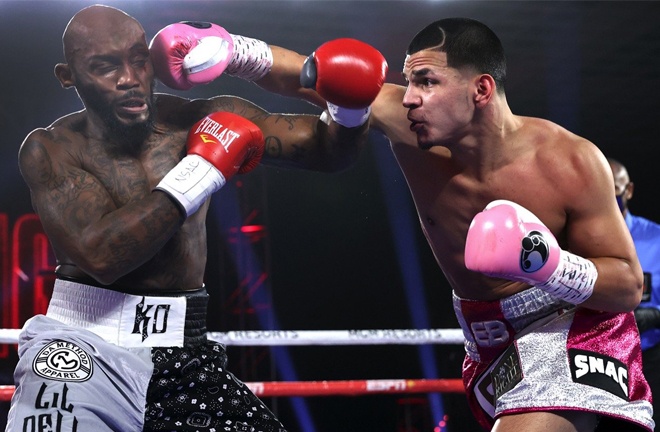 At the top of our list is Edgar Berlanga, the man with fire in both fists boasts a professional record of 16-0 with 16 first round stoppage victories.
Berlanga is the "greatest power-punching phenomenon" since Mike Tyson. High praise indeed coming from Bob Arum for the Brooklynite.
Edgar, who recently rubbed shoulders with Felix 'Tito' Trinidad, is set for a major 2021 currently sitting as the 23rd best super middleweight on the planet according to Boxrec.
However, we must be cautious of the hype train as it can be derailed as quick as it picks up speed. As much fun it is to see consecutive first round knockouts we won't know the true heart of Berlanga until he is tested and in deep waters.
One man who he has been linked with for 2021 should certainly take him past the first round, at least, is the warrior Gabe Rosado. Now could be the perfect time for Berlanga to face the former world title challenger who is at the tail end of his career.