The Contra war in Nicaragua, a bloody affair which took tens of thousands of lives during the '80s, it was no place to raise a child. But, it bred a fighter and Roman 'Chocolatito' Gonzalez emerged from the devastation to become a success story.
Growing up in Managua, the capital city of Nicaragua, Gonzalez (50-2, 41 KOs) describes his childhood surroundings to proboxing-fans.com as, "a very humble environment that helped me value what God has given me now through my boxing career."
'Chocolatito' had emerged from the darkest of places to cement his name in the history books of the sport he decided to dedicate his life to.
Building such a legacy after facing all challenges in his way, becoming a four-weight world champion and coming back from adversity to reclaim championship accolades.
Although a boxing fan, it was initially football which the young Gonzalez was absorbed by, but his fighting father decided to one day teach him the sweet science.
Once he had chin tucked in, his fists held high and his feet side-by-side in the orthodox stance that was it, there was no going back, the boxing bug had seeped into his blood like a leech but there was no shaking this leech off.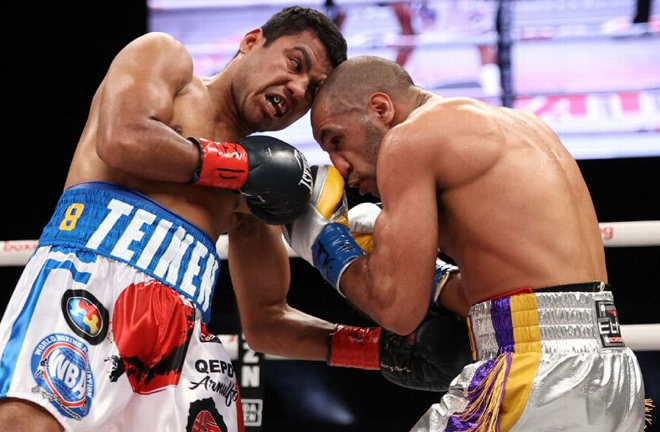 Like all Nicaraguan fighters, Roman idolised Alexis Arguello. The three-weight world champion retired with a record of 77-8, his bushy moustache would be at the forefront of all the posters that would hang inside boxing gyms across the country.
Gonzalez recalls his first day inside the boxing gym vividly like it was just yesterday, "the first time I went to a boxing gym I met my idol, the best boxer in Nicaraguan history, Alexis Arguello.
"I was star struck even more so because he talked to me briefly and then put me to work on my stance, it was a great moment for me."
The current WBA 'Super' 115lb world champion would watch the likes of Mike Tyson, Oscar De La Hoya and Felix Trinidad alongside his father who boxed himself.
Boxing ran through the veins of the Gonzalez family, from a young age it could be seen the stardom 'Chocolatito' was destined for.
"It definitely runs in the family, but I liked it because I was winning against bigger opposition and that motivated me even more so because I would see my family proud of me."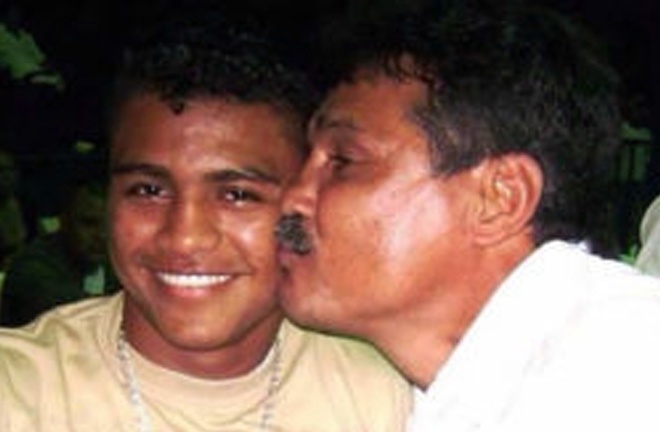 The 33-year-old surpassed the achievements of his idol, Arguello, when he became a four-weight world champion. He also became the first fighter to do so in the four lightest weight classes.
A certain Hall of Fame inductee in years to come, Gonzalez is hoping to continue inspiring the next generation.
"I believe this is a blessing from God that gave me this talent and it is my obligation with the youth to be a role model to them, it's a true blessing."
In a professional career spanning 52 fights, so far, only Srisaket Sor Rungvisai, who also fights March 13, has defeated Roman but the Nicaraguan has no bitter taste upon his tongue as he looks back on his career with no regrets.
"I would not change anything because I believe God's timing is perfect.
"Everything that I have gone through has taken me to where I am now and that makes me happy even if I had to go through many hardships."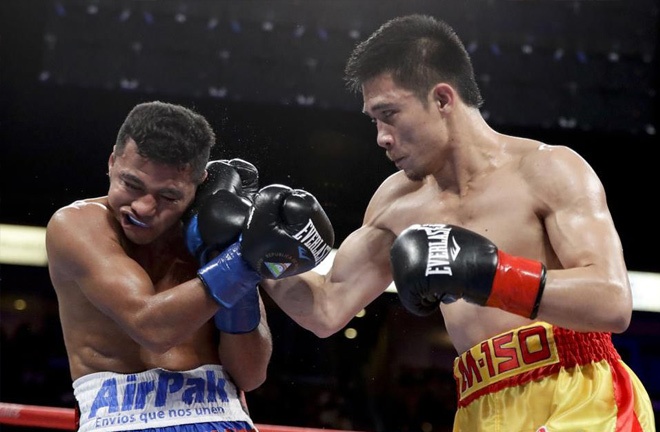 March 13 will see Gonzalez enter the ring against former foe, Juan Francisco Estrada who he defeated in 2012. This time around both men are world champions meaning the rematch is a unification bout, and a fight which 'Chocolatito' has wanted for some time now.
"It feels great to be with your team focusing on one of my dream fights, it motivates me to give my all day in and day out.
"I feel blessed for the opportunity to unify titles against such a great champion and friend. I have wanted this fight for a while now so it feels very motivating to have the opportunity and I am training very hard to shine on that night."
Victory may have been granted in 2012 but now, nine years on, the task at hand is much bigger. However, if Roman has learnt one lesson in his career it is as follows: "That you never stop learning and to never underestimate your opponent."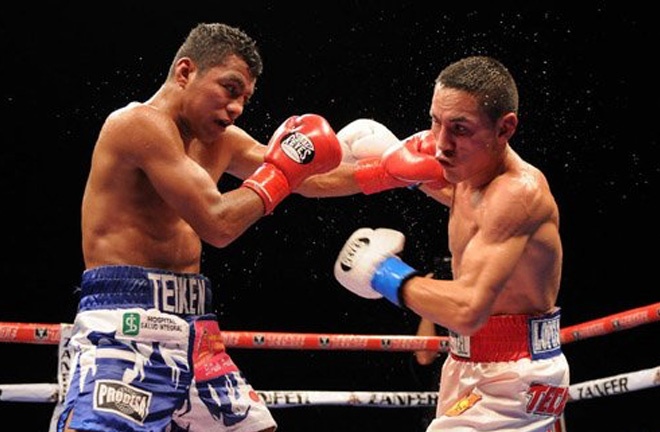 Coming towards the tail end of his career Gonzalez has already set in place business investments for his future. Retirement is a word that scares many pugilists but not Roman, he accepts everything is a part of God's plan.
"I believe only God knows when I will hang my gloves, but for now I envision myself working on my farm and my real estate business that I established a couple of years ago in Nicaragua.
"I believe everything comes to an end, but only God knows when and I know eventually it will happen and I will be ok with that as long as I am certain that I always gave it my all."