"I love even the idea of thinking that some kids will start boxing because they watched me or that I will be able to present an opportunity for some good fighters and good talents back in Greece to be on a good show, [so] they can showcase their talent, all of these things excite me."
Some 5000+ miles away from Athens, rising Middleweight talent Andreas Katzourakis is working away in the familiar surroundings of Big Bear, California hoping that one day he returns to his native country as an inspiration to the next generation and a genuine initiator of interest for boxing in a country that is not widely recognised for its combat stars.
Influenced by the work of his father, Katzouruakis (6-0, 5 KOs) took up kickboxing at just five-years-old and by the time he stopped competing and switched his attention to boxing, he was a veteran of over 600 kickboxing bouts.
The now 23-year-old had 25 wins from his 26 amateur fights, with 18 knockouts, a trait he's seemingly carried through to the paid ranks, where he is undefeated in six fights with five stoppages.
At the outbreak of the Covid-19 pandemic, with Katzourakis residing in Greece his professional career would soon spin on its head, linking up with Split T Management, the same company which handles undisputed Lightweight world champion, Teofimo Lopez's career, before being given the chance to train with world-renowned coach, Abel Sanchez, an offer he admits he could not turn down.
"My management linked me with Abel," Katzourakis told proboxing-fans.com.
"When they talked to me about coaches, they presented me like 10-15 names that they work with or that they could work with, they had the ability to make the connection [with], one of the names was Abel Sanchez.
"When I heard the names, all of the names were great coaches, but Abel was the best out of them in my opinion, because I also love his style and what he represents as a person.
View this post on Instagram
"In the beginning, my initial offer was two other coaches, I don't want to name them and then all of a sudden, one day [my manager] Brendan [Segalas] calls me and he's like, 'what do you think of Abel Sanchez in Big Bear?' and I'm like 'are you kidding me?' He said 'no' and I said 'let's go, there's no question about that.'"
The Summit Gym in Big Bear, Southern California has become synonymous with Sanchez's training camps, particularly during his nine-year spell with Gennady Golovkin, which led to multiple world titles and enabled the Kazakh to become a household name and of the most feared fighters on the planet at his peak.
Whilst, Golovkin and Sanchez became a renowned duo, so did the intensity of their training, with the altitude ranging from 6.750 to 9,000 feet, a stark contrast from many other facilities and such conditions Katzourakis had to adjust to.
"It took me 10 days to get used to it, the first time I got here," he said of the altitude in Big Bear.
"Honestly I can say the first day, we got out for a run, I ran 200 metres, I was dead. I'm like 'what's going on over here?'
"After 10 days I was perfect, after a week I could train better."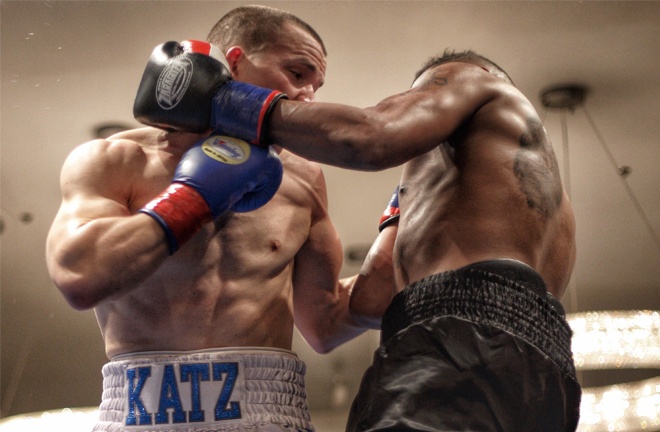 The 160lbs prospect secured his first win under Sanchez's guidance in December and is hopeful of returning to action in both April and May, as he looks to build on his impressive start.
A huge admirer of arguably the best Middleweight of all-time, Marvin Hagler, as well as Golovkin, Katzourakis says he has an aggressive style and moulds much of his technique on 'GGG.'
Asked if his style was similar to that of the current IBF champion, Katzourakis replied: "For sure one thing I can't say, because I'll sound stupid if I do, is that I have similar power as him.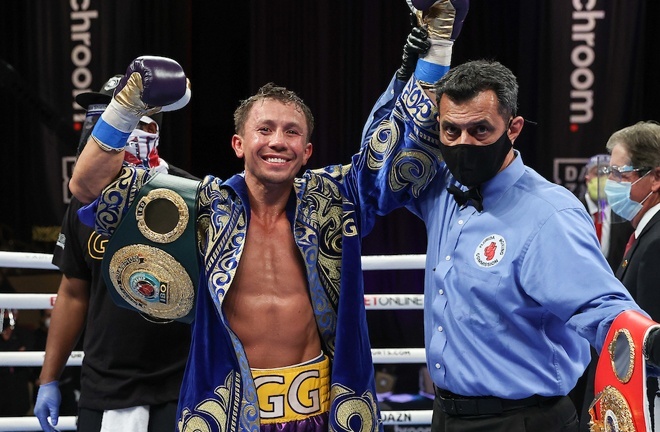 "I mean I am powerful but from what Abel tells me as well, Gennady had a gift, Gennady had a gift with his power.
"But, my game is close to his in terms of I apply constant pressure throughout my fights as he did, I work my jab a lot as he did and I want to get my opponent out of there, so yeah those three things I would say that they are pretty similar."
Katzourakis has ambitions far beyond world title glory. As mentioned earlier, the prospect of advancing the popularity of the boxing in his native country and becoming a role model to similarly ambitious kids motivates him further.
Very few established professional boxers spring to mind when you associate the country with the sport, except for former world champion, Christina Linardatou and future Lightweight world title challenger, George Kambosos Jr, both of whom are of Greek descent.
The 23-year-old is eager to capitalise on his opportunity and has everything at his disposal to achieve his ambitions of one day emulating the achievements of those Middleweights that have come before him in the very gym that sharpened the skills of a future Hall of Famer.
Watch the full interview with Andreas Katzourakis below: