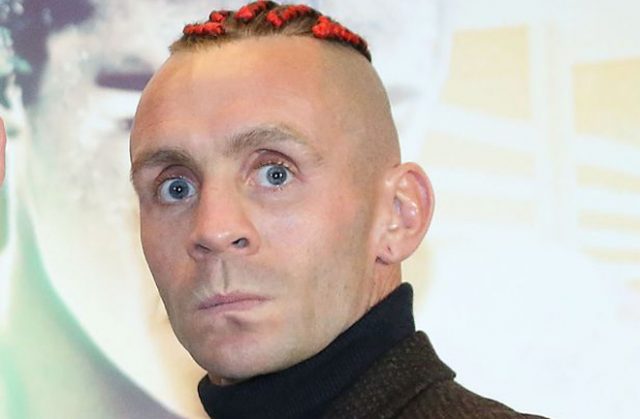 "I enjoyed fighting, instantly I just really enjoyed fighting."
Ronnie 'The Shark' Clark has endured two of the toughest years of his 35 so far.
That is some statement when you look back through his journey.
From being beaten by his stepfather who had steroid fuelled rage for a 12-year-old Clark to two prison sentences to putting his IBF title belt up for sale to fund Christmas presents for his kids.
But, it is time away from the fighting that left Ronnie feeling like "a lost boy." Clark hasn't been since in the squared circle since he defeated Zelfa Barrett in what was a huge upset.
"I actually, genuinely can say I may drop down dead tomorrow, the happiest time in my life is when I'm in a boxing ring, when I'm fighting, when I'm punching and being punched is my happy time.
"In the last two years, I've been lost without fighting. If I'm honest, I have been like a lost boy.
"The mood swings and everything. It's just mad. At one point, I thought I'm never going to fight again."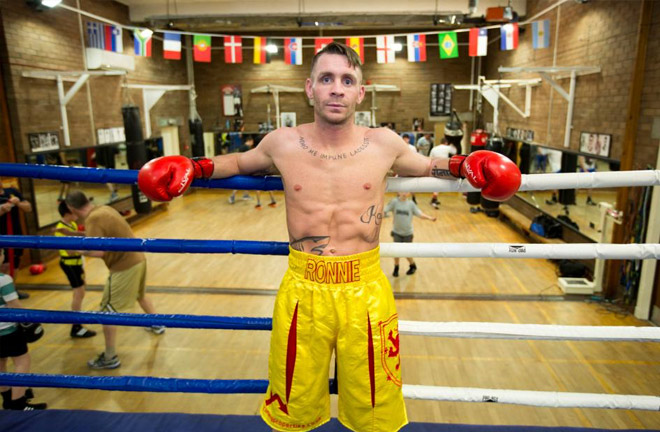 Clark started kickboxing from the age of seven and instantly fell in love with the combat sport. It was a release from all the shit a child shouldn't have to experience.
"What I remember, my mum worked and my dad drank.
"My dad was in the Territorial Army, so he would be away every now and again on these wee mad expeditions or whatever they call them.
"My mum obviously had to deal with us, but through childhood, it was a typical kind of scheme life, like we were rough and ready kids so we pretty much lived like that."
Ronnie started kickboxing with a coach named John Rogers. Clark's father would take him each week, not to see him progress, there would be an ulterior motive for him.
"My dad used to love it because the place that I trained at, it was called The Brown Constable's, and there used to be a bar down the stairs.
"So my dad would get to go for a drink while I was training and then we would come out of the gym and then we would go home.
"Back in the day, I think my dad gave absolutely zero fucks. There was none given at all. 'Yeah, no, son we'll just drive home. I've only had a few pints.'"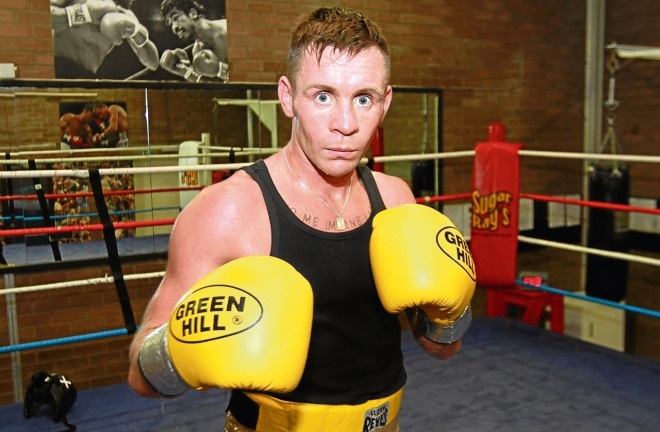 Ronnie's father left the family household when the young kickboxer was just 12. Soon after there was a new man of the house, an 18 stone doorman who would inject steroids like it was a hobby.
"He was a complete monster of a man and I was impressed. I thought, 'this man is a flipping animal.' He could do this and he could do that.
"It just brainwashed us as a kid. He just brainwashed us. I was like seven stone and I thought I was a bodybuilder.
"When someone at that time of your life, your teens are the most important years of your life and the most influential. And this man influenced me to become an idiot.
"All I'd done was fought and got in trouble with him a lot and got a couple of beat downs there along the way as well.
"I lived a life of fear, I lived a life of fear because I was scared of getting in trouble from him and getting hurt from him or whatever else.
"But now no man, there's not a man in this world that I would look at and have fear because all that fear, I had the essential, the important years of my life. I've had quite a rough upbringing and maybe I carry that rough upbringing.
"So, I've been hit by an 18 stone man. So, when it comes to getting hit by a nine stone four man, I'm like man, it doesn't hurt."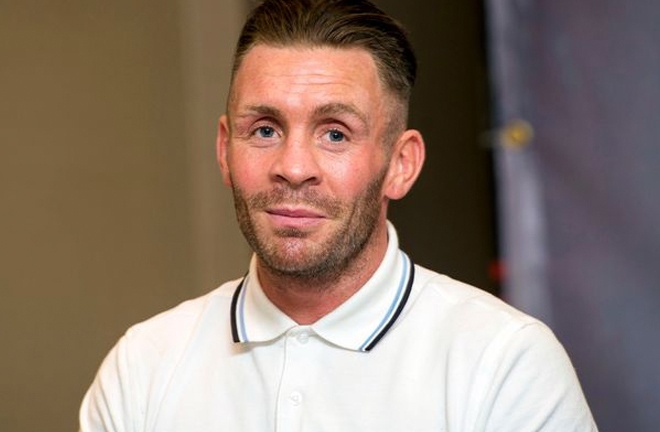 The sweet science has been Clark's release from reality, he was once quoted as saying when he is fighting it is the only time he feels "free." Boxing is Ronnie's haven.
Boxing is an unforgiving sport. Amongst the life-threatening injuries and the con artists robbing purse percentages, it is the only sport in the world where you can win before the bout has even started.
The Scotsman found out early into his boxing career about corruption.
"At 25, I started amateur boxing. I had 11 fights in amateur boxing. I fought in the finals of some championships, and I bashed him up and I got robbed.
"It was just shocking, that was the harsh reality of boxing.
"I cut him in the first round. The scoring system wasn't working, but I managed to come out of the first round two nothing down.
"The guys got a cut on his eye and everything, and I'm thinking, 'wait a minute, he must be punching himself.'
"Second round I went out, I bashed him up and it was two all. And I'm thinking to myself, 'something's not right here.'
"Third round, it was pretty much the same. Because I'm a bit older than he is, so it was kind of a man and a boy there.
"He got the win by one point and it was just embarrassing, it was.
"I was a bit disappointed and a bit disheartened in boxing. I tried to push for a rematch and they said every excuse under the sun. Off the back of that, I was like, 'I'm going to turn pro.'"
April 15, 2011, Clark made his professional debut against journeyman Jason Thompson. Ronnie had dominated and was inflicting serious damage to his opponent.
The referee allowed the beating to continue until the fifth round. 'The Shark' soon realised that being in the ring dishing out a beating was where he was meant to be.
However, journeymen and lower-level opponents just didn't interest Clark. It was the top tier fighters that Clark wanted to prey on.
"My idea of professional boxing was I wanted to fight the best, of course. And at that time, it was like Paul Appleby, John Simpson. Ricky Burns was the Super-Featherweight World Champion.
"All these names and I was like, 'I want to fight these guys. I don't want to fight this one or that one or journeymen.'"
It would be his fourth fight before facing a fighter with a winning record, a fellow undefeated fighter when he battled to a draw with Maxi Hughes in 2012.
Since then the opposition has been steadily growing in ability from Ryan Walsh to Martin J Ward to Zelfa Barrett.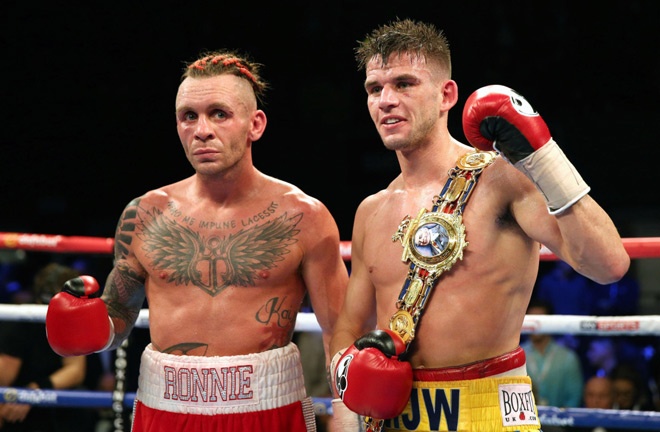 Two years removed from his last bout Clark has experienced financial struggles, family issues and injuries alongside the inactivity but retirement has never been an option.
"I'm good at what I do. I'm an entertainer. I'm a winner. It's hard to say, 'listen, I'm done,' when I know that I can do more.
"It's like I can't quit and I won't quit. I did say when I started boxing, I would retire from boxing at 33. But a lot of World Champions are 35-years-old, 34-year-old. They're peaking at that time.
"Everyone's body is different. I always dreamed, I always believed that I would be a world boxing champion at 36-years-old. I've always dreamed that I've always seen that, I've always visualised that.
"I've just always said I just want the opportunities. I just want the opportunities and the chance to prove what I can do. I still believe to this day that nobody's ever seen 100% of me fighting."
Its absence from the ring had a monumental impact financially on Clark as he took to eBay to sell the title belt he had won by beating Zelfa Barrett which in turn saw the boxing community rally together on social media for Ronnie.
"Brutal. Yeah, it was just about Christmas isn't it? Like Christmas for everybody. But obviously, I have a young family. I have debts, and I'm thinking to myself, 'what am I going to do?' I can't work, I'm injured. I can't fight, I'm injured.
"I couldn't do anything. I was sitting thinking about what I will do. So, I put my belt up for sale. And I was just thinking it's only a belt, I'll win another one.
"I just did it really because you don't think straight. Obviously, someone must have seen it, and it went [viral]. I was getting messages from Russia and everything. It was bizarre. Worldwide messages from everybody.
"People kind of rolled around and just tried to help. I was still like, 'I don't want handouts from anybody. I don't want a handout from anybody, just let me try and make this money myself and provide.'
"There was a GoFundMe page started by someone that I actually never got by the way. Somebody actually stole the GoFundMe money."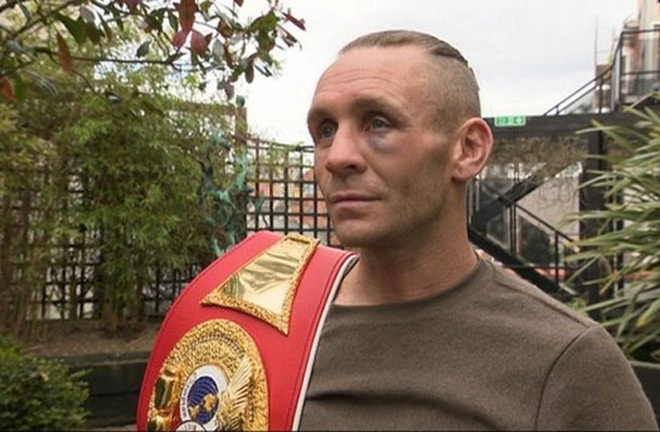 "Tommy Coyle messaged us, and the message man, I just sat and cried. I was like, 'wow,' and he's like, 'listen if you're not going to keep that belt for yourself, keep it for your son. That there is an achievement and it's an achievement that you couldn't put any price on.'
"I just sat and cried reading this message. I was like, 'wow.' Instantly, he says, 'listen, I'll give you £1000 to help you towards whatever.'
"Fighters are meant to be these arrogant animals. Listen, I've never met a fighter that's an asshole. I honestly haven't ever met a fighter that's an asshole.
"As soon as I got that message, I'd just taken the thing off of eBay. I apologised to the highest bidder to say, 'Listen, I'm really sorry. I can't sell it,' and they understood. They were like, 'I'm actually glad that you're not selling it.'
"One of my sponsors or the guy who used to help at my sponsor, he's like a friend. They've called well, he'd give us some money, and Billy Nelson gave us some money.
"It was just amazing that so many people would actually help us and help us through the hard, hard time. The fact that I would never sell that belt now.
"There's no money someone would be able to come and say to me, 'I'll give you this amount of money for that belt,' and that belt, I'll never sell. Because I now see that it is Clay's belt."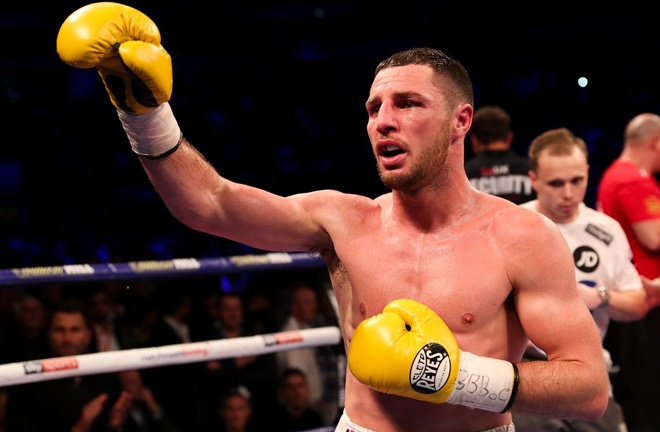 2020 has been a tough year for many, the worst in some cases, but it is a year that is looking positive for Ronnie Clark.
A new manager in Alfie Warren and a light at the end of the tunnel. Under those bright lights will be four ropes and canvas ready for Clark to dance on.
"I'm excited about it. I think I genuinely see this as one last shot. It's not that I'm putting pressure on myself because I have no pressure.
"Fighting's not hard for us, training's not hard for us, being fit isn't hard for us. If I can get the fights, I'll win the fights. And that's all I can do. And I have a lot of faith in Alfie, I really do.
"All I've done in the two years is resting my body and letting my body be better. I'm really excited about this.
"I genuinely do believe that doors can open.
"All I have is positive vibes, good things for good fights, give the fans what they deserve, give the people what they deserve and prove who the best man is."