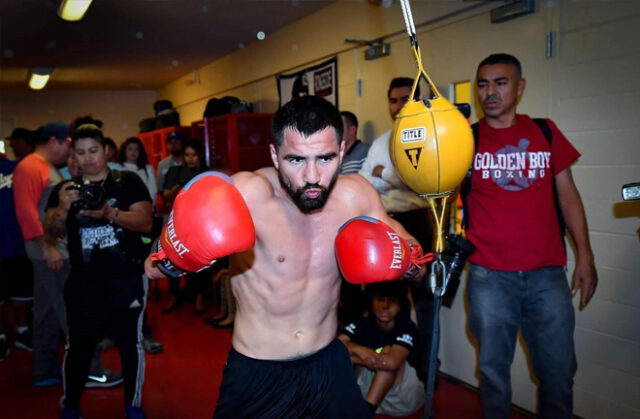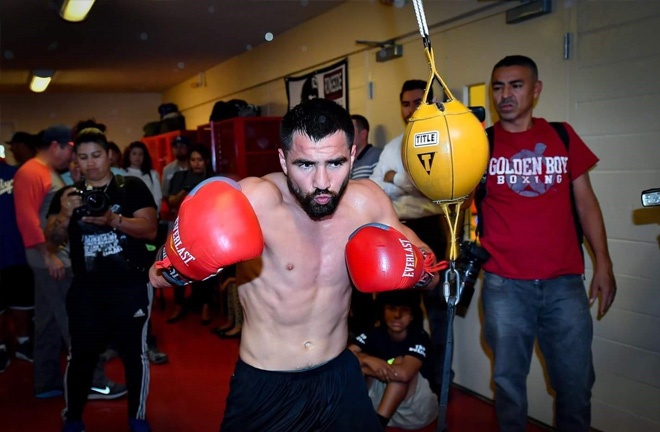 Ronny Rios is the epitome of an old school, fighting man. The American just wants to fight and fight the best at all times.
Former world title challenger, Rios is an in-ring veteran with 35 professional bouts to his name, winning 32 of those fights.
Fight number 36 comes February 13, 2021, in the shape of Oscar Negrete on the undercard of Joseph Diaz's IBF Super Featherweight title defence against Shavkatdzhon Rakhimov in Indio.
Rios and Negrete go way back as the pair shared multiple rounds in gym wars, sparring. Ronny knows he has a real fight on his hands and the tunnel vision towards his opponent is unwavering.
"He's experienced. We've sparred several times, we've known each other for years," Rios told proboxing-fans.com.
"It's the level of opposition. He's not just any regular Joe. These are the fights that I personally want, these are the fights that I get up for."
Ronny last stepped into the squared circle in November 2019 after he had built a lot of momentum that year.
Defeating Diego De La Hoya should've propelled Rios to the world level once again, but a year of inactivity has left him to rebuild.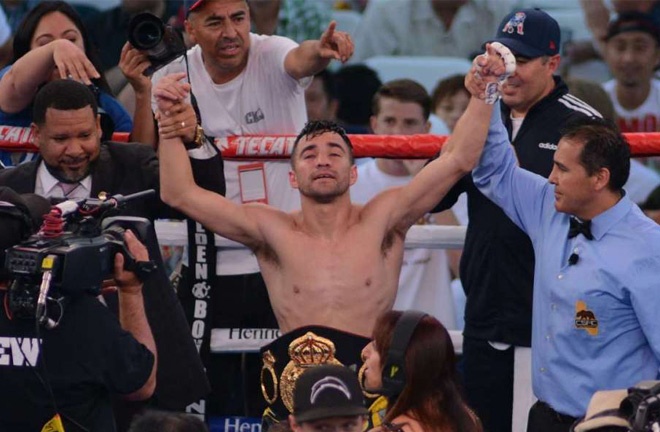 "It feels awesome to go back to some normality for me, especially against Negrete, that's even better," the 31-year-old added.
"He's a tough opponent, he is a name, these are the kind of fights that I personally get excited for.
"He only has two losses but he has only lost against really good opponents."
Complimentary of his former sparring partner, Rios shows ultimate respect for Negrete. However, come fight night it's all business.
"He doesn't have too many flaws, it's just that he comes forward. We are expecting him to come forward.
"But, we are prepared for him to box too.
"People should expect fireworks. I don't think we need to sit here and bad mouth one another because people know this is going to be an exciting fight!"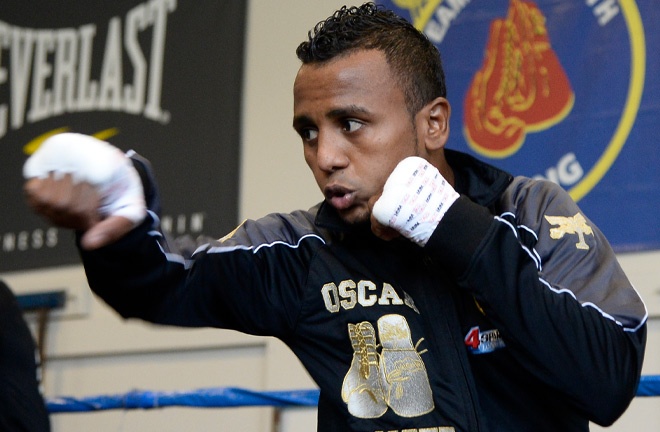 As Rios steadies himself for a successful 2021, the WBA Gold Super Bantamweight world champion feels that this is his year as he continues to improve in the gym, learn from his losses and improve on his flaws.
Check out the full interview below where Rios discusses a fight with Brandon Figueroa falling through, dealing with inactivity and boxing on the undercard with his friend, Joseph Diaz, headlining: