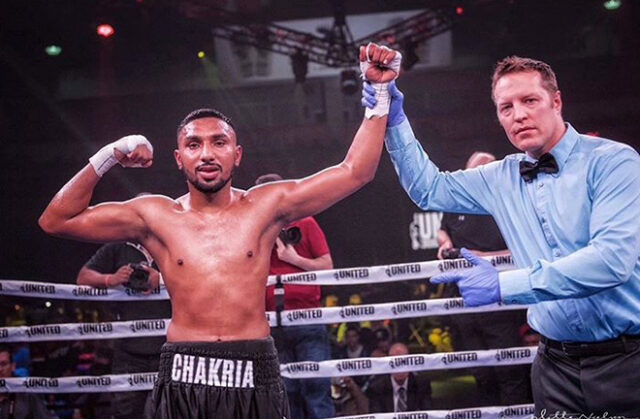 India with its population of 1.35 billion is still yet to produce any boxing world champions on the professional circuit.
Poster boy of Indian boxing Vijender Singh has been leading the charge with Olympic and World Championship Bronze medals, going on to sign terms as a professional with Frank Warren and then Top Rank, amassing an undefeated 12-0 record.
However, at 35-years-old and not seen inside the ring since 2019 it's hard to see how much more Singh can achieve.
The task of shining a light on boxing in his region now falls to 28-year-old, Sukhdeep Singh Bhatti (8-0, 3 KOs).
Having achieved modestly compared to the likes of Singh in the amateurs, Sukhdeep caught the eye on the national circuit leading him to sign with Canadian promoter Tyler Buxton.
The current pound-for-pound number one in India spoke exclusively to Adam Noble-Forcey on how a kid from Punjab ended up in Ontario.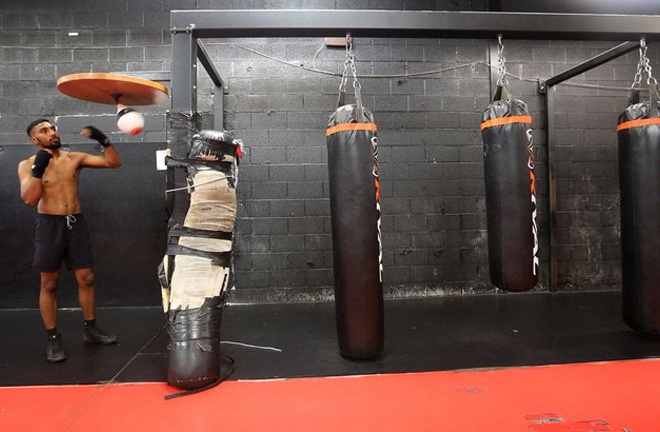 "After performing well in the village, state-wide and national competitions, the same family that started the academy in my village presented me with an opportunity to come to Canada periodically and train with Ryan Grant, my current coach and confidant.
"I would come for periods at a time and realise that the training, expertise and resources in Canada were helping me develop at a faster rate than my training in Punjab, so I tried to come as often as I could in my early 20s.
"When I transitioned to professional and signed with Tyler Buxton at United Promotions, I decided that Canada is where I need to be to elevate my game and get to the next level."
Having boxed exclusively in Canada as a professional, Sukhdeep had appeared to be head-over-heals for his new home.
"Canada is a breath of fresh air. The country is far ahead of the curve in terms of accepting other cultures and I have never felt out-of-place here.
"The boxing scene here has steadily improved during my years boxing here. I routinely get opportunities to train with and spar some fighters that are going to leave a stamp on their division in the near future.
"There is obviously a way to go before our fighters reach the heights of those in USA, Mexico and many other notable nations, but it is a work in true progress." Bhatti told proboxing-fans.com.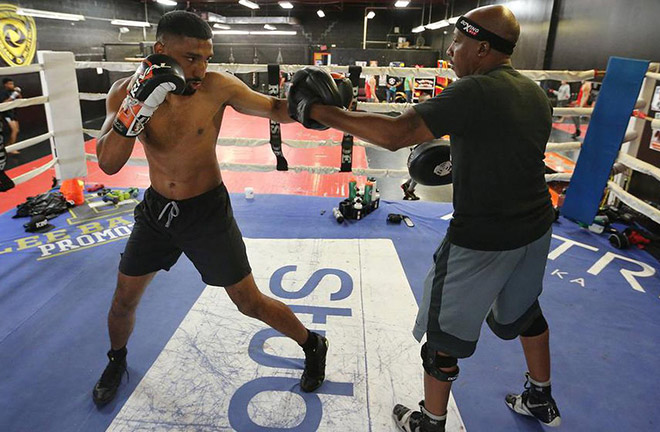 Raised in a land where Cricket plays the dominant role, where did the inspiration come for Sukheep to try his hand at boxing?
"When I was very young, I remember I used to loiter around the Sher-E Punjab Sports Academy grounds.
"I had an on-going dispute with one of the boxers that trained there. I only knew one way of settling scores at the time and that was violently, win or lose.
"However, one of the coaches became privy to my problem with the boxer and he told me the only way I can settle the argument is by boxing in a professional variety. I put on the gloves, I started training everyday and I never looked back."
Most are inspired by the big names of Ali, Hagler, Robinson etc. However, Sukhdeep's lust for boxing came from a more organic place.
"Where I grew up in Punjab, we would hear murmurings about, 'so and so,' but boxing and other sports were far less televised and [even less] talked about than they are in the West.
"There were definitely some fighting styles that I was more attracted to and enjoyed watching the older I got but I do not recall anyone really sticking out to inspire me to box.
"As primitive and chaotic as it sounds, I have always just loved fighting. At first, I was driven by the victory. The older I get however, the more it became about my passion for the art and making a name for my family, my friends, my village and my people."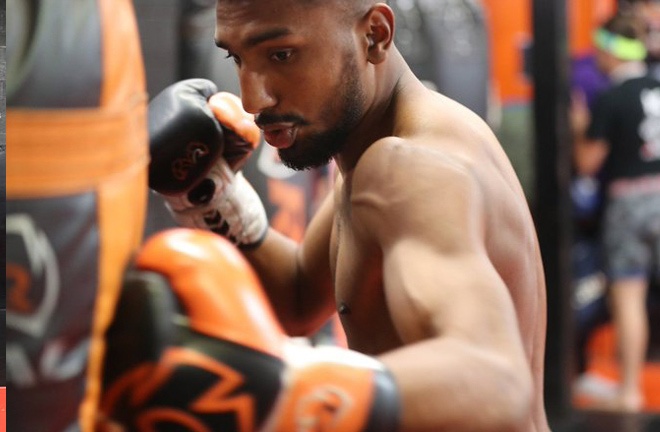 I was curious to get the middleweight's opinion on if India was a possible sleeping giant within boxing with it's passion for sport and sometimes tough conditions.
"It's [boxing] big and it's very competitive for both male and female boxers. The sheer population guarantees that there will always be some very talented fighters.
"The problem is that sports are not a priority and amongst the sports that are given somewhat of a push, combat sports do not make the cut. The raw potential is definitely there.
"For example, in Punjab where agriculture is our livelihood, we come from endless generations of farmers. Therefore, that gene pool is more likely to have a strong build and/or the endurance to overcome the most rigorous activities and climate. However, the resources and the priority fall short of making any good out of the situation.
"The potential is there, in regards to the hunger of the people. But as we know it takes far more then just that, it takes resources! What papers over the cracks [at the moment] are the examples of generosity and love from independent donors. It was the same for me!
"The real question is going to be whether the government puts further finance and encouragement on the health and well being of its people. Hopefully the necessary changes take place."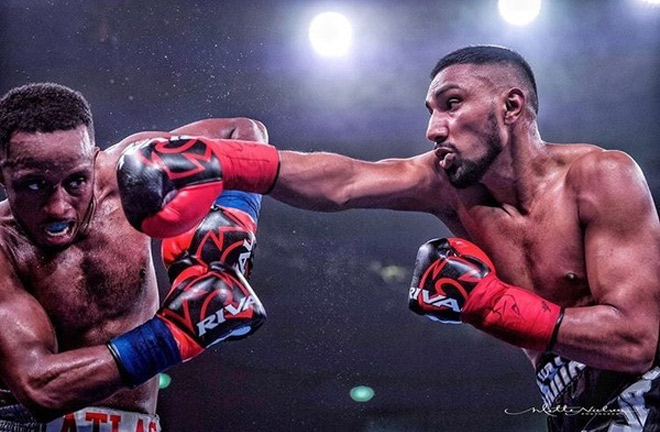 Undefeated and sitting on top of the current Boxrec pound-for-pound rankings in India, where and who is next for Punjab's boxing Prince?
"I am just focused on myself and training every day. I trust Tyler to be my 'who' guy. Of course, I could give you a list of pay-per-view headliners and title holders that I would love to box but it truly is a fight-to-fight basis for me. Tyler just tells me where and when and he knows that I'll be ready.
"Of course, it feels great to be undefeated. I feel privileged to be in this position and have this amazing team of people behind me. As much as my record is unblemished, there are definitely areas that need constant nourishment and improvement.
"In the short term, I want to improve and be the best I can be. In the midterm, I am hungry for more titles and notoriety. I want to leave my mark on boxing! In the long term I want to inspire others to do the same that come from developing parts of the world, where opportunities are bleak to none.
"For me it's first about becoming and soon after it will be about giving back."
By Adam Noble-Forcey
Follow Adam on Twitter @Adam4cSports