"April 6th 2021, I will be two years clean. It is right, even though I'm out of rehab, I'm still recovering. I'm still having dreams and waking up in the middle of the night thinking I've lost a load of money betting."
In the pandemic era boxing with no crowds has become the new norm but for Ted Cheeseman he has endured the biggest fight of his life behind closed doors for a lot longer.
In a brutally honest account of his journey over the last two years, Cheeseman joins James Lupton for this candid interview to reflect on his recovery from addiction.
Cheeseman was 20-years-old when he won his professional debut stopping Gabor Ambrus inside two rounds at the o2 arena on the bill topped by Anthony Joshua vs Gary Cornish.
However, the fight of his life had begun when he was just 17 and Ted was fighting this demon for six years.
"I see some people who talk about mates who are letting it get hold of them and I think, how did I ever live in that bubble for so long?
"From 17 to 23 it was like a lifestyle. It wasn't just a hobby, it was like boxing was a hobby and gambling was my career.
"It's crazy to think about it."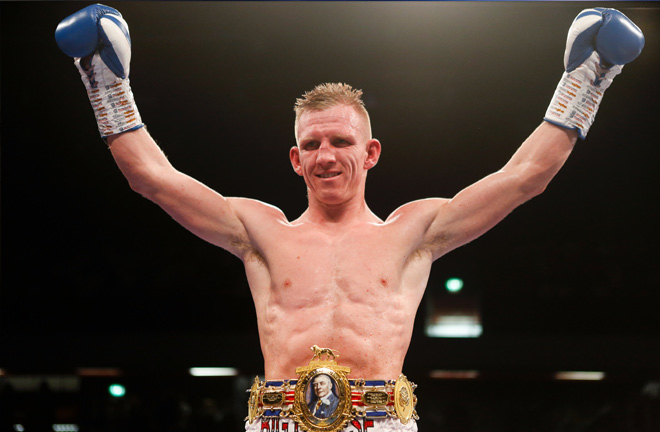 A day in the life of a boxer is very strict, regimental even. A routine embedded into their brains with a tunnel vision for success. For the former British champion, his routine was a very different one as he takes proboxing-fans.com through his previous antics.
"On a Saturday or a Friday I might have been in the bookies until 10 o'clock, proper done my bollocks, and then I'll ring my missus and tell her to get ready, I would take her up Aspers [Casino].
"I'd book her in at the hotel and I would tell her I'll be back up in a couple of hours and I wouldn't get back to the hotel until about 6, 7 in the morning, done another load of money, sitting there with my head in my hands thinking what am I gonna do?
"I was just doing it over and over again. It's crazy. I look back to my 21st birthday and I went to Blackpool with the missus.
"Obviously, you've got the theme parks for in the day and get a bit of food but there was a big casino there and straight away I said, 'lets pop in there,' and straight away I had done everything I had, again."
As the addiction grew and invaded Ted's life his mental health started to decline, negative thoughts followed by morbid ideas crept in and lingered.
"I thought what is my life? What am I actually doing with my life? In the end I got to a point where I didn't want to earn money, because what money I had earned I knew it was going to go on that anyway. It wasn't having the money that was the problem, it was me, I couldn't control the addiction.
"I hated boxing, I even hated life in general. I even got to a point where I thought what's the point in boxing, because what I earn out of boxing I'm only going to gamble it so I might as well be a proper down and out and not earn nothing.
"That's the thoughts I had, it's crazy that I was having those thoughts, some days I was telling myself, what's the point in living, I might as well kill myself."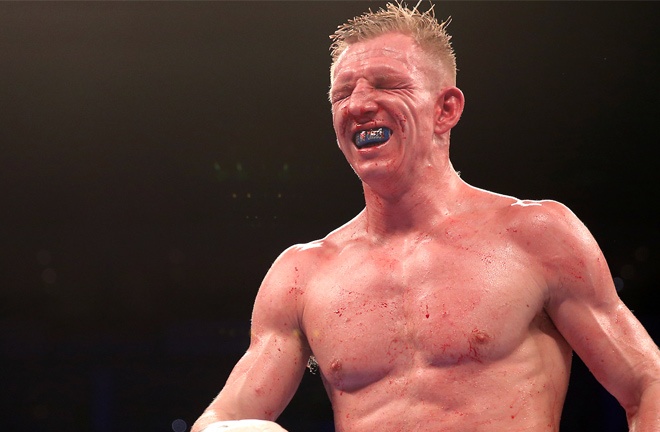 Being an alcoholic or a drug abuser, you show visible signs as an addict but gambling is an addiction you can mask. Only those who witnessed it had an inkling yet nobody could put a stop to it. Only Ted could do that.
"I hit rock bottom. When you have an addiction they say when you hit rock bottom that's when you get help. Until I hit rock bottom, which I did after that [Sergio Garcia] fight, I thought my career could be over now, that's when I decided I needed to get help.
"The night of the fight against Garcia, I knew I had no money left from the fight and I owed [trainer] Tony [Sims] money from the tickets and stuff.
"I thought to myself all I want to do is win the fight so I can get a world title eliminator and then I will get a load of money, that's all I thought about. It became that you don't care about your career you just care about that [money]."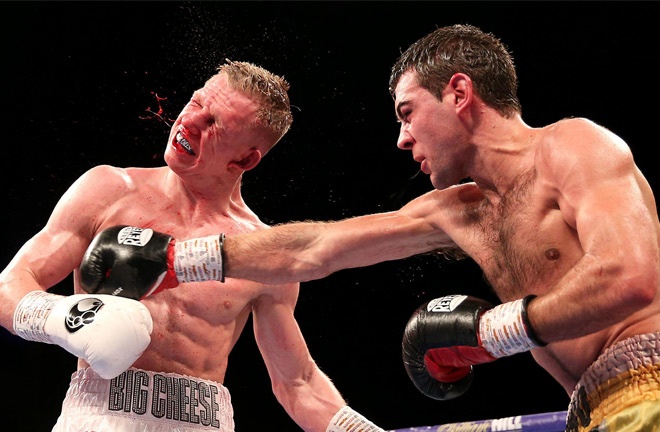 That fateful night in 2019 was the last straw, the 25-year-old had to speak out. The first loss of his professional career was a blessing in disguise.
"If I never spoke out to Tony after the Garcia fight I would've got another fight, sold all my tickets again and spunked all my purse before I had even fought and got beat again, that would've been my career over!
"But, I came out and admitted it. The main thing is admitting you have a problem. People used to say to me, 'why are you doing it, why are you wasting all that money?' I would just say, 'it's my money, I earn it, don't tell me what I can and can't do with my money if I want to spend every penny on gambling I can!' But what do you do when you can't earn no more money? 
"Until you understand addiction you don't know what way to go about it. A lot of people will say to me, 'why are you gambling, you're wasting you're money,' not, 'why are you gambling, you could muck your mental health up, you're mucking you're life up.' everything straight away leads to the finance side not what problems it could cause you."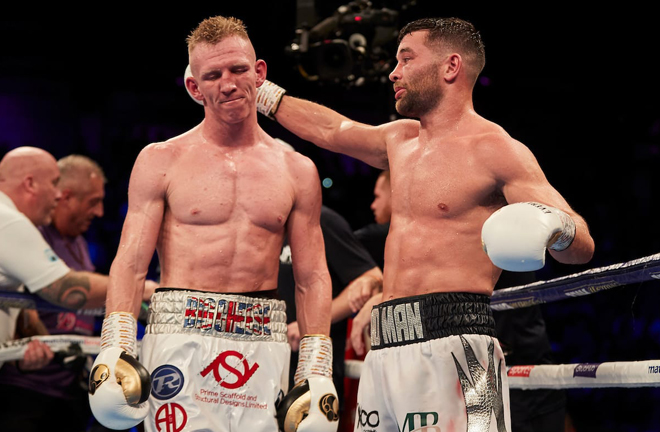 The next step for the super welterweight was rehab. A chance to overcome this battle and win the war.
Now, two years on from his filling out his last betting slip the signs of addiction in others are clear as day to Ted now he understands addiction, which he thanks his time in rehab for.
"I notice it in all aspects now, because when we were in rehab we done the AA meetings, the drug meetings, all meetings because it was a mix of people so you see all aspects of all different addictions and how certain addictions can lead on to other ones.
"It's crazy to see how it damages peoples lives. If you can't get hold of it at the right time it will affect you.
"Now I can control it I think to myself, how did I ever get into that frame of mind?! You see people do it with alcohol, with drugs, with eating, all different kinds of stuff and it's such a bad way to be."
The Bermondsey brawler has a second chance at his boxing career. Now dedicated to the sport, Cheeseman is taking advantage of his obsessive, addictive traits and using them to his benefit.
"The person I was back then compared to the person I am today is totally different, even the fighter I am now, because I actually want to box. 
"Now when I'm in camp it's fully focused on boxing. I have to be in bed a certain time, I have a certain time to take my vitamins, I have to have my food at a certain time and that is an addiction, because I have an addictive personality."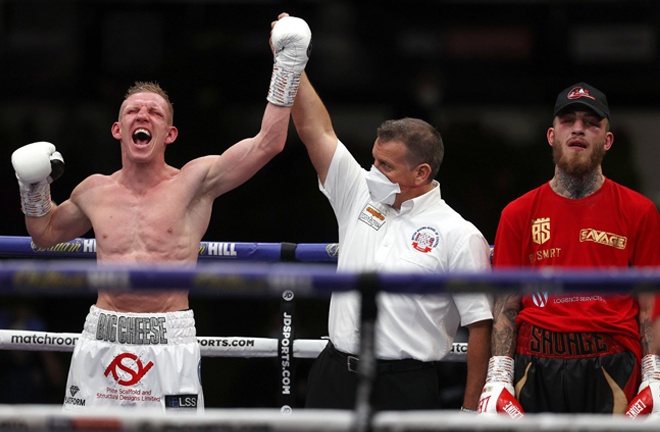 In boxing at the British championship level and above there is some serious money to be made. There is a potential for a relapse for anyone recovering from an addiction.
Going forward money isn't the motive for Ted, success is.
"It's not the financial side that hurts you because you can earn money your whole life in one career or another. It's the mental aspect it has and if it damages what you are trying to achieve. If it damaged my boxing career too much before there was no going back, if I hadn't admitted I had an addiction, I would've been ruined. 
"As much the purse has got to be right, I'm not boxing for the financial side, I'm boxing to get as far as I can. Obviously, you've got to make sure you take the right money for fights, because it is a business but as long as I can live and live a decent life and my family can live a decent life. 
"I want to try and achieve as much as I can. When I started boxing, whilst I was a gambling addict, I didn't care about boxing all I cared about was getting as far as I could as quick as I could and earning as much money as I could."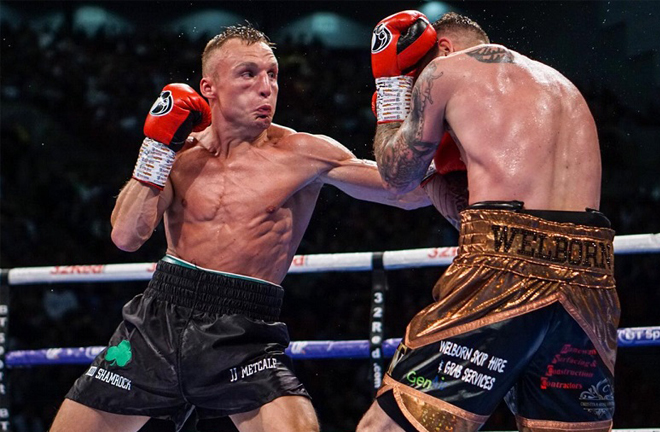 The revival continues on March 6th when Ted challenges for the British title, that he once lost, facing JJ Metcalf on the undercard of Dillian Whyte's rematch against Alexander Povetkin, in a bout which is more than a fight to him.
"It means a lot because it's part of recovery. When I started recovery I lost the belt [in a fight] that I felt I didn't deserve to lose. Now I get the chance [to win it back], it's like I've got a bit of luck now to have been put forward for the fight and the chance to win the belt back.
"I'm glad to be out of that situation and now I'm living a very good life and I'm enjoying my career again."
Redemption for Ted is in full swing as he is in a good place both mentally and physically. Life starts now for Cheeseman.