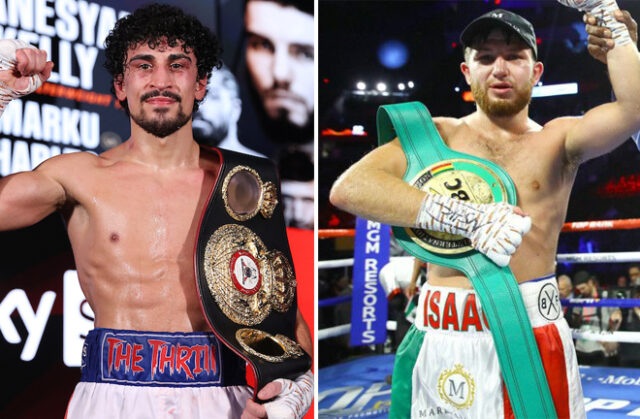 Jordan Gill says a showdown with Isaac Lowe is the only domestic fight he desires and insists he is "levels above" his rival.
Gill successfully defeated Cesar Juarez on Saturday to claim the WBA International Featherweight title by unanimous decision at the SSE Arena.
The 26-year-old is now on course for a spring showdown with WBC International champion, Lowe with promoter Eddie Hearn suggesting it could land on the proposed Anthony Joshua vs Tyson Fury undercard, with a deal close to being finalised.
"I think that's an obvious fight to make," Gill told proboxing-fans.com.
"He's called me out, I've said 'yes, no problem' or given it back to him as well. Let's not forget he called my name in the first place and that's probably the only domestic fight I'm interested in.
"He's obviously above domestic level, he's WBC International champion, he's ranked top 15 in a couple of the governing bodies.
"After my win last night, I picked up the International belt with the WBA so I'll have a top 15 ranking as well, so if we're both top 15 there's no reason why that can't be a world title eliminator, so to have a big domestic rivalry in a big fight is great and he always fights on the Fury undercards, so it's an obvious fight to make on the undercard of Fury and Joshua."
"I think that's a huge fight, it's a huge event, it's probably the biggest fight in British boxing history, so to be a part of it which is looking likely, then it would be an honour."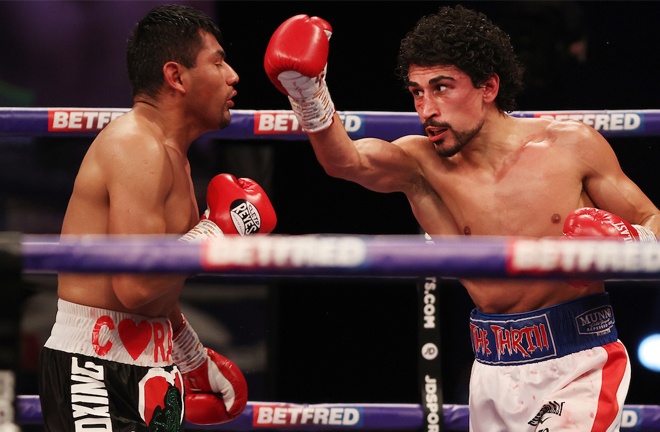 Gill (26-1, 7 KOs) has now won three in succession, following a sole defeat to Mario Enrique Tinoco in May 2019.
Lowe (20-0-3, 6 KOs), who has fought on Tyson Fury's last four undercards and fights on an MTK Global bill in Bolton on March 12, is undefeated, including three draws on his resume, however 'The Thrill' believes he is beyond his compatriot, who holds top 15 rankings in three of the four governing bodies.
Asked how different stylistically, a clash with the 'Westgate Warrior' would be to Juarez, the 26-year-old added: "It depends what Isaac Lowe turns up.
"Sometimes he turns up and just runs, sometimes he turns up and just wants to have a war. I think he'll be boxing on his back foot that fight, I don't think he'll want to mix it with me, but if he does I'll be more than prepared.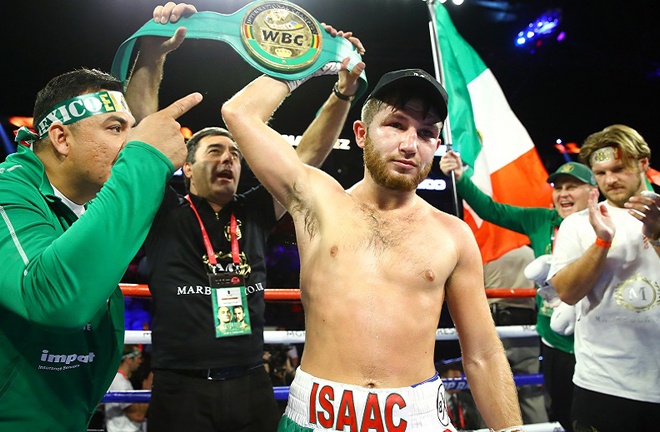 "I think he'll have a lot of fear in him for this fight, because he knows I'm levels above him and he's going to have to box out of his skin to beat me.
Good win last. Night @_JordanGill u reddy to step up with the big boys now don't be backing out what u sed #pussyboy

— Isaac warrior lowe (@isaaclowe6) February 21, 2021
Bet your shit at scrabble 😅 https://t.co/FCtbmBiqF7

— Jordan Gill (@_JordanGill) February 21, 2021
"He'll train his nuts off, he'll be in the best shape possible and we'll probably be seeing the best of Isaac Lowe when he fights me and I look forward to the challenge."
Reflecting on his dominant victory over Juarez, the Chatteris man believes he showed versatility to his game and proved he can compete with the toughest guys in the 126lbs division.
"It's a great learning fight," Gill added.
"In the fact that when you look at the top ten in the division, a lot of these guys are South Americans, they're come forward pressure fighters, they're big punchers, so to go in and get the rounds in and practice a winning formula is invaluable.
"When you go up to world level, you've got to be able to do a bit of everything.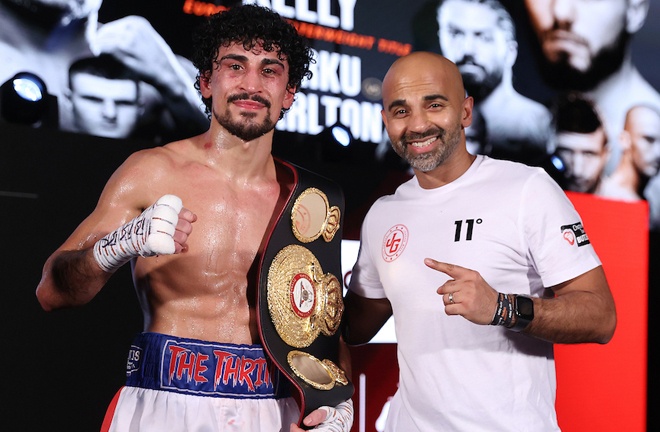 "For me to go up to world level in the next 12-18 months, then I need to be practising a bit of everything in the ring, I think that's what we did.
"Certain points I had to fight, certain points I had to tie up, certain points I had to box at distance, certain points I had to move, give him nothing and certain points I had to dig down, but I know I'm more than capable, I know I've got a lot more elements in my game than I showed last night.
"So, for me to get the win without showing everything, I am pleased, but at the same time I'm looking forward to the next fight and the mistakes I made last night, I'll put into practise and do a better job."
Watch the full interview with Jordan Gill below as he reacts to his victory over Cesar Juarez: