The current active male professional boxers in Bulgaria stands at a meagre total of 63, with the top two sharing the same name and blood.
Former two-time world title challenger Kubrat Pulev sits at number one with his younger brother, Tervel Pulev (15-0, 12 KOs) hot on his heels in second place.
The undefeated cruiserweight spoke exclusively to proboxing-fans.com as he touched down in Dar-Es-Salaam ahead of his first fight in over a year against Vikapita Meroro (29-9).
"We have come to Tanzania because we have the COVID-19 problem in Bulgaria. We have been trying to organise an event for nearly a year, but everything is closed.
"So we accepted this invitation to come here, it feels good to be fighting again.
"I'm expecting a tough fight, my opponent is experienced and he knows many things about the game. It will be tough to give him something that will surprise him because he has seen it all.
"We have come from Europe to his home which will also make things difficult for me."
Well beyond detached from his impending 16th professional contest, Tervel's boxing career had already been mapped out alongside his older brother, Kubrat, in his native Sofia.
"My father was a boxer, and then when I was born he had already decided that he wanted to turn me and my brother into great fighters. Then he started to teach us all the basics, step-by-step from a very young age. 
"From there we were competing in the national championship's, we went on to fight in European and worldwide competitions, and here we are today as two professionals."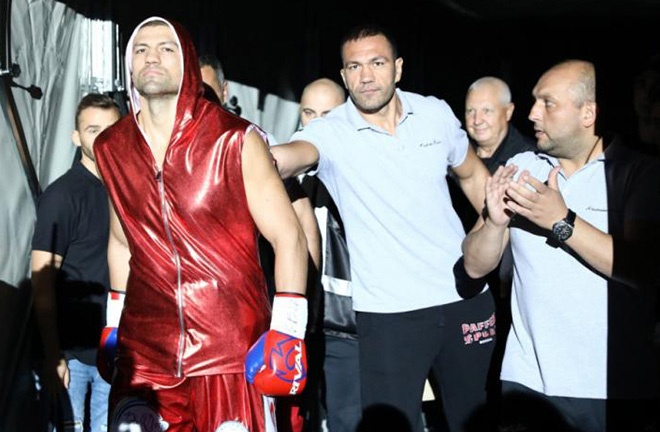 Tervel continued to discuss how training alongside his brother had both positive and negative effects when I asked, how was his relationship with the slightly older Pulev?
"Our relationship? Well it depends, sometimes when we were kids we would fight each other just like most brothers do. Now we are obviously grown men and don't really have that issue any more.
"We are very supportive towards each other. I am behind him and he is behind me, so everything is perfect. Whenever I need any help, I will call him. He will call me if he needs any help. 
"Sometimes we have little problems and small disagreements, but this is normal. He is my brother and has my full support."
Football ranks as the most popular sport in Bulgaria. However, the Pulev effect appears to be having a lasting impression on the Balkan nation.
"Boxing is not the most popular sport in Bulgaria, but it is still a famous sport there. In recent times you have seen it grow in the shadow of what my brother and me have achieved, it is definitely getting bigger. 
"You see more kids in the gym's in recent years and things like that, more people getting involved in boxing."
In between the childhood in Sofia and his 16th professional contest, Tervel achieved great things during his amateur career winning two silver medals and one bronze at the European Championships, whilst also claiming the bronze medal at the 2012 London Olympic Games.
"I was very proud to win an Olympic medal. The Olympic Games in my opinion is the greatest sporting event in the world." The 38-year-old continued. 
"In professional boxing we have four or five big belts, even with the WBC you can be a world champion and you have another champion in the same organisation. 
"In the Olympics you can only have one gold medal, for me the Olympics is a greater achievement because you only have one shot at it. Winning an Olympic medal is much tougher than winning one of the world championships."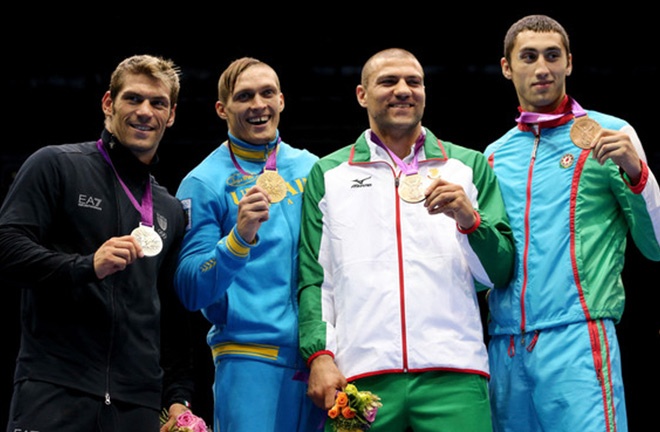 Tervel's professional boxing career came in 2016 after a distinguished amateur career. The Bulgarian has plied his trade in Germany, Austria, USA, his native Bulgaria and soon Africa.
"It is very interesting for me to fight in different places and go to different destinations. Everywhere you go you can see a lot of differences. 
"You get certain types of fighting styles in each country you go to, the fans are different, the officials act different, nothing is the same when you go to the different places. I enjoy taking it all in.
"We are sat here now in Tanzania and it is very different from home actually, nobody is wearing masks and there are no restrictions, which is better than in Europe right now."
Tervel Pulev sits at #9 in the WBA and the #13 in the cruiserweight rankings, but how far does he believe he can go in the division?
"Well, I am a natural cruiserweight and I won't be moving up or down in weight. I'm expecting to climb up the rankings and find one of these big fights. There are some great fighters in the division!
"[Yuniel] Dorticos is very good, the WBA champion also, Arsen Goulamirian is a nice warrior. And obviously Mairis Briedis is a great fighter too. There are about five fighters who are really dangerous."
By Adam Noble-Forcey
Follow Adam on Twitter: @Adam4cSports