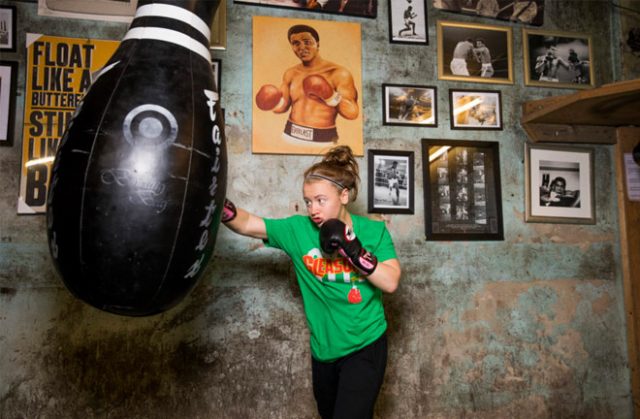 Glasgow has reared some fearsome punchers over the years from Benny Lynch to Jim Watt and Gary Jacobs to Willie Limond, but never a female fighter. Until now.
Cassidy Todd was told, "this isn't for girls," when she walked through the doors of a Glaswegian gym at the age of 14, however, she was determined to learn how to box so she stayed and returned again for the next session.
"I lived in Govanhill in Glasgow, I knew there was a wee gym in the area. It was just me, myself, I knew the gym was there and I just wanted to try it.
"I just went down and I've loved it ever since, I've been hooked ever since. [I've] no family background in boxing I just wanted to do it, I went and I loved it.
"It was pure random, this is something I always think about, why would a 14-year-old girl want to take up boxing it's just so random.
"It always makes me think surely there's a bigger reason for that.
"Honestly, I never watched boxing I just knew the gym was there and I wanted to try it." Cassidy revealed to proboxing-fans.com.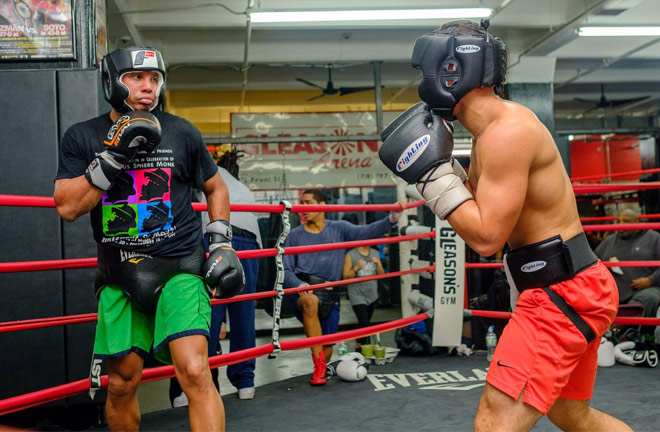 Cassidy's journey started in Glasgow but it took off in New York, America.
The 22-year-old went to The Big Apple on a weeks holiday and, like many boxing fans, she had to check out the famous Gleasons Gym where she had purchased a training session whilst she was there.
"I was just there on holiday and I had booked to do one session at Gleasons just because it's world famous so I wanted to do that.
"After just five minutes on the pads with the guy I was training with, Don Saxby it was, he was really impressed with me he was like, 'wow, you're really good. Especially for your age you've got so much potential.'
"I'd done a really good session with him and everybody was watching me and he asked if I wanted to come back tomorrow and I had no intentions of training every single day when I was there but of course if he was asking me I will.
"I ended up training everyday of my holiday." Todd told proboxing-fans.com.
As the holiday neared its end Cassidy was asked if she would relocate to New York, train at the gym and they would provide accommodation.
It was an offer Todd simply could not refuse.
Check out the full interview below where Cassidy reveals the world class sparring she got in New York, the pride she has at being the first female boxer from Glasgow and training with her step-dad, former Commonwealth champion, Craig Docherty: