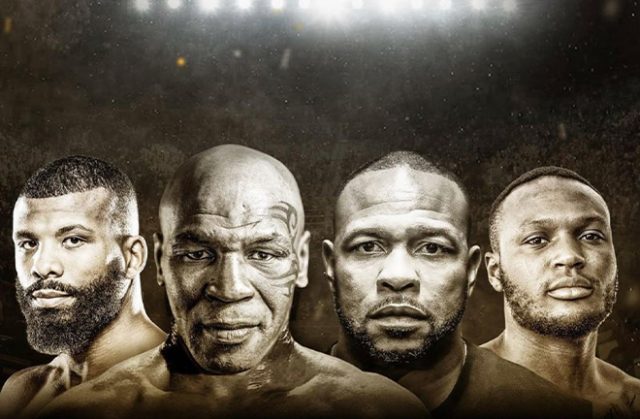 British boxing is at an all time high with the Heavyweight division having been conquered by Brits, along with another four other World Champions, Luke Campbell and Lawrence Okolie both seemingly will be fighting for World Titles before the year is out.
Just below the World Title scene Britain boasts the likes of Joshua Buatsi, Anthony Yarde, Kid Galahad, Callum Johnson and Charlie Edwards to name a handful.
Then there are the prospects; Dennis McCann, Daniel Dubois, Lee McGregor plus many more.
However, there is one name flying under the radar in Britain, as he is quietly learning his trade over in Las Vegas, Viddal Riley has been given the biggest platforms in world boxing and another awaits for his fifth professional bout.
As an amateur Riley boxed for Repton Boxing Club and then West Ham Boxing Club where his talents saw him achieve numerous accolades and even becoming England captain.
"I was born in Hackney, East London, I lived there until I was eight. During that time I started boxing for the Repton boxing club. I moved to Tottenham when I was eight and I've lived there ever since and during that time I moved to West Ham where I spent eleven years.
"I won eight national titles, European silver medal, I was a youth Olympian, England captain so I had a very decorated amateur career. I was aiming for Tokyo 2020 but things changed.
"I do remember the second time [I ever went to the gym] because it was the first time I sparred. I remember walking in the gym, they said, 'you're going to spar today.'
"My dad said to me, 'whatever you do, don't let them make you a victim of the gym so make sure you go in there and you dominate.'
"They put me in with this kid called, Henry, I'll never forget. I literally pummeled him and I thought, 'this boxing thing is not too bad!'
"My dad used to box, he didn't force me to do it, but it was just one of those things where because he used to box [and] I kind of took to it [too]. He said, 'you got a talent for it you can be good at it' and I kept going from that day."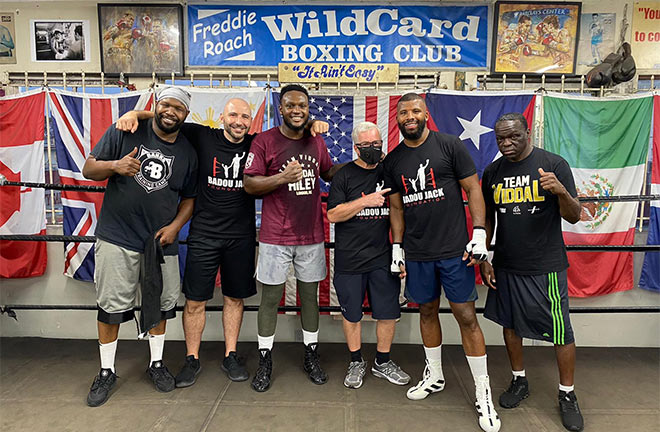 Riley made his professional debut in November 2018 proceeding to stop his first two opponents, Julio Manuel Gonzalez and Mitchell Spangler, inside a round with the latter appearing on the undercard of Manny Pacquiao vs Adrian Broner at the MGM Grand in Las Vegas.
"Being in Vegas, as a kid you watch stars perform and fight in the MGM Grand. When they said to me, 'it's your time to fight in the MGM Grand on the undercard of Manny Pacquiao [vs Adrien Broner]', it was a surreal feeling.
"I don't ever get carried away with things but at that moment it was hard to stay calm about it.
"You've got a legend of the sport, Manny Pacquiao, on the same card. It was an amazing moment and to get a knockout inside 33 seconds, it was actually the only knockout of the card, it was amazing it really was.
"It's crazy, [from] stepping on the scales, just being a part of the whole experience was amazing. There were only six people in the crowd but in my mind, there were 20,000.
"Just knowing that legendary fighters have walked that same path, and fighters that are great didn't get that opportunity in their second fight so you really have to put it into context, be grateful, be thankful but it was a great experience, man."
Viddal signed for Mayweather Promotions and spend's camp at the Mayweather Gym in 'Sin City' being trained by Jeff Mayweather. Now in camp for his fifth fight the stage is bigger than ever.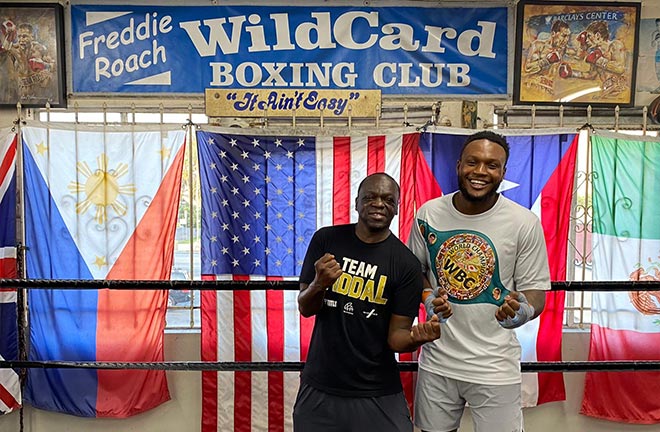 Riley now finds himself on the undercard of the highly anticipated exhibition bout between 'Iron' Mike Tyson and Roy Jones Jr which takes place in Las Vegas in November.
"It came out of nowhere. My manager Amer Abdallah has connections with the Tyson team and his promotions Legends Only and he managed to negotiate a way for me and Badou to be on the show as he manages both of us.
"It's a great opportunity. I expected to have another fight this year but I didn't expect it to be on this level so a very pleasant surprise. It's something else to add to my list of achievements so far."
The show will be broadcast on streaming site Triller and will also feature fellow YouTuber Jake Paul facing NBA star Nate Robinson and fellow professional fighter Badou Jack, who was originally due to face UFC legend Tito Ortiz in an exhibition himself.
"Starting with me, it's a good fight. He's not known as the best boxer ever but at the end of the day he was in the UFC so he's a fighter, he's tough and you know he can take more than punches because he's programmed to.
"We don't take no one for granted. It's going to be a great fight, this is actually going to be competed at Heavyweight. The weight limit will be 95kg so barely Heavyweight but still over the Cruiserweight limit.
"I won't be using that to my advantage. I will still come in at the weight I perform best at.
"I believe I will get the finish. I improve after every fight, I learn more after every fight and I feel like I'll be able to work him out.
"I've got two extra rounds as it's my first six-rounder. For someone like me that's perfect I'm not one to rush, I like to work everything out, the dangers, and then proceed."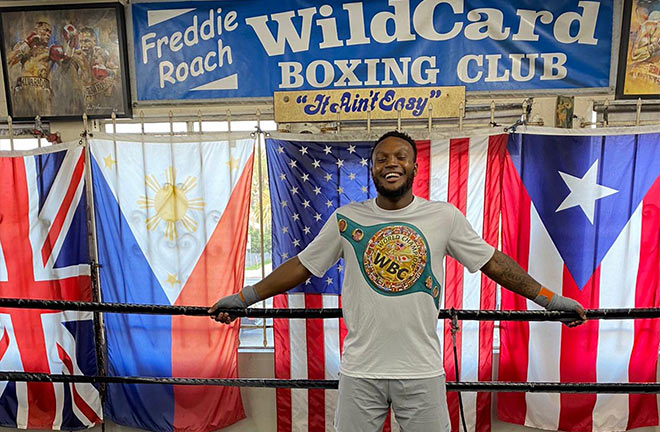 Badou Jack, whom Viddal shares a manager with, will be facing an undefeated Blake McKernan who will enter the ring with a winning record of 13-0 stopping six of his previous opponents.
"Badou finally gets a break, I think he's fought eight World Champions in a row. It's good for him to have a fight where it's not deemed as dangerous as his usual opponents.
"Also, he is donating his winnings to his charity, The Badou Jack Foundation, So it's a good opportunity to promote his charity."
Jake Paul has previously stepped in the ring with fellow YouTuber novice boxers and next up it will be, former Chicago Bulls point guard, Nate Robinson.
"Nate [Robinson] and Jake [Paul], I feel is a big mismatch. I don't have a problem with the YouTubers fighting but one thing I do want to see is a competitive fight.
"KSI and Logan [Paul] were both huge fights because they were both at a similar level so it made for a good match up."
In the main event, an exhibition between two of the greatest fighters in boxing history, Roy Jones Jr takes on Mike Tyson, who has spent some time with Viddal this camp.
"The main event, Roy Jones vs Mike Tyson. It's a fight I never thought I'd see.
"I know Roy Jones did call out Mike Tyson back in the day 2003/2004 when he beat John Ruiz and Tyson was on the decline and fighting Danny Williams, Kevin McBride that sort of era of his career.
"It's been a long time coming for them, I guess, they would say. There's two legends, two great guys. Honestly, I just want them to be safe.
"Roy we know did suffer knockout defeats at the end of his career and Tyson we know goes in to kill you so with that combination I just hope both guys come out safe."
The 23-year-old Cruiserweight has spent the last few weeks in America and has soaked up knowledge from being around 'The Baddest Man on The Planet' taking away invaluable advice which will stay with him throughout his career and beyond.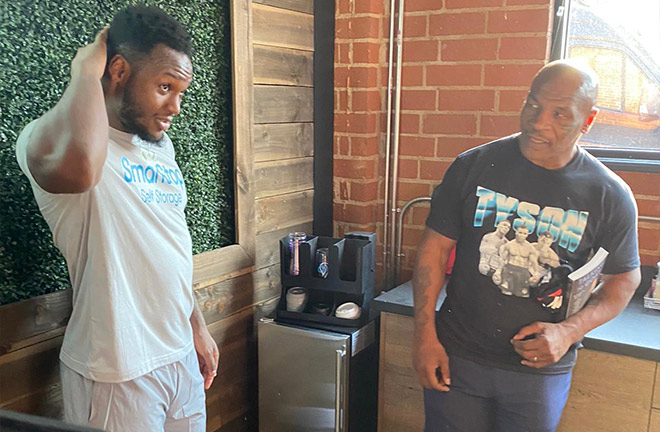 "It's a great experience. For me there's stuff you do as obligations and then there's times when you have genuine conversations and that's when it really hits home.
"I played a joke on him saying, 'I'm running behind because I'm not World Champion yet and I'm already 23.'
"He gave me a nice speech and life lesson to really focus on my path and don't try to be like anyone else. He said that he spent a lot of time trying to be like other people and got himself in a lot of trouble.
"It was good to have those sorts of conversations with someone who you know, not only in the ring but outside of it too, that has been through a world of experiences that most of us couldn't handle.
"Mike said to me, 'don't always think the grass is greener on the other side because that grass still has to get cut.'
"When you think about it, it's true. It's little things like that and now I can always say, 'one thing Mike Tyson told me once was…' It's a life lesson and hopefully we'll have more than one conversation in the near future."
Assuming the world is back to some normality next year, Mayweather Promotions are planning on bringing Viddal to the UK for his first fight at home on the undercard to a Gervonta Davis bout in 2021.