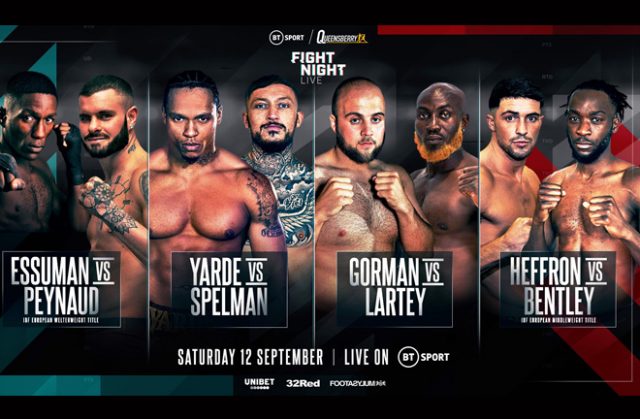 Anthony Yarde will face Dec Spelman and Denzel Bentley clashes with Mark Heffron on September 12 on BT Sport.
Former Light-Heavyweight world title challenger, Yarde was scheduled to face Lyndon Arthur on April 11 prior to the COVID-19 pandemic and now tackles Spelman, who was beaten by Arthur on a unanimous decision on July 31.
Yarde (19-1, 18 KOs) has had just one fight since his devastating loss to Sergey Kovalev last August, with a second round stoppage win over Diego Jair Ramirez in Spain in February and is set to face Arthur with victory.
The 29-year-old, who was critical of his rival's victory over 'Kid Nytro,' insists he will put on an explosive display.
"The people want explosive action and knockouts so I will not be hiding behind my jab and sending everyone to sleep," said the Ilford man.
"This will be all about me reminding people that I am the force of the division and I am heading right back to the top where I intend to dominate and reign for a long time to come.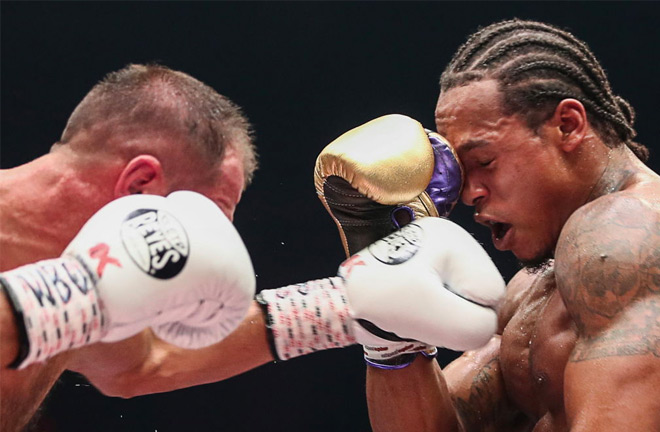 "I respect Dec Spelman as a fighter but this is the chance for me to show everyone what they can expect when I get to share a ring with Lyndon Arthur."
Former English Light-Heavyweight champion, Spelman (16-4, 8 KOs) will have had just a six-week break since his fight with Arthur, but believes Yarde's style is more suited to him.
"If Yarde comes to fight then so much the better for me," Spelman said.
"Lyndon made our fight a technical affair that I was disappointed I couldn't really get to grips with, so if Yarde wants some action then bring it on.
"I will actually be his first test at domestic level so we will see how he looks on the night."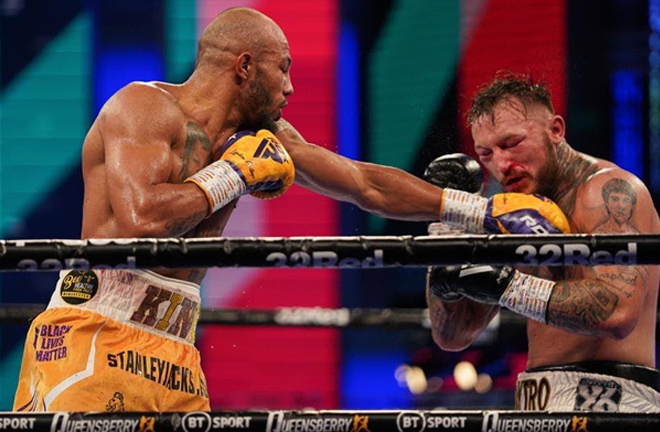 Elsewhere on the card, Unbeaten Middleweight Denzel Bentley meets Mark Heffron in an eagerly anticipated clash for the vacant IBF European title.
Former British title challenger, Heffron (13-0, 11 KOs) has just one defeat to Liam Williams in 2018, whilst Bentley (25-1, 19 KOs) fights for his first title after forcing Mick Hall to retire following six rounds in July.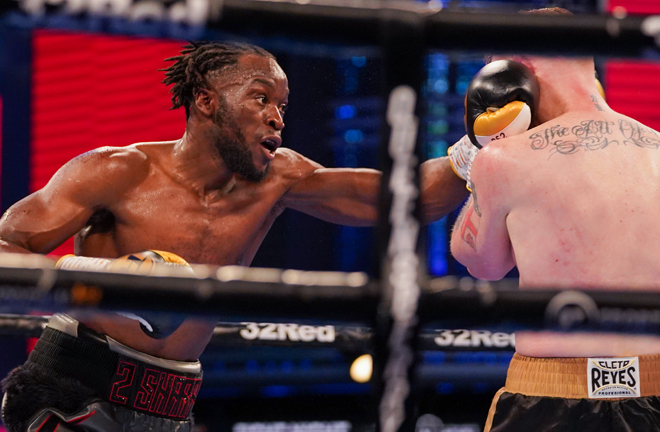 Heavyweight Nathan Gorman makes his long-awaited return after almost 14 months against Ghanian Richard Lartey.
The pair have both been out of there ring since losing to Dubois with Lartey (14-2, 11 KOs) losing in four rounds, whilst Gorman (16-1, 11 KOs), who was scheduled to fight in Glasgow on May 2, was beaten in five rounds, as 'Dynamite' claimed the vacant British title.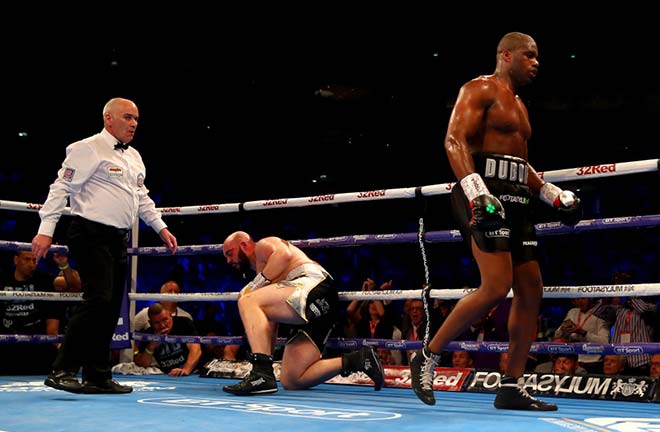 English Welterweight titlist Ekow Essuman (13-0, 5 KOs) makes his Queensberry debut against former Conor Benn foe Cedrick Peynaud (8-7-3, 4 KOs), in a rescheduled bout for the IBF European title.
'The Engine' was set to tackle the Frenchman on the undercard of Joe Joyce's win over Michael Wallisch, but was denied his opportunity with 34-year-old pulling out with an ankle injury.
Unbeaten Featherweight Amin Jahanzeb (7-0, 2 KOs) also makes his Frank Warren debut after inking a promotional deal in May, Yarde's stablemate, Lightweight Mohammed Bilal Ali (4-0, 1 KO) returns, whilst Tyson Fury's cousin Joshua Frankham makes his professional bow.
"This is a card with the potential to deliver for the fans watching on BT Sport in a big way," said Frank Warren.
"Boxing is a game of ego's and Anthony is keen to show the world that he can go one better than Lyndon and blast Spelman out early.
"Spelman is not an easy fight for anyone, but if Anthony comes through we'll be on course for Yarde vs Arthur later this year hopefully."
"I am delighted to be bringing Anthony back because he needs a competitive fight before his big domestic showdown against Lyndon Arthur and he will be determined to do a better job on Dec Spelman than his rival. He has put the onus on himself to find an explosive performance after complaining about Lyndon's fight with Dec being boring!
"I still firmly believe Anthony is a world-level elite operator and he will prove as much given time but, for now, he needs to keep busy and remind the public of what he is all about."