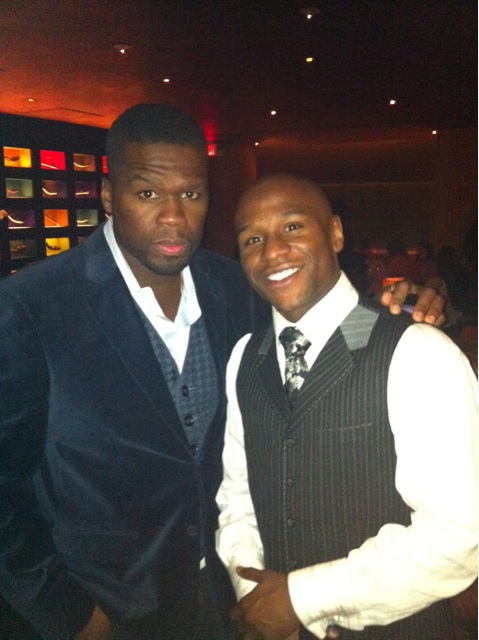 Mayweather Released from Jail Today
Floyd Mayweather was released from jail today, getting a midnight release from prison on Friday, August 3rd, almost a month early from his scheduled 87-day jail sentence.
Mayweather was met by family members and friends, prominent amongst those being 50 Cent. Of course, that big news lately has been the formation of TMT Promotions and the fighters being signed by that outfit, and that will be one of the most anticipated topics for Mayweather to speak on, once he's ready.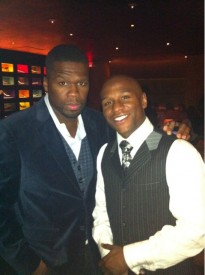 As he was released from jail, he didn't have any comments or speak to any media members. He just greeted his family and drove off in his Bentley.
The other thing that everybody will want to know is when and who Mayweather is fighting next. The landscape has changed in the past two months with Mayweather in jail, most notably with Manny Pacquiao controversially losing to Timothy Bradley. Robert Guerrero just secured a big welterweight win and holds the interim version of Mayweather's WBC strap, and much more.
Hopefully Mayweather will speak out on his opponent and next fight date, as well as TMT Promotions, in short order. We'll certainly all be eager to hear his thoughts, including whether or not he comes out of jail a changed man. More humble? More respectful? Less "Money" and more Floyd? Who knows.
But for now, he's back with The Money Team, fiancé Ms. Jackson and buddy 50 Cent, instead of being isolated from the 3,000 plus members of the jail community. He's back in his mansion with all of his cars, money and toys, instead of his tiny jail cell where he complained he didn't even have room to exercise.
Mayweather is back, and at a month ahead of schedule too, so he has plenty of time to get down to business.