Northern Irish boxer, Carl Frampton, has parted ways with manager Barry McGuigan and Cyclone Promotions, to pursue his career on his own two feet.
Frampton, 30, was meant to take on Mexican, Andres Gutierrez, on 29th July 2017 in his hometown of Belfast, but the bout was cancelled due to Gutierrez apparently falling in the shower and being concussed.
Rumours of Frampton resigning from Director of Cyclone Promotions were circulating days after the cancelled homecoming fight and that the Barry McGuigan and Carl Frampton's relationship was not as solid as thought to have been.
Frampton released a statement in regards to the split with McGuigan and Cyclone Promotions.
"I can confirm that I have parted company with Barry McGuigan and Cyclone Promotions.
"I would like to thank Barry, the McGuigan family and Cyclone Promotions for our time together.
"Having taken time to consider my future and discusses it with those closest to me, I am confident that now is the right time to move forward and take my career into my own hands.
"I still believe that I'm the best featherweight in the world and I promise my fans that I am continuing with my efforts to get my homecoming fight rescheduled in the very near future."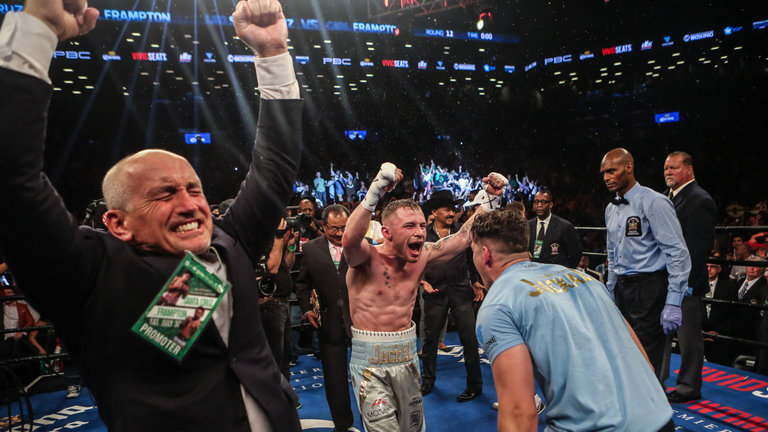 Good luck to Carl Frampton on his future endeavours.
What are your thoughts on the split? A good or bad decision?