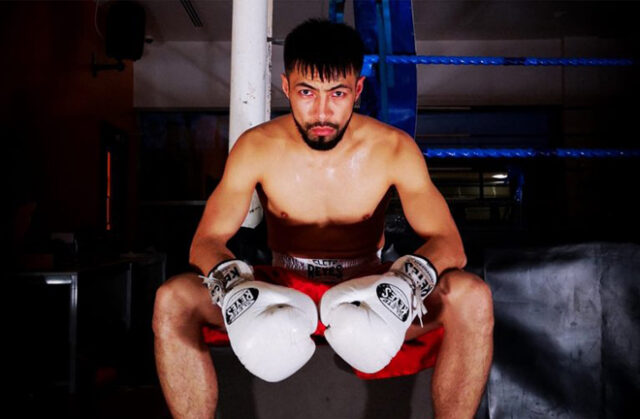 Kaisy Khademi has been on a rollercoaster journey and as he looks to one day achieve his dream of becoming a world champion, he has already fought the toughest battles he's likely to ever face.
Khademi (8-0, 2 KOs) defends his WBO European Super Flyweight title, whilst the vacant IBF European crown is on the line at the Copper Box Arena on Saturday when he faces Ijaz Ahmed, live on BT Sport, which has now become the main event after Lyon Woodstock tested positive for Covid-19 on Thursday, ahead of his fight with Anthony Cacace.
Khademi is now settled in London and focused on rising up the ranks, however this is a far cry from a distressing, yet fascinating childhood, which saw the now 26-year-old embark on a four-year total journey to the UK, in order to escape the Taliban.
Born in Kabul, Khademi was residing in the region during the Taliban's reign and outbreak of the War in Afghanistan, a situation he remembers vividly.
"The war had just started, it was a very bad time to grow up there," Khademi told proboxing-fans.com in November.
"So, I was four years old and our family wasn't safe at all. The war was crazy, everyone was getting shot up, everyone was getting killed, people were getting dragged out from their houses, being shot up.
View this post on Instagram
"At that time it was a very bad time and the only thing we had to do was flee the country."
After spending two years in Pakistan, Khademi, six-years-old at the time left with up to 30 members of his family, heading to the UK for a safer life.
This would not be a routine trip, however and rather a journey littered with obstacles and challenges, very few are faced with in their lifetimes.
"We were going though jungles at night, we were hiding from the police, I was in a shed for like a day and then moved to another place for like another day.
"Everyday we were moving from houses to houses and getting closer to borders and closer to borders.
"When I was walking in the jungle, there was a time where my leg got stuck in the mud and my shoe was gone and I was walking on bear foot and I had a full cut on my feet.
"I was young, but there were times where I was in a lot of pain, but mainly it was like an adventure. When I look back at it, it feels like an adventure, because I didn't have no responsibilities, I was young, I was a kid.
"The main pressure and responsibly was on the elders, because they would have paid for the consequence if anything had happened, they didn't want to get caught.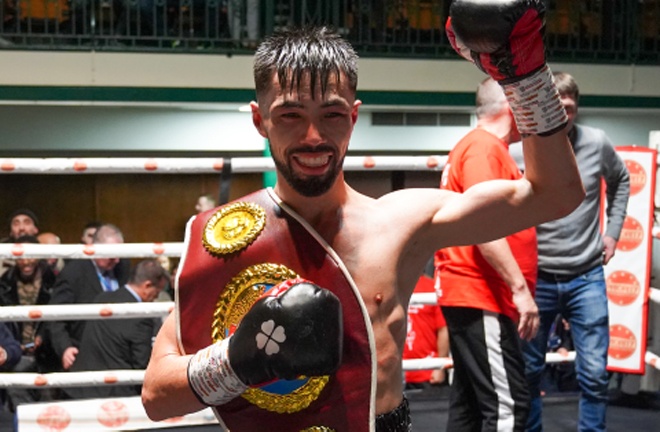 "Now I know if I was this age there, there would have been a lot more responsibility with me, it would have been a lot more harder, I would have been in a lot more fear of getting caught.
"There was a point where we split up into three groups, we all got lost and when we got to Germany, we all met up in the same camp, we ended up being in the same camp."
Despite his troubled background, Khademi has an admirable outlook on the path that has led him to the position he's now in and is using this as motivation to achieve his ambitions in boxing.
View this post on Instagram
"I'm very grateful, I know how hard [I've worked] I've took the route to get here, now I want to use it positively and make something out of myself.
"I'm wiser now, I can connect it more with that journey. As an amateur, I never took the boxing too seriously, it was just like a fun thing to keep me out of trouble.
"I never thought I was going to get this far. I've got a lot of people back home routing for me, my whole family routing for me now, so I feel like I've got a responsibility to finish this journey off like the way we started our journey off from Pakistan to get to the UK.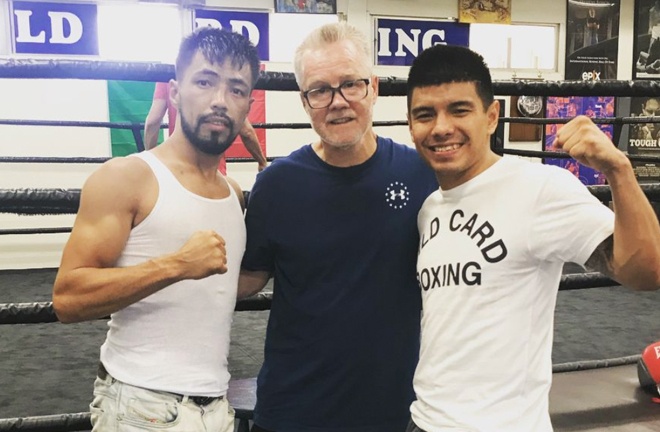 "It was a long journey, we could have given up in many places, because we didn't have money, we were lost, hungry, we could have given up at any time and given ourselves to the government and say, 'listen, send us back,' they would probably lock us up for a couple of months and send us back.
"But we never lost hope and we kept heading towards that dream to get here and I'm using that same mindset, to get to the world title and that's the mindset I'm using to hopefully get there."
View this post on Instagram
Saturday night provides Khademi with another opportunity to keep on that path when he clashes with Ijaz Ahmed in East London.
The pair were set to meet in November, but Khademi tested positive for Covid-19, shortly after this interview was conducted.
The 26-year-old is rated as the fourth best Super Flyweight in Britain, according to Boxrec.com, with his opponent ranked at five and Khademi, who signed with Frank Warren's Queensberry Promotions in June, believes the fight could end inside the scheduled ten round distance.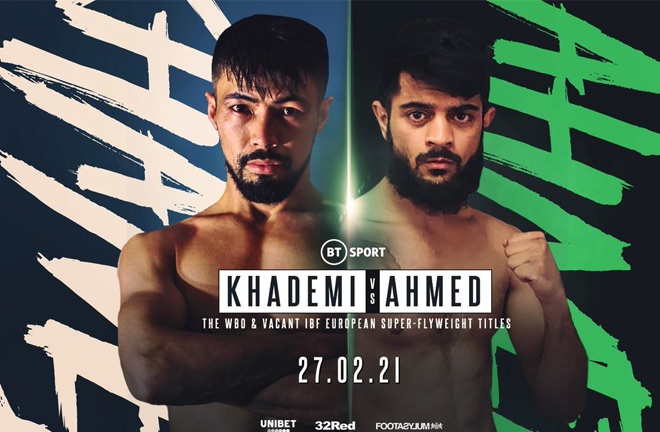 "People will see the strength part of me.
"They'll see a lot of movement, a lot of slipping and will see a lot skills and it's going to be a cracking fight and maybe [you'll] see a knockout.
"So, tune in and watch it, it's going to be an entertaining fight, because I know he's coming to bring a war and I'm there to bring my own war.
"He's probably judging me based on my last few fights and my last few fights I've been boxing with a very bad right hand and that's why I've been on the back foot.
"But this time people will see what my right hand is all about and I need to make a statement."
Khademi vs Ahmed is live on Saturday 27th February, 7.30pm on BT Sport 1