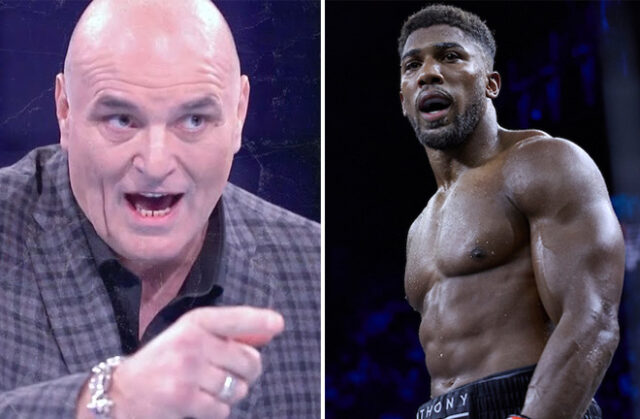 John Fury says Anthony Joshua should retire from boxing after a proposed fight between him and Tyson Fury fell apart.
Fury and Joshua had been negotiating for weeks to meet in an all-British heavyweight world title fight on December 3 in Cardiff.
After agreeing to terms on a 60-40 split in favour of WBC heavyweight world champion, Fury, talks broke down last week, with both sides providing different versions as to why a long-awaited showdown will not be happening.
Derek Chisora is now reportedly the frontrunner to fight 'The Gypsy King' in what would be a trilogy bout between the pair, with Fury having won both fights comfortably in 2011 and 2014 respectively.
John Fury, father of Tyson, blamed Joshua's promoter, Eddie Hearn last week for stopping "the biggest fight in British history" and the 58-year-old has urged 'AJ' to hang up his gloves in a scathing rant.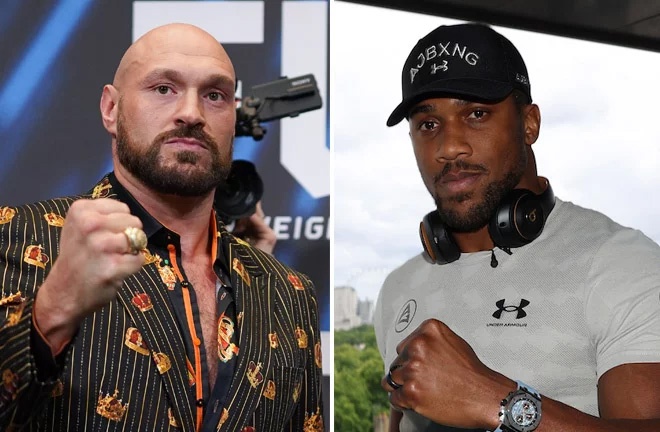 "They've got no minerals my friend," John told Seconds Out.
"They're not fighting men. That's why Derek Chisora has had to take up the mantle for him.
"Derek Chisora has took up the mantle and good luck to Derek Chisora. Well done mate.
"But Joshua, retire if I were you mate. Forget about it. You're looking for a bit of an easy victory from somebody, a couple of them expecting a title shot.
"Tyson won't give you a title shot mate, because you've not earned it.
"I'd rather see Tyson chuck the belts in the river than give Deontay Wilder another shot and Joshua, because none of them are worthy of it.
"He doesn't need the money. He's won everything. If they're not proper fighting men, let them get on. Jog on my friend." 
Joshua's promoter, Eddie Hearn told Pro Boxing Fans last Monday that Fury's constant deadlines on Instagram coupled with Derek Chisora being offered the opportunity of a trilogy with 'The Gypsy King' contributed to the fight failing to materialise.
George Warren, son of Fury's UK promoter Frank Warren, who had been negotiating with Hearn claimed there was a "lack of ambition" from Joshua's team to continue talks.
Fury ended his brief retirement after halting Dillian Whyte at Wembley in April and insists there are up to five opponents who could face him in a voluntary defence of his title, likely to be staged at the Principality Stadium.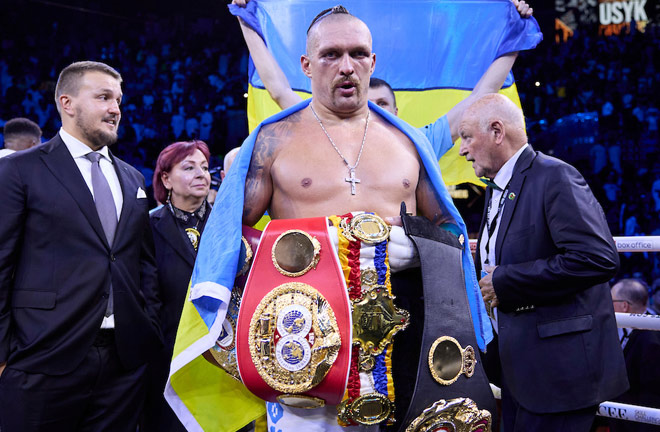 The 34-year-old was eyeing an undisputed heavyweight title showdown against unified WBA 'super', WBO and IBF titlist, Oleksandr Usyk but the Ukrainian insisted he needed more time to recover following his victory over Anthony Joshua in their rematch in August.
Chisora was beaten by Usyk on a unanimous decision in October 2020, but Fury insists the Brit's admirable performance makes him just as tough a test as Usyk.
"Chisora would be a good opponent for me," Fury told Seconds Out.
View this post on Instagram
"Because I'd be the first heavyweight champion in history to compete two trilogies.
"In my opinion Chisora at least got a draw with Usyk, so I see Chisora every bit as dangerous as Usyk.
"If it is Chisora, he's no pushover. If you're not on your A game, Derek will beat you to f***."