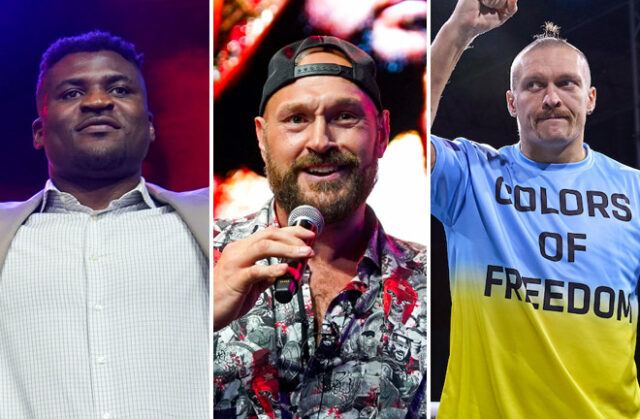 Tyson Fury insists he will not adopt a safety first approach Francis Ngannou on Saturday, despite the prospect of an undisputed heavyweight title showdown with Oleksandr Usyk looming with victory.
WBC heavyweight champion, Fury has signed to face unified heavyweight titlist, Usyk providing he overcomes Ngannou and leaves with no injuries or cuts in Saudi Arabia, live on BT Sport Box Office.
'The Gypsy King', who heads into Saturday's showdown as an overwhelming favourite to beat the 37-year-old, has quashed concerns that he will implore a cautious strategy to avoid anything scuppering his match-up with the Ukranian.
"People say 'are you a bit nervous about getting injured or cut?'" Fury told Boxing Social.
"I couldn't give a f***. If I get a 15 inch cut across the top of my face and I can't do the fight [against Usyk] on December 23rd, then so be it.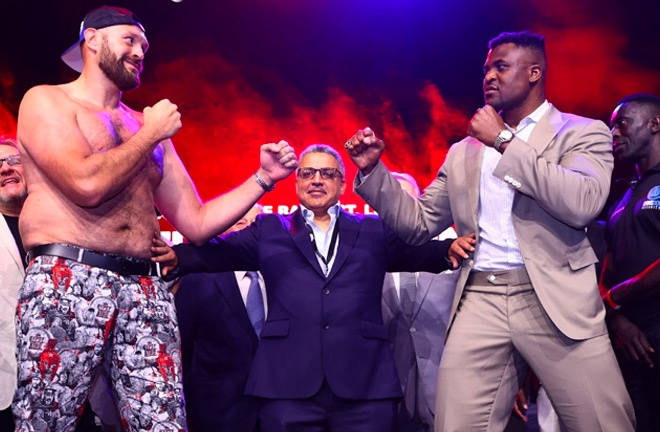 "I'm not going to start pulling punches or not being rough with Ngannou, because I've got some sausage looking at ringside who wants to fight me.
"Good things come to those that wait and for whatever reason, if the fight doesn't happen and I get injured in the Ngannou fight, then we'll move on and it'll happen down the road.
"If I have to get my arm chopped off the next day after beating Ngannou, then I'll have to do it, that's it.
"I'll do everything necessary to win on the night.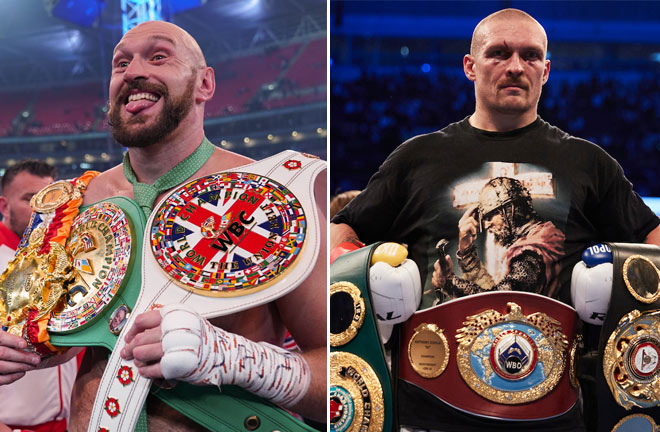 "No pulling no punches.
"I want to inflict a lot of damage and a lot of pain on him and that's what I'm looking at doing."
The 35-year-old's WBC crown will not be on the line in a 10 round bout which will mark Ngannou's professional boxing debut.
Usyk, who stopped Daniel Dubois in August, is set to be ringside in Riyadh on Saturday, although Fury insists that the possibility of crowning the first undisputed heavyweight champion since Lennox Lewis in 1999 and the inaugural four-belt holder means very little to him.
"I still don't care about being undisputed," he added.
"Don't mean s*** to me. As I always said, the belt don't mean nothing to me.
"What means something to me is winning on the night.
"If they said to me, 'right, you can be undisputed, win all the belts and not get a victory or not be undisputed and get a win over Usyk just for half a belt,' I'd rather do that.
"For me it's just about winning, beating people up on the night."