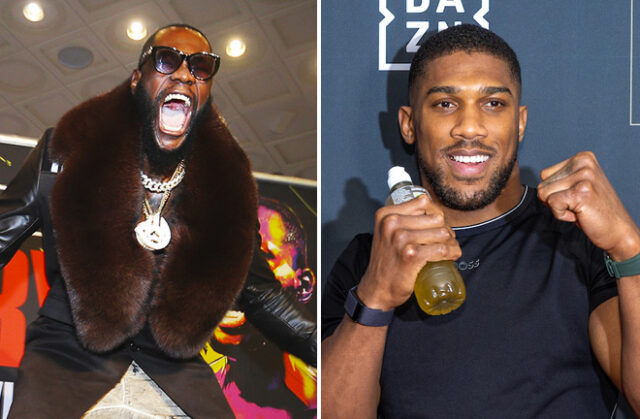 Deontay Wilder has publicly called for Anthony Joshua to face him and insists it would be a "disaster" if the pair do not fight before their careers are over.
Wilder and Joshua appeared to be closing in on a long-awaited showdown in Saudi Arabia after apparently agreeing terms, although negotiations have broken down, with 'AJ' now set to take an interim fight in December.
The former heavyweight world champions have been linked to a clash since 2018, but a deal has failed to materialise and 'The Bronze Bomber' has warned his rival that it would be a catastrophe if a clash eludes them.
"I promise you guys I'll be back very soon," Wilder said on Instagram.
"It's just sometimes, the business of boxing has to run its course and do what it does. I'll be back very soon.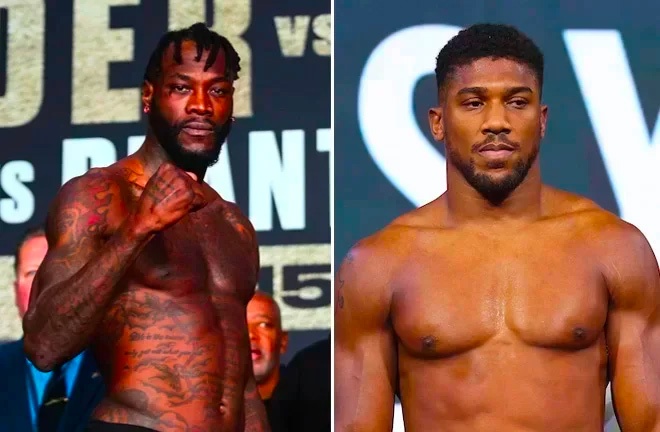 "Another thing I want to address is a fight that everyone is looking forward to, and hopefully, it happens.
"I'm doing everything in my power to make it happen, and I'm referring to the Anthony Joshua fight.
"Anthony, you're hearing it from the horse's mouth himself.
"I'm here, I'm ready to go. I heard some of the things about what your promoter [Eddie Hearn] said about my last fight [against Robert Helenius last October], which only lasted a short period of time [less than one round], and I haven't fought in a year, and he doesn't know if I want to fight or not.
"I'm letting you know right now, right here, that I'm ready to fight and ready to get in that ring. Let's make this the best time of our lives.
"This will be a major disaster if we never get in the ring and put our stamp down in history."
Joshua, who knocked Robert Helenius in August, said on Sunday that a showdown with the American could land on the undercard of the proposed undisputed heavyweight title fight between Tyson Fury and Oleksandr Usyk in April.
Fury, who fights ex-UFC heavyweight champion, Francis Ngannou on Saturday in Saudi Arabia, has claimed this week that December 23 is the target date for his bout with the Ukrainian.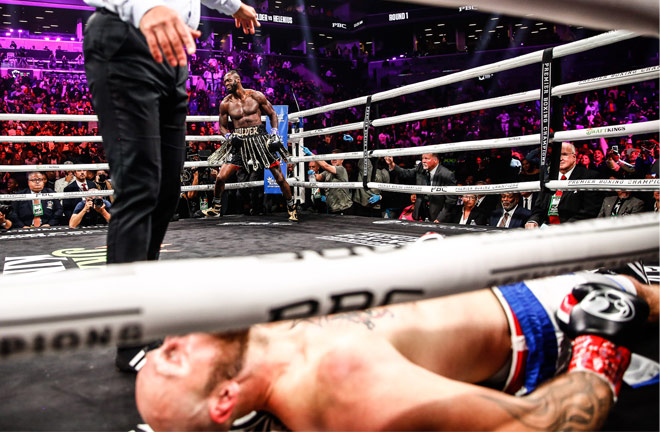 Wilder, who has not fought since a one round blowout of the aforementioned Helenius last October, has dismissed suggestions that his British rival is not ready to face him in a fight which pits arguably the two hardest punchers in the division against each other, with 65 knockouts between them.
"When people think about classic and great fights, I want them to think about us as well," the 38-year-old added.
"To be able to do that, we got to get in the ring, and that's what it's all about.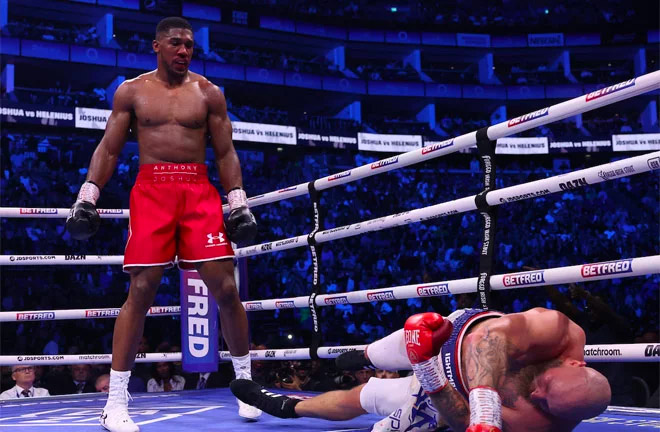 "The silliest thing I've heard is people saying that you're not ready, and that's the silliest thing.
"I don't believe that. I believe you're ready. I hope you're ready, I think you're ready.
"Let's make this happen. Me and you. Let's make the history happen.
"I'm looking forward to seeing your response. I'll talk to you soon."