Saul "Canelo" Alvarez and Gennady 'GGG' Golovkin will do it again in their highly anticipated rematch on Saturday, September 15 at the T-Mobile in Las Vegas, almost a year to the original date of their first meeting at the same venue that ended in a controversial split draw.
The stakes could not be higher as unified middleweight titleholder Golovkin (38-0-1, 34 KOs) looks to reassert his division supremacy in dominant fashion against former champion Alvarez (49-1-2, 34 KOs).
The lingering stench of the first meeting may have hurt Golovkin more significantly, who was expected to steamroll the smaller Alvarez. Instead, Canelo countered effectively throughout the night and mostly evaded the Kazakh's power punches to make it a close fight.
That leaves some wondering if the 36-year old is showing signs of deterioration. Golovkin's 20 straight defenses to tie Bernard Hopkins and high knockout percentage as well as overall legacy are all on the line.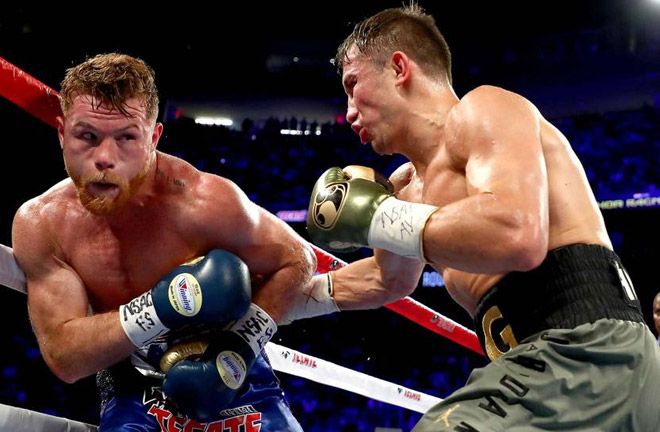 Canelo, now campaigning as a full-fledged 160-pound middleweight also faces hard questions going into this rematch. GGG got through the Mexican's guard in the first meeting, and pushed the pace throughout as the more aggressive fighter. Most of the world believes that the champion did enough to have his hand raised in victory, regardless of the judges' ruling with one erroneously scoring the bout 118-110 in favour of Canelo.
Should Canelo be allowed to fight after the failed drug test?
Then there were the two failed drug tests better known as 'Meatgate' that resulted in his suspension and pushed the rematch from May to September. The fallout from that debacle was severe with Golovkin and head trainer, Abel Sanchez, accusing Alvarez of doping causing tensions to escalate between the fighters.
An interesting sub-plot to this second instalment is the activity of both men during the intervening months.
Following the May 5 rematch cancellation, Golovkin instead faced sacrificial late replacement Vanes Martirosyan and crushed him in two rounds. The bout was nothing more than a sparring session for the middleweight king, who collected $1 million for his effort instead of the roughly $25 million he would have made against Alvarez. Contrarily, Canelo has not fought in nearly a year while serving a 6-month suspension handed down by the Nevada State Athletic Commission. His team insists that the inactivity will have no ill effects come fight night.
So the only pressing question worth exploring at this point – Who wins Saturday night's super fight?
Alvarez has one recorded loss to Floyd Mayweather Jr. going back to 2014. The second loss should have come at the hands of Golovkin last year and I believe the proud Mexican knows that to be true in his heart of hearts. Canelo used his explosive offensive firepower to pepper Golovkin with stinging punches and found some success in neutralizing him with slick defense. However, it didn't seem to matter as Gennady simply ate each shot and continued to come forward even laughing when those punches landed.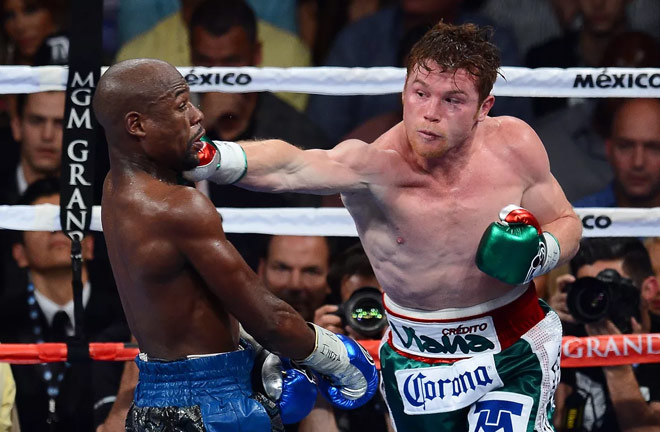 Golovkin certainly has exploitable defensive deficiencies but also possesses a proven chin along with the gutsy willingness to absorb punches in order to land his own. GGG has tasted Canelo's power and knows that he can handle it. We should expect a more motivated and aggressive Golovkin coming into this fight.
GGG may very well be on the slide but I do not buy the arguments over his age in this particular matchup. If Alvarez cannot keep Golovkin off him and make boxing's ultimate pressure fighter think twice about pressing the attack, he is in trouble. Canelo will have to dig deep to win this time and that could mean taking more risks.
My Prediction: Gennady is a natural middleweight and Canelo is not. That difference will be self-evident on September 15. Golovkin wins by unanimous decision in a Fight of the Year Candidate.
What are your predictions? Let us know in the comment section below.