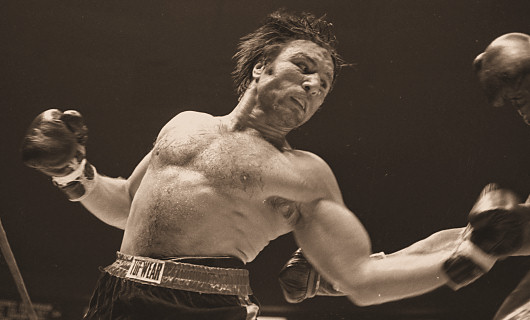 Chuvalo Stood Up to Ali, Foreman, Frazier & More
George Chuvalo (73-18-2, 64 KOs) didn't always win, but he never disappointed.  The toughest heavyweight of the 1960s and 1970s, Chuvalo was a throwback to boxing's rough and tumble 1930s.  As Nat Fleischer observed:  "Scientific boxing is not part of Chuvalo's equipment".  And Rocky Marciano, who at one time trained Chuvalo, thought he was born a century too late.
The Canadian fought over a 22-year period, from 1956 to 1978.  He won his first four professional fights over the course of one night.  Participating in the Jack Dempsey Heavyweight Novice Tournament, refereed by the former champ, Chuvalo stopped Gordon Baldwin and Jim Leonard in the second (the former by TKO, the latter by KO) and Ross Gregory and Ed McGee in the first (both by KO).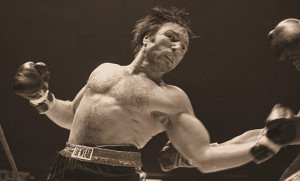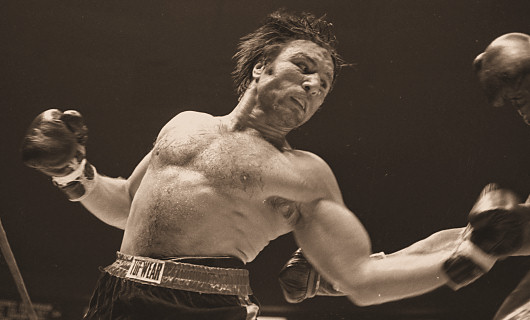 Chuvalo became Canada's heavyweight champ two years after turning pro by kayoing James J. Parker in the first.  In 1959, he knocked out Yvon Durelle in the 12th before losing the title to Bob Cleroux in 1960.  He took it back from him the same year, with Cleroux having the last word in 1961.  But Chuvalo regained the championship from Jean-Claude Roy in 1968, and held it till his retirement.
It was in the mid 1960s that Chuvalo began to make a name for himself as a formidable contender in a weight class dominated by Americans.  True, he lost more than he won when facing the best of the division, but his opponents never found it easy or pleasant.  And not one of them knocked him down.  No one did — not once over the course of more than two decades and 93 fights.
Chuvalo's first major fight of the decade was a unanimous decision loss to Zora Folley in 1964.  After winning his next four bouts, all by KO or TKO, Chuvalo lost another unanimous decision, this time to an impressed Floyd Patterson, in 1965.  In the same year, the Canadian won four consecutive fights, again by KO or TKO, before losing the match for the WBA title to Ernie Terrell.  He faced Muhammad Ali in 1966 for the world championship, losing by unanimous decision.  Ali said that Chuvalo was "the toughest guy" he ever fought.
Oscar Bonavena defeated him the same year, but he won his next 12 matches by either KO or TKO.  He was himself TKO'd by Joe Frazier in 1967.  He then won six in a row, five by KO or TKO, before losing to Buster Mathis in 1969.  Chuvalo knocked out Jerry Quarry (as well as five other opponents) before being TKO'd by George Foreman the next year.  When the referee stopped the fight, Chuvalo said:  "What are you, nuts?"
Following a series of four wins by KO or TKO, Chuvalo lost to Jimmy Ellis in 1971, but defeated Cleveland Williams the same year.  In 1972, he lost a second time to Ali.
Chuvalo won the remaining seven fights of his career, all by either KO or TKO.
Win or lose, Chuvalo faced the best heavyweights of his generation, including Ali, Frazier, and Foreman.  He never touched the canvas, and was stopped only twice in 93 fights — once by Frazier and once by Foreman.
Henry Cooper, one of the best British heavies of all time, refused to give him a crack at the Empire title, despite the fact that Chuvalo was the number one contender.  Said Cooper's manager:  "Henry won't even meet him socially."
Chuvalo has proven himself as tough outside the ring as in, having had to deal with the pain of losing two sons to drugs and one to suicide.  His first wife also killed herself.
George Chuvalo turned 75 last month…and he's still harder than pig iron.