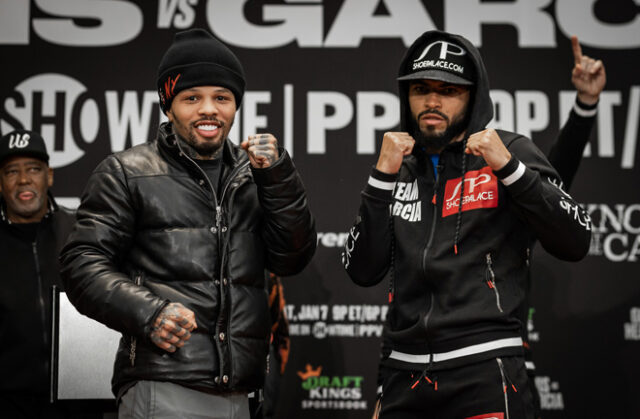 Gervonta Davis sees Hector Luis Garcia as the ideal opponent before he moves onto a showdown with Ryan Garcia.
A victory for Davis over Luis Garcia at the Capital One Arena in Washington on Saturday will set-up a long-awaited and much-anticipated battle with Ryan Garcia, no relation to Hector, in April after the pair agreed to a catchweight clash, although unlike 'Tank' the latter has opted against a fight in the interim.
Davis, who defends his WBA 'regular' lightweight title, believes the unbeaten Dominican deserves his opportunity after standout wins over Chris Colbert and most-recently, Roger Gutierrez in August where he claimed the WBA super featherweight crown.
"Garcia earned his spot in this fight for what he's done this past year," the 28-year-old said during Thursday's press conference.
"He's been in good fights and beaten good fighters. He's not someone to sleep on. He's a tough opponent and this is going to prepare me for a Ryan Garcia fight next.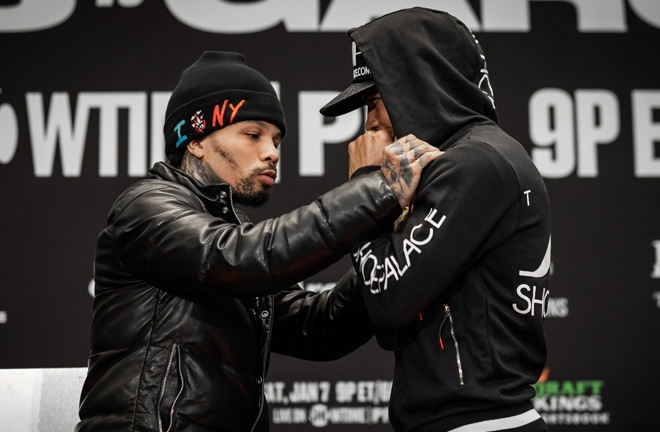 "I just want to put on a great performance in front of a nice crowd and show everyone that I'm one of the top guys.
"There's been a lot of talk from other fighters in the division. I'm putting them on notice with this fight and the Ryan fight. I can't get to Ryan unless I get past Hector. I'm showing everyone that I'm one of the elite guys."
Davis, undefeated in 27 professional bouts, fights for the first time since stopping Rolando Romero in the sixth round with a showreel knockout in Brooklyn in May.
It was unclear last week if the Baltimore man was going to be able to proceed with Saturday's fight after he was arrested on a domestic violence charge of battery causing bodily harm, although he was later released on bail and has denied the allegations, which were later retracted by his accuser.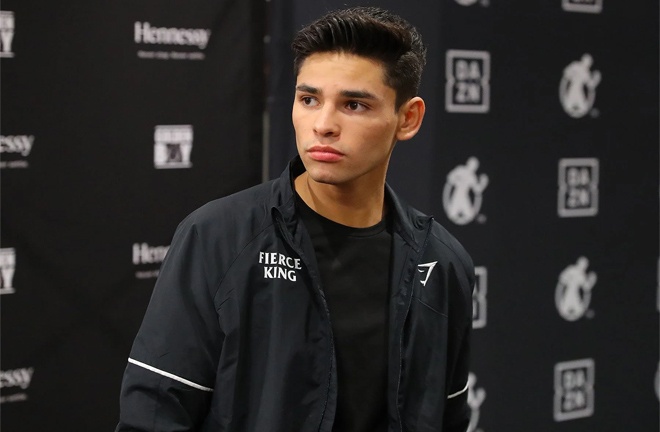 'Tank' has warned his rival that he will capitalise on any errors and look to add to his fearsome knockout streak which stands at 25.
"We trained hard. He's been saying some things that have turned me up.
"You definitely don't want to miss this one. We're going to make sure this is a tough fight for him.
2 days away!!!

— Gervonta Davis (@Gervontaa) January 5, 2023
"Don't get no popcorn during this fight. Keep your butt glued to the seat. I promise you it's gonna be fireworks.
"The last thing I want to say to Héctor is just, be ready. I've had a great camp and I know that Héctor's coming.
"Just don't make a lot of mistakes, because if you make too many, it might be an early night.
"This is a stacked card. Saturday night, boxing wins. From the first fight to my fight, you don't wanna miss it."