Canelo Alvarez and Gennady Golovkin have both told boxing fans that this will be one of the great fights of boxing history, when the two step into the ring on the 16th September 2017, in Las Vegas.
Alvarez will be stepping up to 160lb when facing GGG and though the slight underdog in the fight, Alvarez is confident he can restrict the Kazakh champion's attacks.
"I'm excited and happy that the fight is almost here. I've been focused like always with my training this camp," he said.
"I'm gonna do and use whatever I need to be one step ahead of Gennady in the ring. Without a doubt, our fight on September 16 will be one of the great fights in the history of boxing. Golovkin will bring out the best in me."
Alvarez has stepped into the ring against some of the biggest names in boxing, such as Floyd Mayweather and Miguel Cotto, but believes he has not fought anyone like Golovkin.
"I know what I have in front of me. I know he's a strong fighter. He is the most dangerous opponent of my career, but I'm ready for him and what's next to come. That's why we prepared, and to give the fans a beautiful fight. This fight's for you; this fight's for all the fans who have been asking for it," he said.
"We know that in fights, it takes two to tango. I'm ready, and you know what you'll get from me. Let's just hope he brings it as well."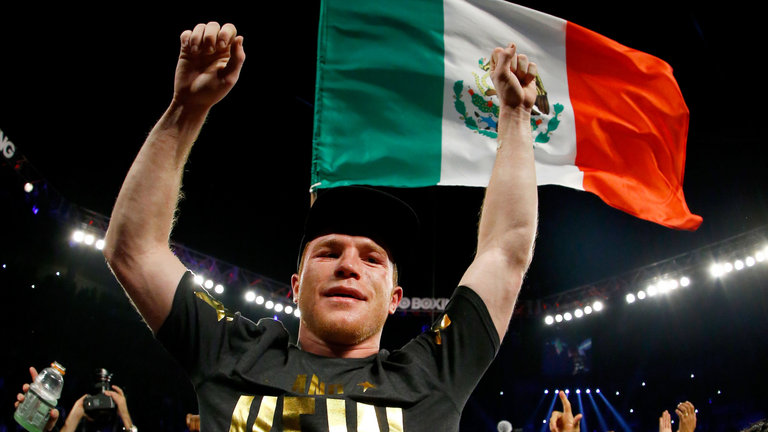 Alvarez's trainer, Eddie Reynoso, thinks the bout could become a trilogy.
"Canelo and Gennady's boxing styles will certainly test each other, and this is the type of fight that can result in a trilogy. This fight will bring boxing the credibility it once had in the past. The boxer that makes the best adjustments is the one that will win the fight," he said.
"We are working hard in the gym. We know Golovkin is a strong boxer, but Saul is a better boxer, and his time is now."
The unified Middleweight champion, Gennady Golovkin, believes the clash with Canelo Alvarez is the 'biggest fight' and 'a fight boxing can be proud of", a slight dig at the recent Floyd Mayweather vs Connor McGregor cross-sport fight.
"This is a fight boxing can be proud of.  It is boxing's biggest fight. It is a fight for history. It is a real Mexican fight. Everyone will remember this fight. Canelo is No. 1 in Mexico, a country known for great fighters. He is very special," he said.
"Canelo has looked good and looked strong in his last few fights. That is why we have worked so hard in training camp. We have worked on new things. This is my biggest fight. I worked hard to become champion of the world. I worked hard with Abel [Sanchez, his trainer] to stay champion of the world."
And GGG is pleased to be a part of such a huge event.
"This is our Mexican Independence Day holiday weekend gift to boxing and to boxing fans. The fans have been asking for this fight for years. We are going to give a great battle. I am very excited to be finally fighting in Las Vegas, but I am more excited that it is against Canelo. The energy will be off the charts. Let me repeat – this is a fight boxing can be proud of."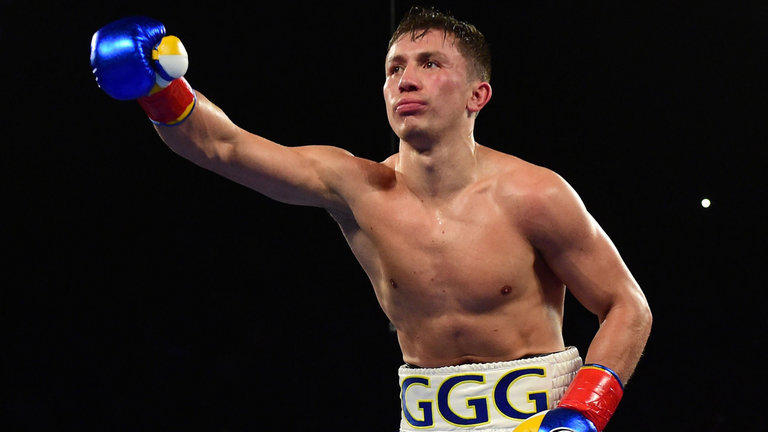 Golovkin's trainer, Abel Sanchez, thinks this is the biggest fight of GGG's career, emphasised by the clash taking place in Las Vegas.
"All the big fights are in Vegas. Gennady has never had a fight of this magnitude. This is a fight for world supremacy. The middleweight division has always been the glory division so the winner of this fight will be considered a super star," he said.
And Sanchez spoke of the time when both Alvarez and Golovkin shared a sparring session when both were rising professionals.
"Sparring is sparring. Canelo was just a young boy of 19 or 20 years when he and Gennady sparred. He's progressed immensely since then," he said.
"My impression of Canelo after that sparring session was that he was fast and smart, had nice combinations and good movement, but he was only five years into his professional career at that time. I thought he could be a champion or a star someday.
"Gennady needs to beat Canelo. He needs to destroy Canelo; destroy the aura that he has right now."
Who do you believe will win? And who do you want to win?
Let us know your thoughts!