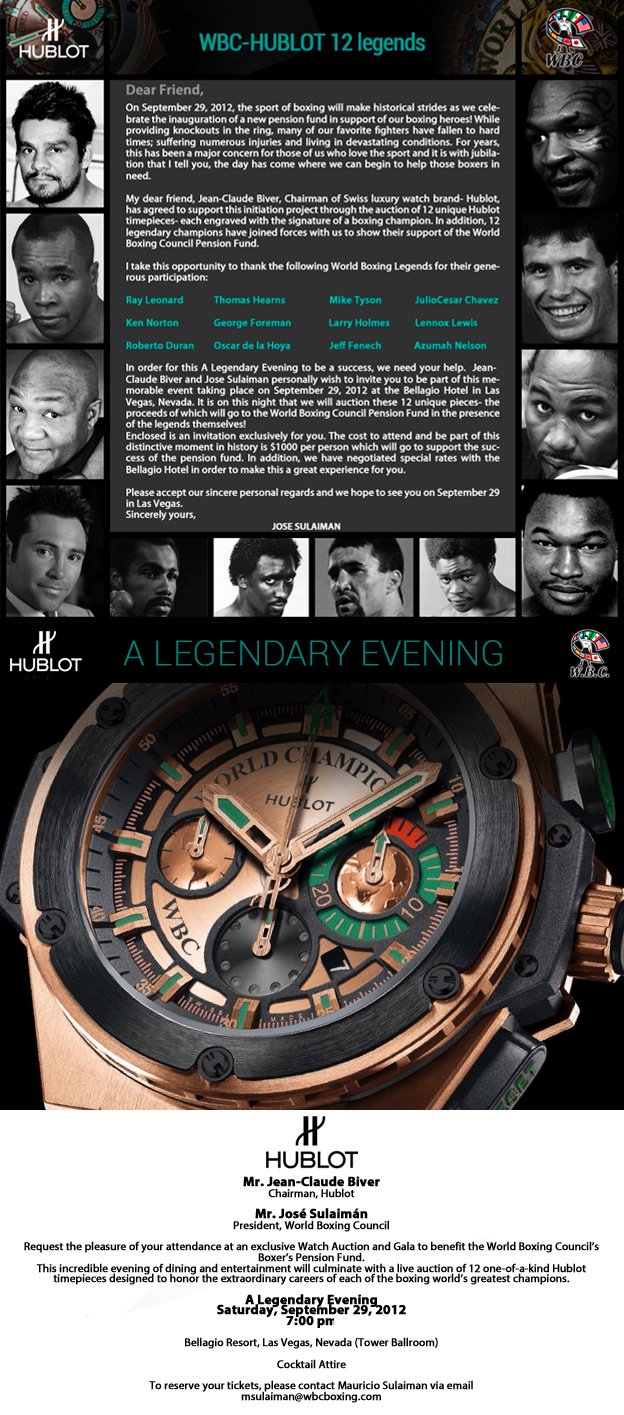 Newly crowned WBC Interim Welterweight Champion, Robert "The Ghost" Guerrero, wants the boxing world to support a great event being hosted by Jean-Claude Biver, Chairman of Swiss luxury watch brand "HUBLOT", and WBC president Jose Sulaiman, as they come together to help raise funds for the World Boxing Council Pension Fund.   The funds will help give aid to retired boxers in need that have fallen to hard times.  A line up of Hall of Fame/future Hall of Fame legends are scheduled to be in attendance.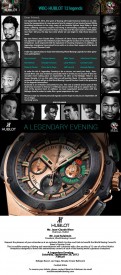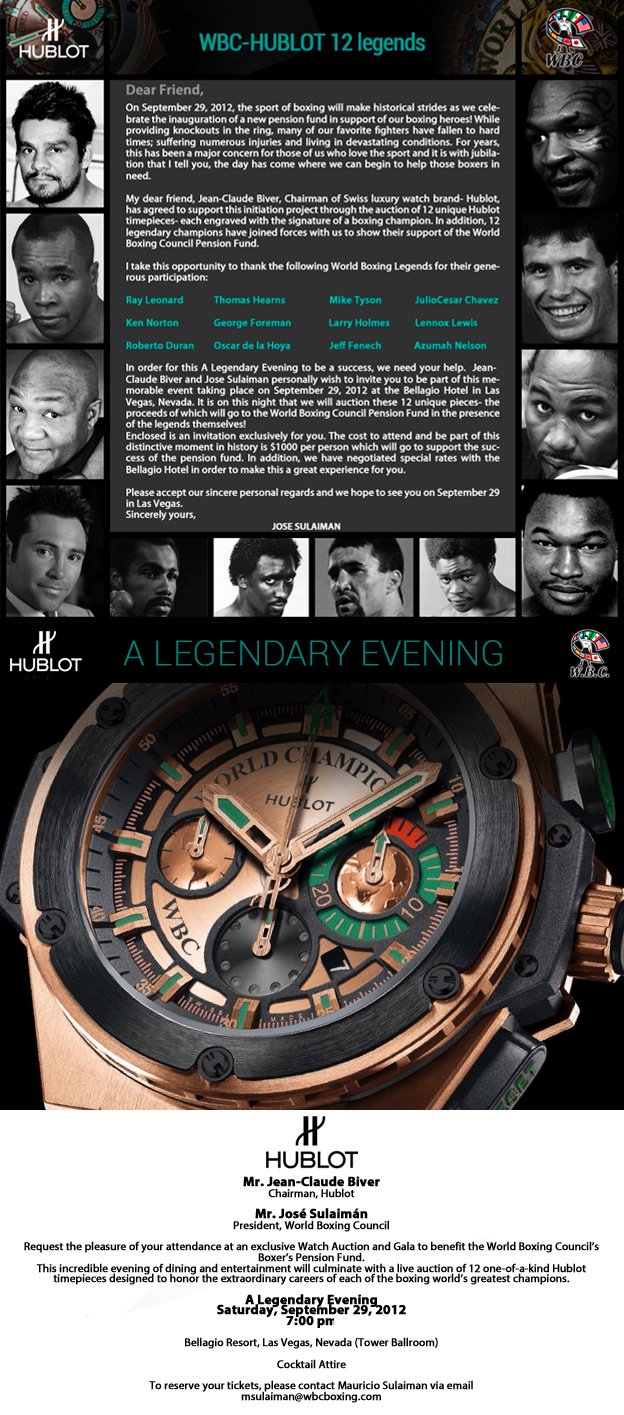 "As fighters, we put our lives on the line every time we step in the ring, and it's no secret that some of us warriors end up on hard times after our careers are over.  I encourage everyone to support this wonderful event presented by the WBC and Hublot Luxury Watches, as they unite with some legends of boxing to help those fighters in need who are less fortunate with their health and finances.
It's a star-studded event, with the likes of Sugar Ray Leonard, Roberto Duran, Mike Tyson, Julio Cesar Chavez, Lennox Lewis, Oscar De La Hoya, George Foreman and others in attendance to support the cause. And it's always great to see boxers who accomplished so much giving back to the sport, and helping fighters in need.
The WBC-HUBLOT 12 Legends event takes place on September 29, 2012 at the Bellagio Resort in Las Vegas Nevada. Tickets are $1,000, and an auction of 12 unique watches will be heldto raise more funds. Each watch has the signature of a legendary fighter, including the ones mentioned above. To reserve your tickets, please contact Mauricio Sulaiman via email at msulaiman@wbcboxing.com.