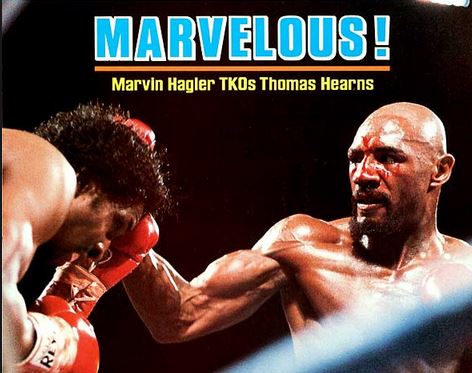 On April 15, 1985, when Marvelous Marvin Hagler battled Tommy Hearns in their epic match, Al Bernstein was there to announce the fight. Thirty years later, on May 2, 2015, Al Bernstein will, again be ringside to announce the Floyd Mayweather-Manny Pacquaio mega fight. In between those two great events Al has fashioned an announcing career that earned him a long list of accolades and landed him in The International Boxing Hall of Fame.
Bernstein is the bridge to these two major events in boxing history. He said:
"As we celebrate the 30th anniversary of Hagler-Hearns and look back at what those two great athletes created, it's also exciting to look forward to another milestone in the sport's rich history.

"To be a part of both those events is and honor and responsibility that I don't take lightly. In 1985 I was in the first part of my career filled with excitement to have such an important assignment—now 30 years later, with all the big fights I've done, I am just as excited to be ringside.

"The atmosphere at the Caesar's Palace outdoor arena 30 years ago was electric. It was a night I will never forget.That same intensity will be felt at the MGM Grand Garden Arena when Floyd and Manny do battle. I can't wait to be ringside and help chronicle that event."
In his book, "30 Years, 30 Undeniable Truths About Boxing, Sports and TV", Al details many of the colorful events and personalities surrounding the Hagler-Hearns mega fight.