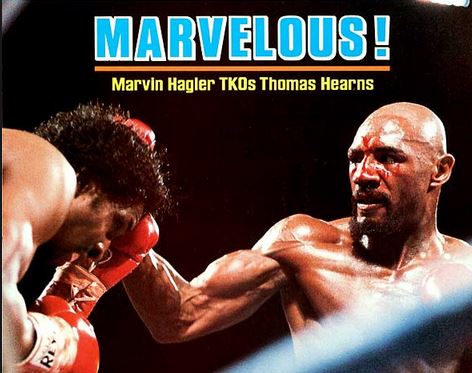 The latest edition of HBO's The Fight Game with Jim Lampley debuted on Tuesday evening. Right here, we have a series of videos for you to watch from the show.
The two main storylines were of course the upcoming Floyd Mayweather vs. Manny Pacquiao fight, plus, the throwback to the all-time great rumble between Marvin Hagler and Tommy Hearns, which occurred 30 years ago this very day.
At the top of the page here, you can watch a special video of Hagler vs. Hearns Round 1. However, it has no commentary or added sound to it, only the sounds of the fighters in the ring, and the crowd around them outdoor at Caesar's going absolutely crazy for the action.
https://www.youtube.com/watch?v=SGYw3-XhC4I
https://www.youtube.com/watch?v=phQOwmaRvDM
The third video from the new episode of The Fight Game that we have here for you is a discussion between Lampley and Max Kellerman.
Enjoy all the videos — especially that can't miss clip of Hagler vs. Hearns.
Comments
comments