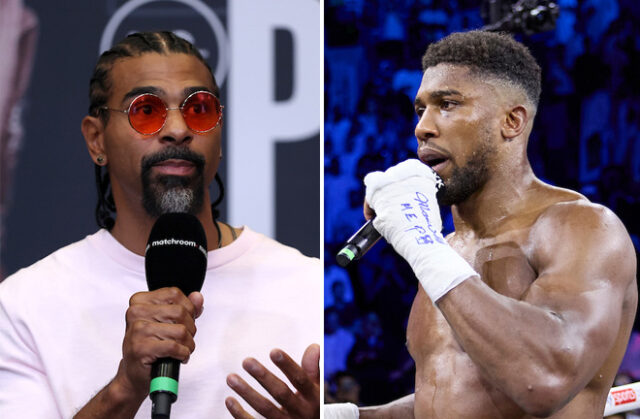 David Haye has defended Anthony Joshua's actions following his defeat to Oleksandr Usyk earlier this month.
Joshua was beaten for a second time by Usyk in Saudi Arabia, dropping a split decision, as he fell short in his attempt to regain the unified WBA 'super', WBO and IBF heavyweight world titles, which were ripped away from him by the Ukrainian 11 months earlier.
Former cruiserweight and heavyweight world champion, Haye believes 'AJ' could not have given any more in the ring.
"He couldn't have tried any harder," Haye told IFLTV.
"10/10 for effort. That's it.
"He couldn't have done any more than he trained to do, so what he trained to do he tried to do, he couldn't do any more.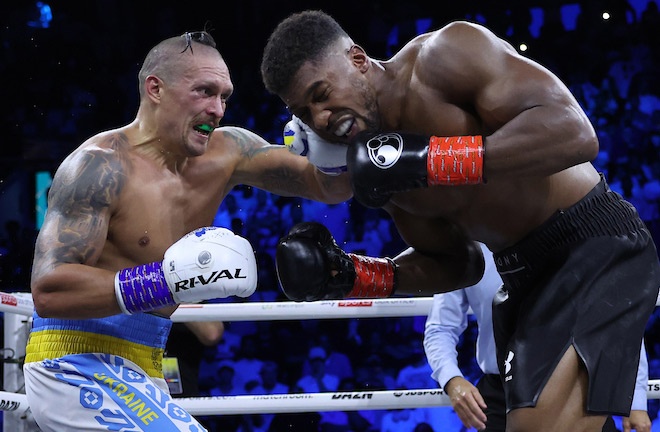 "What more can you do than give 100%? That's it, he tried his best."
Joshua reacted angrily in the moments after the decision was read out, throwing the WBA and Ring Magazine belts out of the ring in frustration, before storming out of the ring and then returning to congratulate Usyk.
However, the 32-year-old was criticised in some circles for an expletive post-fight speech, although he later apologised for his actions in the aftermath.
Haye insists he does not pay much attention to the Watford man's outburst and believes his actions were said in the heat of the moment after a gruelling fight and are not a true reflection of him.
I'll be the first to admit, I let my self down. I acted out of pure passion and emotion and when not controlled it ain't great.

I love this sport so so much and I'll be better from this point on.

Respect

— Anthony Joshua (@anthonyjoshua) August 21, 2022
"When someone's life is on the line, they're in the ring, they're getting punched in the head for 36 minutes," the 41-year-old added.
"They had so many mental and emotions going into the biggest event ever, where everyone denied him and everyone's gone against him and he doesn't do what he dreamt of doing.
"How many people behind closed doors say something in an argument with their Mrs or the Mrs says something in an argument with them?
"It's hard to judge someone on their worst moment when they've just come through an absolute ordeal.
"So what he said afterwards, I don't really care to be honest.
"What he said is what he said.
"But I guarantee it's different [if] you gave him an hour to calm down, I guarantee what he would have said would have been very different.
"You can't just get someone all irate and then stick a camera, stick a mic in his face and expect to get some poetry.
"It rarely happens that way."