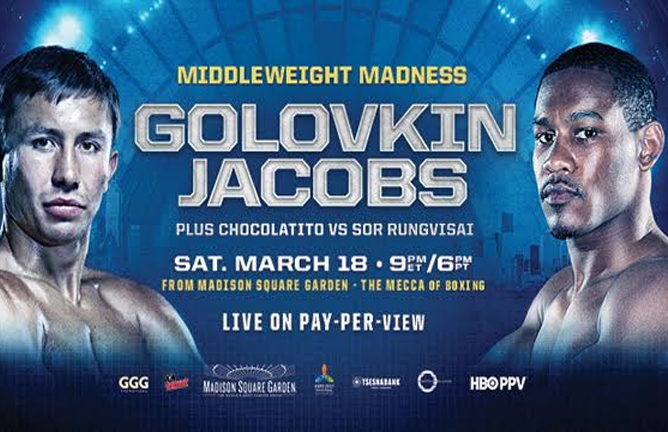 The HBO Boxing calendar is heating up over the next few weeks, and then looking ahead as well. So right here we have a load of videos from the network promoting all of their upcoming action.
First up is this weekend's clash between David Lemieux and Curtis Stevens. So we have Harold Lederman back once again with his latest Hey Harold analysis and breakdown of the fight.
Then the next weekend, Gennady Golovkin vs. Daniel Jacobs headlines a PPV event. So we have the full Golovkin vs. Jacobs 24/7 episode for you to watch, as well as the fight preview show on pay-per-view.
Additionally, even though this is from Showtime Sports and 60 Minutes, they have released a video segment on Jacobs, talking about his background and his "miracle man" story.
The co-feature to that clash showcases Roman Gonzalez, as he continues to be paired up with Golovkin on all of their fight nights. So Lederman is back at it with Hey Harold for that bout as well.
Finally, looking farther ahead, HBO has also released their The Buzz video series on Canelo Alvarez vs. Julio Cesar Chavez Jr. Take a look at the opening press tour for Canelo vs. Chavez Jr. to see what people are saying and what the buzz is on the street, and with the fighters and the fans.