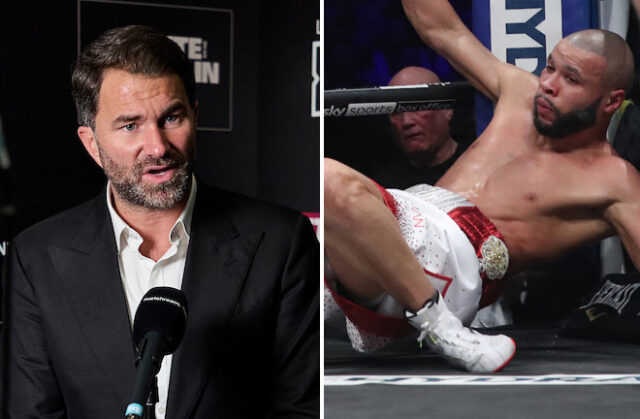 Eddie Hearn feels that Chris Eubank Jr looked "lost" during his shock defeat to Liam Smith on Saturday.
Eubank Jr was dropped twice in the fourth round by Smith, before referee Victor Loughlin called a halt to the contest.
Hearn, who has promoted both men before, believes Eubank Jr's link-up with trainer Roy Jones Jr has backfired after he was stopped for the first time in his 35-fight professional career.
"When the fight finished, I thought to myself, how did you not call that?," Hearn told IFLTV.
"But the confidence of Eubank and the belief of Eubank just sometimes pushes you into that decision.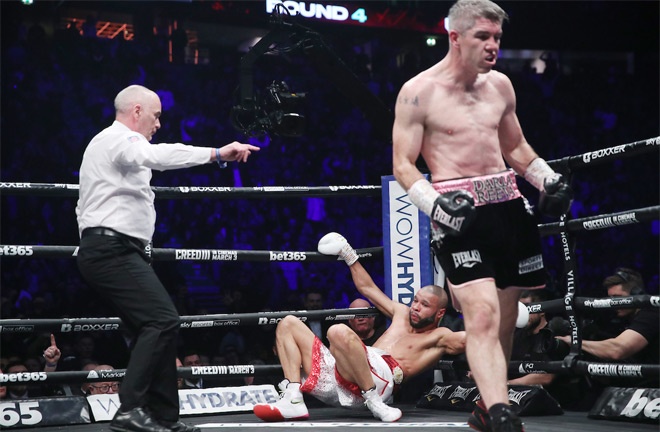 "When you look at it on paper, actually Beefy couldn't have lost that fight really.
"I saw so many things. I saw what we knew, which is Liam Smith is very good, very composed, great training team with Joe McNally and just a great boxing brain through the family.
"And another guy who is completely lost in his boxing.
"Technically, Eubank has never been great, but what he's always had is a fearless mentality, a great chin and a great engine.
"What he's done with Roy Jones is completely take those assets away and try and build things that he either hasn't got or isn't capable of having, movement.
"It was so novicey, in terms of defence, going back in straight lines with his chin up in the air and he looked lost.
"Even in the ring walk. He has this unbelievable aura and I felt for him, because I feel like he's had a lot of things happen in his life, unfortunate things and I think sometimes we don't realise how difficult it's been for him to deal with those things."
The 33-year-old reportedly has a rematch clause and suggested post-fight that he was looking to invoke his right and even said he'd be willing to face 'Beefy' again at Anfield.
Hearn believes the contractual obligation may see the pair fight again, despite the brutal nature of Saturday's bout.
"You'd make Liam a massive favourite going into the rematch," he added.
"I don't think the nature of the victory warrants a rematch, but as we've seen before contractually, [it's] tough.
"Is it a big fight? I think a lot of people are interested to see what Eubank does next.
"I feel that he can't win a rematch with Liam Smith at the moment, the way things are, but maybe he can prove us wrong."