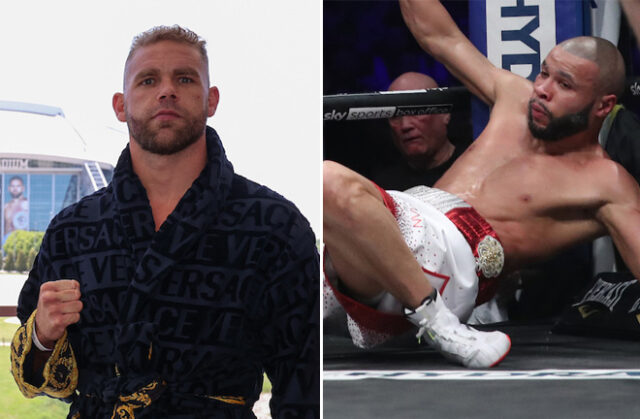 Billy Joe Saunders has called on bitter rival Chris Eubank Jr to retire from boxing following his defeat to Liam Smith on Saturday.
Saunders, who edged past Eubank Jr by split decision in 2014, watched on as he was blown away in four rounds by Smith in Manchester.
The former two-weight world champion insists the Brighton man is looking at a long rebuilding process and is doubtful whether he has the ambition to do so at this stage of his career.
"He retires doesn't he," Saunders told IFLTV.
"What more can he do? A building process has got to happen now.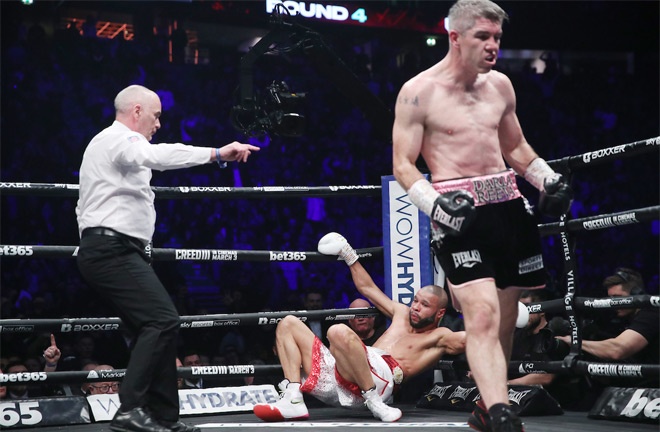 "For him to come back and to be in big fights, it's not going to happen.
"He's got a lot of building to do really hasn't he? He's got to build up from the start, because getting at beat at elite level for titles on the line and belts on the line, you come out of two different building brackets.
"He's coming from Liam Smith stepping up to 160, to beating him and he's now got to prove himself and establish himself at 160 or whatever weight he's gonna do.
"People get older. He's employed Roy Jones Jr to start teaching him how to box. What at 32? He's had him for the last year or so, probably a bit longer.
Billy Joe Saunders reacts to Liam Smith knocking out Chris Eubank Jr… pic.twitter.com/dimBekpb9E

— Michael Benson (@MichaelBensonn) January 21, 2023
"What you're going ask someone to teach someone how to box at 30?
"He's never going to be world champion. He's not good enough to be world champion. He's not good enough to be up there with probably 80% of the population within the weight.
"So listen, he's earnt a few quid. Call it a day. He's done well off his dad's name and retire."
Saunders is training with Ben Davison as he eyes a return of his own later this year for the first time since being relieved of his WBO super middleweight title to Canelo Alvarez in May 2021.
Eubank Jr's defeat could spell the end to hopes of a rematch with the 33-year-old, who says he would only consider a second meeting with 'Next Gen' if he was presented with an offer he couldn't turn down.
"If you look at the opponents out there at the minute, you've got Callum Smith, Liam Smith, [Demetrius] Andrade," he added.
"You've got your fighters up there that have maintained [their positions] and still elite fighters.
"That's the fighters I want really.
"Obviously coming in to have a little shake off, get the ring rust off and then I want to get in there with the elite.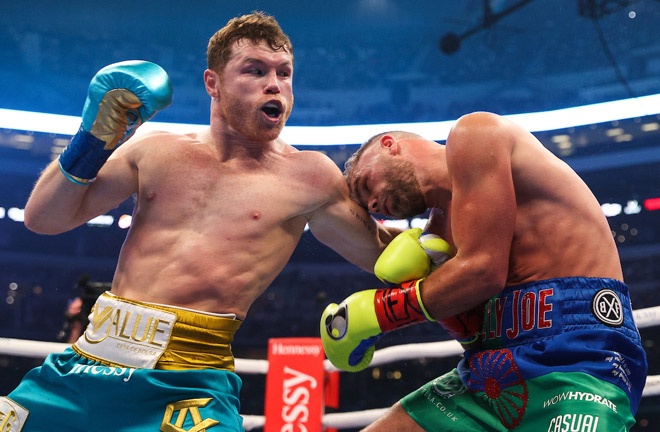 "To be fair, at this stage of my career coming up, I don't really want to be getting in there with someone like Eubank.
"I know the money's good and everything else, but it's not in the script.
"Don't get me wrong, if people put stupid money [up] then money talks."