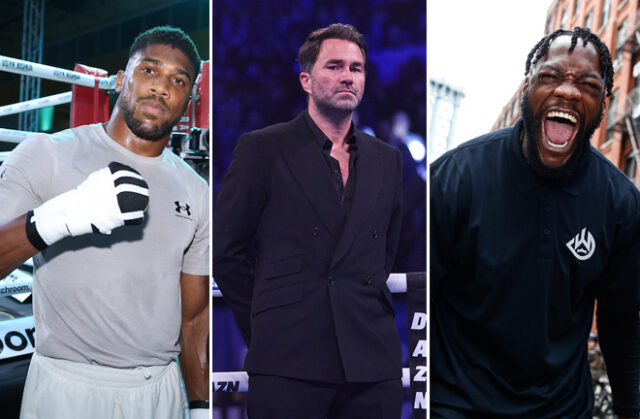 Eddie Hearn has revealed that he is in the process of finalising Anthony Joshua's return and believes a long-awaited meeting with Deontay Wilder is on the table for later in the year.
Hearn is looking to devise a plan for Joshua to regain the heavyweight world championship after successive defeats to unified king, Oleksandr Usyk.
Joshua had been spotted training with Derrick James in his Texas base as rumours continue to gather pace that he will switch up his training team after hiring Robert Garcia to work alongside Angel Fernandez for his rematch defeat to Usyk in August.
Hearn insists an announcement is imminent as well as for his other major charge, Canelo Alvarez who is expected to defend his undisputed super middleweight crown against John Ryder in May, potentially in the UK.
"AJ is fighting in the month earlier than Canelo Alvarez," the Matchroom Chairman told the DAZN Boxing Show.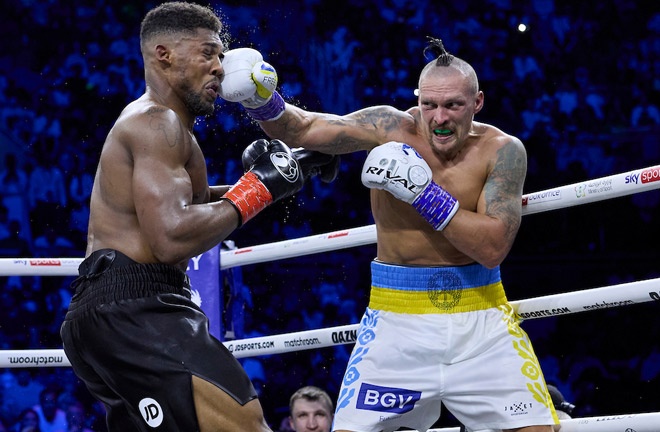 "So he'll be pretty much ready to go with an announcement in the next week or so.
"We pretty much know his date. We're down to three or four opponents that we're talking to.
"Obviously [there's] rumours of his new training team. There will be a full announcement soon from Anthony Joshua on that.
"But he's in a great place. He's ready to start camp actually and I believe this week that camp will begin."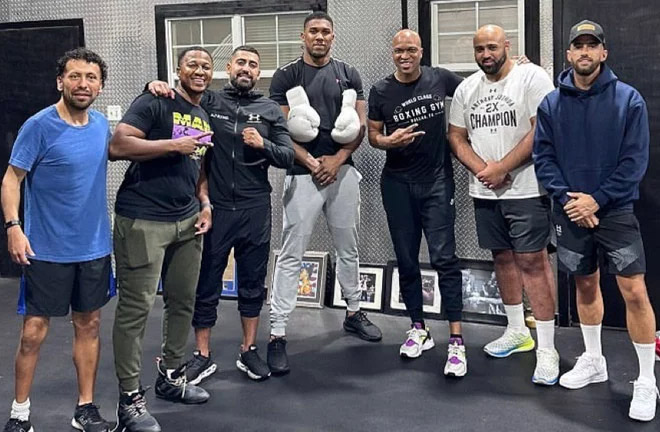 Joshua was ringside to see old rival Dillian Whyte edge past Jermaine Franklin in November and Hearn sees the pair running back their 2015 dust-up in the summer, before a possible meeting with either Wilder or WBC heavyweight world champion, Tyson Fury as he aims for the 33-year-old to fight three times this year.
"The plan now is to rebuild him into the heavyweight world champion, to become a three-time world heavyweight champion and the trainer will want to take the appropriate steps to do that," he added.
"It's all very well being brave and listening to Twitter and going out there and fighting Deontay Wilder and doing this and doing that, but there has to be a plan.
"There has to be a smart plan and the smart plan is he wants to return against a top 15 guy, a credible fight, then move forward in the summer with probably Dillian Whyte and then move forward against I guess Deontay Wilder, Tyson Fury, into a mega fight in the autumn of 2023.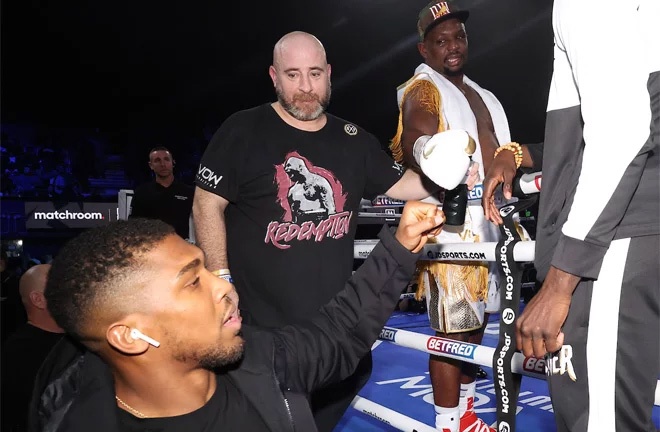 "For me the key here is to see him box three times this year."
Hearn revealed last year that he had held conversations with Wilder's manager Shelly Finkel for a long-awaited battle with 'AJ'.
Wilder has been ordered to face Andy Ruiz Jr in a final eliminator for the WBC heavyweight title, although no deal has been reached and Finkel insisted that his charge would be willing to fight Joshua instead.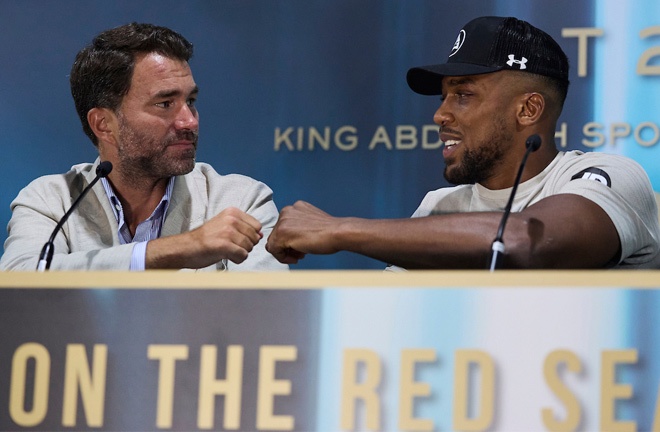 However, Hearn says he is certain the fight can happen in 2023.
"There's an open line of communication with Shelly.
"He's going to fight Andy Ruiz, we know that fight has been ordered and AJ's going to come back, looks like the first week of April.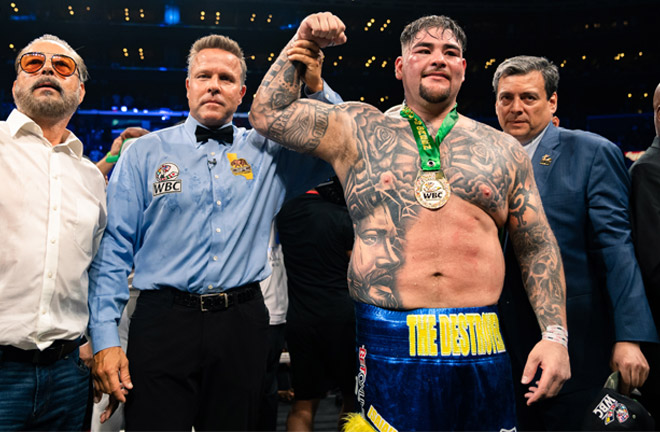 "I'm not even ruling out fight two of the year could be Deontay Wilder.
"But we've got a plan. This guy is one of the biggest stars in boxing. This guy has so much more to give to the heavyweight division, but this is also a very important moment that we must get right.
"Those lines of communication are open with Deontay Wilder. We know it's a huge fight. We know that fight does massive numbers [in the] UK, USA, Middle East it doesn't really matter and that's the fight.
"I truly believe Deontay Wilder or Tyson Fury are nailed on for 2023, they have to be, because AJ is not interested in having three or four nothing fights."