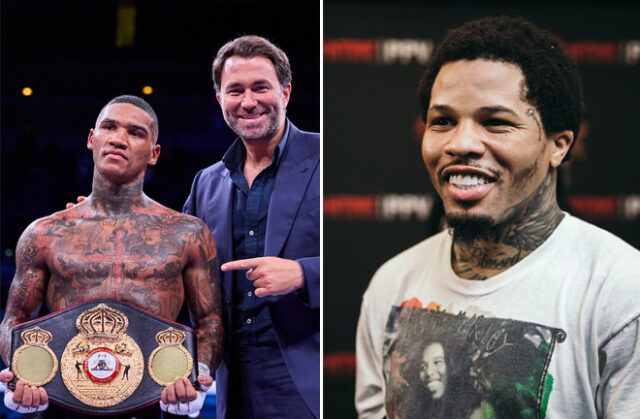 Eddie Hearn admits he is intrigued by the possibility of Gervonta Davis facing Conor Benn after the pair traded words on social media.
Davis and Benn, who is promoted by Hearn's Matchroom Boxing, ignited an unlikely rivalry with a series of tweets goading each other last week.
Hearn had previously made an offer to Davis to stage a blockbuster fight against Ryan Garcia, which 'Tank' publicly released on Twitter before deleting it from his account, claiming an offer of $10m guaranteed, although the clash is reportedly targeted for April 15 on a joint SHOWTIME and DAZN pay-per-view, without the Matchroom Chairman's involvement.
The 28-year-old appeared to take a swipe at both Hearn and Benn for the handling of the cancelled Chris Eubank Jr fight in October, after Benn returned an adverse finding for the banned substance Clomiphene in a test conducted by Voluntary Anti-Doping.
David tweeted: "Why they didn't ban Eddie Hearn for still trying to have fights after he knew a fighter was cheating and still tried to continue with the boxing match."
View this post on Instagram
View this post on Instagram
The Baltimore man's showdown with Hector Luis Garcia on Saturday was clouded in doubt last week after he was arrested on a domestic violence charge of battery causing bodily harm, although he was later released on bail and has denied the allegations.
Benn appeared to to respond to Davis' previous dig, tweeting on Thursday: "@Gervontaa don't throw stones if you live in a glass house little man."
Tank replied in a later deleted tweet: "Get off them drugs and come holla at me. I'll show a glass house and a glass jaw you f*** bum! Cold bum at that!"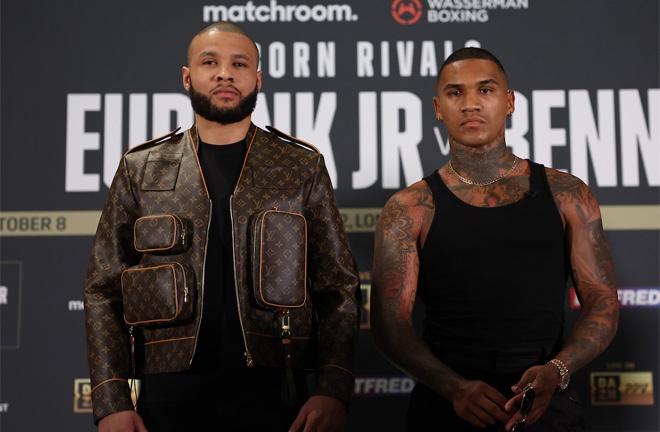 Hearn insists that Benn will return to action this year and said he would be open to matching the feuding pair.
"Conor Benn has not really performed at that elite world level yet," Hearn told the DAZN Boxing Show.
"But I believe he's an elite welterweight.
"I love the fight between Conor Benn and Gervonta Davis. Why not? Gervonta Davis has boxed at lightweight.
"I'm sure he doesn't mind fighting at 147 or close to. Conor Benn is going to return either early 2023 or mid-2023, that's fact."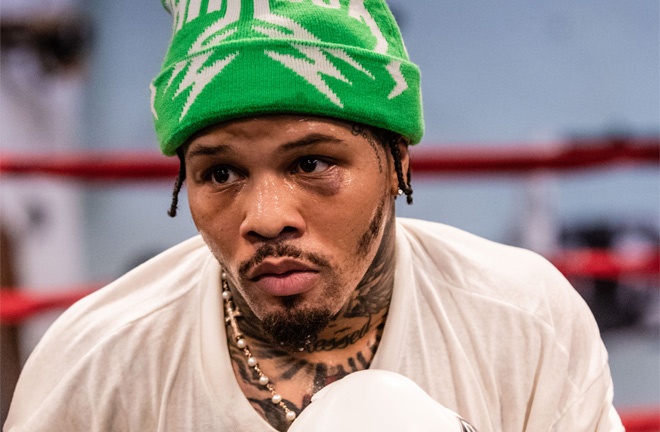 'The Destroyer' has maintained his innocence throughout and sent a 270-page document to the WBC last month to prove his claims.
The 26-year-old passed all tests under United Kingdom Anti-Doping [UKAD] in the lead-up to the clash, but has since relinquished his British Boxing Board of Control [BBBofC] licence due to a separate misconduct charge, not relating to a doping ban according to Hearn.
Hearn does not believe the Essex man will receive a ban, but admits he will not fight until a hearing is held.
"Conor is very frustrated right now and people will say well tough luck, yeah maybe, but he's submitted all the evidence he needs to clear his name.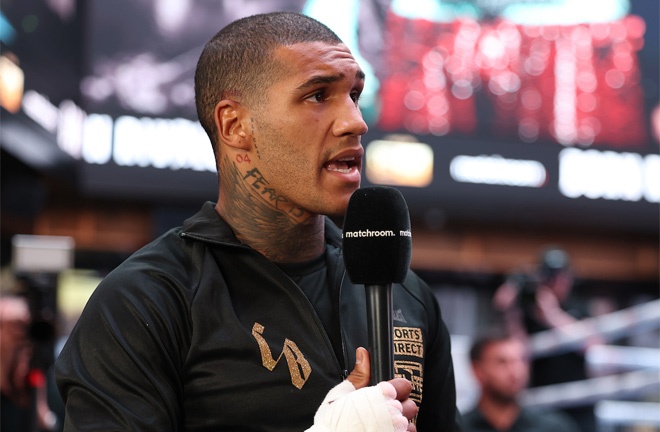 "Now we're waiting on VADA and the WBC to make their decision. We want that decision as soon as possible.
"The fact is Conor Benn can fight not anywhere in the world, but most places in the world right now. He's not banned by anyone, he can apply for a licence.
"We don't want that. We want the hearing. This is why we want to go through this process so people can see the facts.
— Conor Nigel Benn (@ConorNigel) December 12, 2022
"A decision can be made. He can either clear his name, he can receive a ban which I do not think will be the case and he can progress with his career.
"But he can progress with his career now but we want his case to be heard, because otherwise people won't accept that."