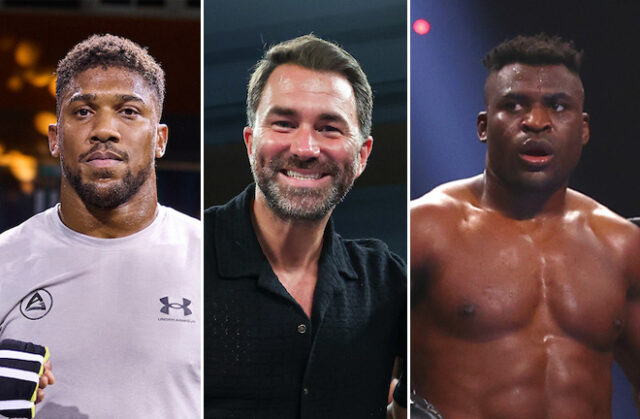 Eddie Hearn believes a potential fight between Anthony Joshua and Francis Ngannou could be one of the biggest spectacles of all-time, following the latter's contentious split decision defeat to Tyson Fury in Saudi Arabia on Saturday.
Hearn insisted that his charge Joshua would knock Fury out within six rounds, after 'The Gypsy King' climbed off the canvas to edge out debutant Ngannou in what was supposed to be a routine win in Riyadh.
The Matchroom Boxing chairman, who previously had discussions with Ngannou over fighting Joshua, has now opened the door to a possible showdown, although has warned the 37-year-old that he would face a different proposition in the former two-time heavyweight world champion, who knocked out Robert Helenius in August.
"Francis Ngannou against Anthony Joshua," Hearn told The MMA Hour.
"Perhaps in Africa. Perhaps The Rumble In The Jungle 2 is one of the biggest fights in the history of the sport.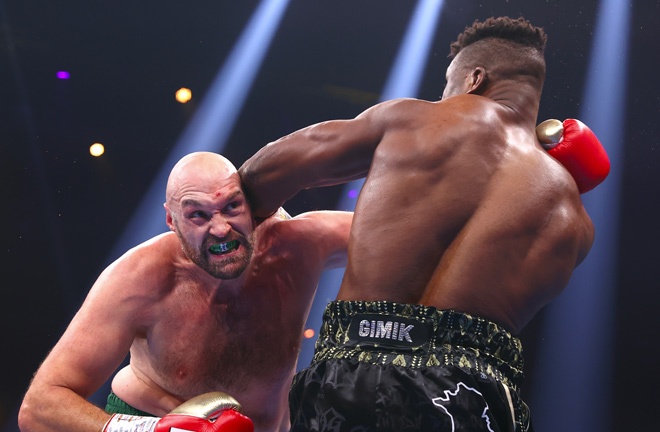 "And I promise you this, respect to Francis, easy work for my man.
"He [Tyson Fury] looked petrified. He got dropped in the third round. He didn't want to engage. He was thrown around like a rag doll in the clinch.
"Francis did so many basic things well in there. His guard was solid. He caught shots."
Fury faced off with unified heavyweight world champion, Oleksandr Usyk post-fight with the pair having already signed contracts to meet for the undisputed title in Saudi Arabia on December 23.
However, with the Manchester man sustaining clear marking around his left eye in what was a far tougher than expected bout, Fury's co-promoter, Frank Warren has now ruled out the fight taking place on that date and is instead targeting a January or February clash.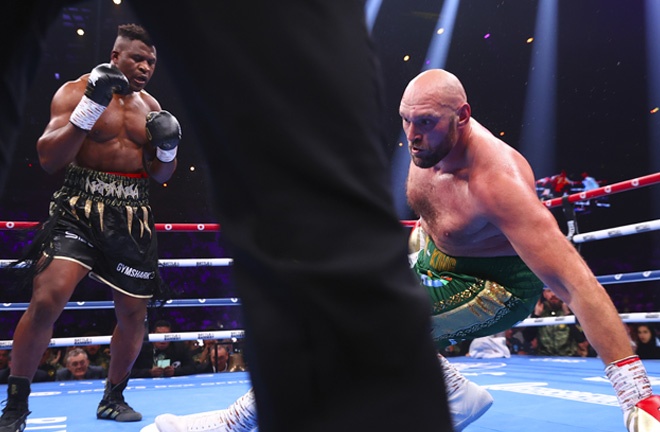 Hearn feels that the Fury-Usyk fight has lost some of its commercial value following the 35-year-old's below par performance.
"I said after the interviews, a bit of a snap reaction that the Usyk-Fury fight is dead," he added.
"It's obviously not dead, it's still a big fight, but the value of that fight has plummeted because really you want to see him rematch Francis Ngannou.
"I think Francis Ngannou now sits there with plenty of opportunities.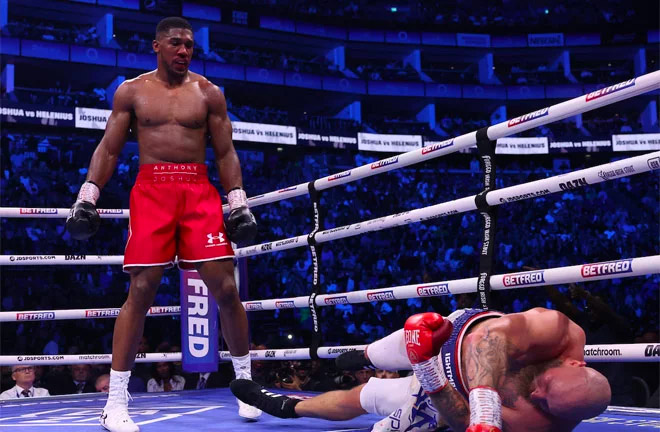 "I saw some comments today online people saying, 'Ngannou should come back with a follow-up fight with a lower level opponent.'
"Bad idea, really bad idea, because is there is a chance that he got lucky on Saturday night, in some respects.
"You can't take away from the performance, but trust me when I say, he can get beaten by any heavyweight in the top 50 in the world."