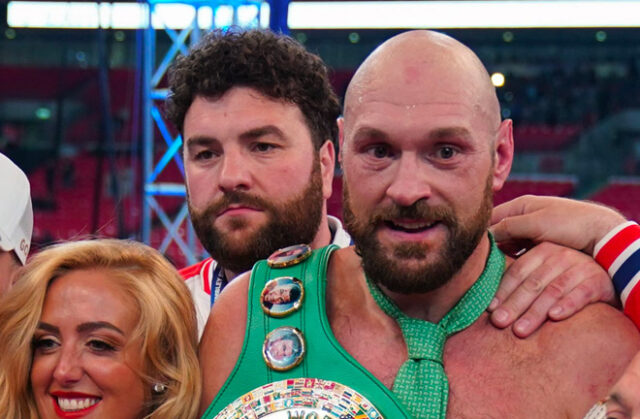 Tyson Fury's brother, Shane Fury believes his split decision win over Francis Ngannou was the wake up call he needed ahead of his looming undisputed heavyweight title fight with Oleksandr Usyk.
Usyk watched on from ringside as Fury climbed off the canvas and was deemed fortunate in some circles to scrape a victory over former UFC heavyweight champion, Ngannou who was making his professional debut in Saudi Arabia on Saturday night.
Shane insists the result and performance will serve him well with the Ukrainian, unified titlist waiting in the wings to crown the first undisputed heavyweight champion since Lennox Lewis achieved the feat in 1999.
"It's just not good enough," Fury told Boxing King Media.
"But I know it's a blessing in disguise, from history.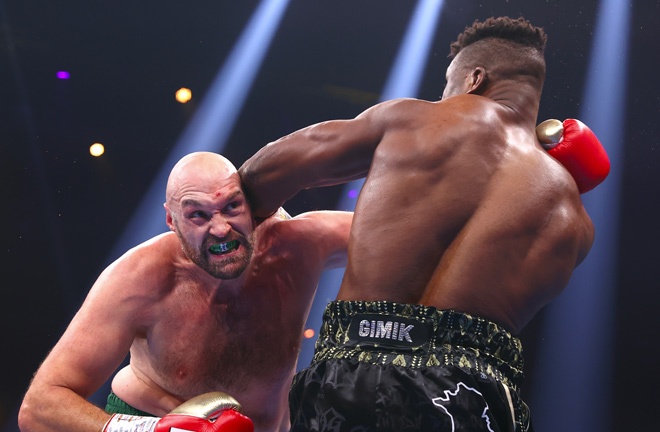 "He has a bad performance, it hits him in the face the reality and he trains and he gets things right.
"There's not a lot what needs to change, but [trainer] Sugar [Hill Steward] has got to stay over really.
"We're going to have a week off. I don't know even know when the date is, but from now until the date it's going to be working.
"It couldn't have worked out any better, because if he would have blown him out in a round and Ngannou wasn't as good as he was and he went in with the same s****, it wouldn't have been good enough.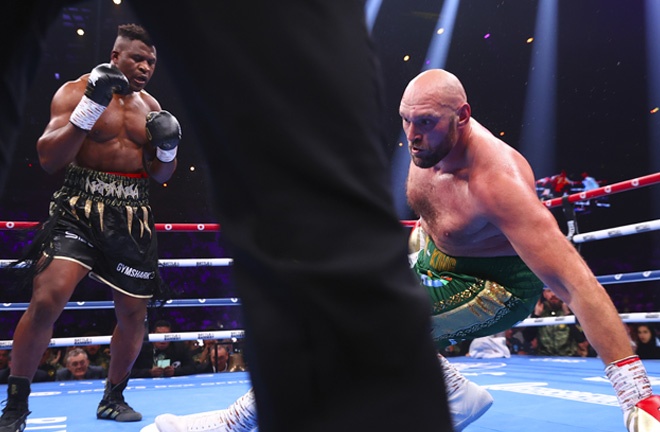 "Now he's had an eye-opener which he needs every now and again. He had an eye opener with the [Otto] Wallin fight, he came back and fought the best fight he's ever fought in his life.
"Tyson needs a bit of fear factor. He mustn't have had any fear factor at all for him and he came out like that."
The pair faced off in the ring afterwards having already signed contracts to clash on December 23 in Saudi Arabia.
However, Fury's co-promoter Frank Warren revealed that the fight is set to now take place in January or February.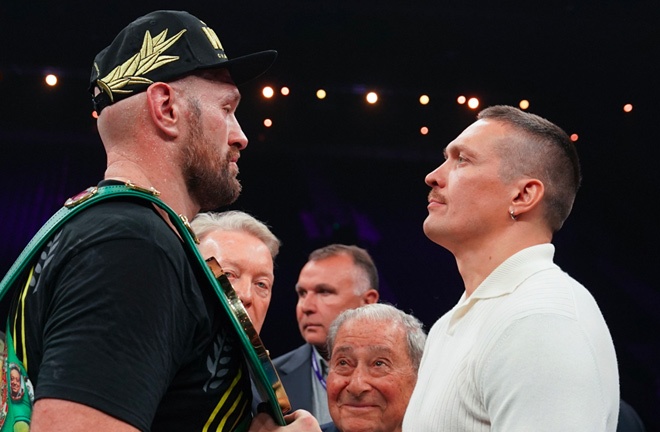 And the 35-year-old's younger brother insists that he will be in charge of the camp in the lead-up to the fight and has vowed to limit any outside distractions.
"There will be no business the next fight," he added.
"I'm going to be in charge. I'm going to have a chat with Tyson heart to heart.
"Do the business before everything is sorted, because there's no business a month before the fight.
"We're going to do as little interviews as possible. We're going to sell the fight. There'll be a press conference before we go into camp and after then we're switching off, because we've got a job to do."