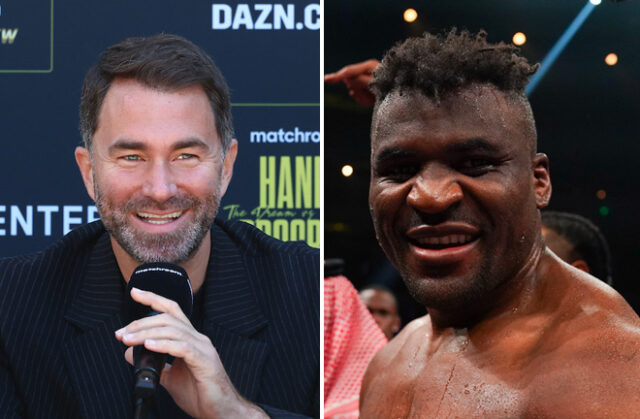 Eddie Hearn has predicted a brutal win for Francis Ngannou if he was to ever face Deontay Wilder in an MMA bout, insisting he would "snap his legs in half."
Hearn has been negotiating a fight between Wilder and Anthony Joshua, although a deal has not materialised and talk switched to a potential clash between 'The Bronze Bomber' and Ngannou after the latter narrowly lost a contentious split decision to Tyson Fury in Saudi Arabia on Saturday.
Wilder's trainer Malik Scott told FightHype.com that talks have begun for a showdown with the 37-year-old.
Hearn was asked how the American would fair in the Octagon with the ex-UFC heavyweight champion and warned that it would end catastrophically for him.
"I'm not being funny, but have you seen his legs?" Hearn told The MMA Hour.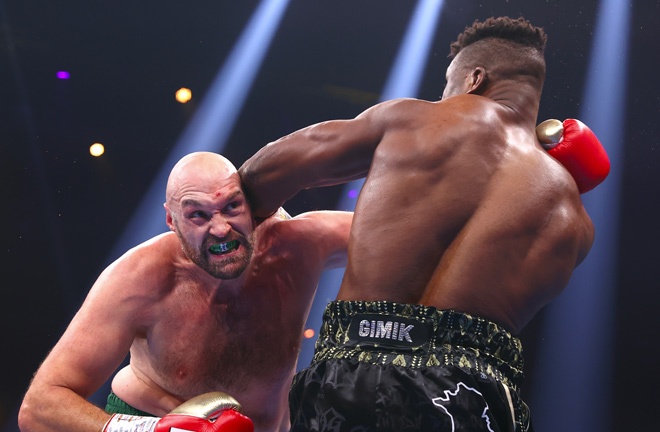 "If Francis Ngannou kicked Deontay Wilder's legs, they would literally snap in half."
Ngannou dropped Fury in the third round and many felt he had done enough to pull off a seismic upset over 'The Gypsy King'.
'The Predator', who is also contracted to MMA organisation, PFL confirmed that discussions have taken place to face Wilder in an MMA bout and claims the former WBC heavyweight world champion has been training for a potential crossover clash.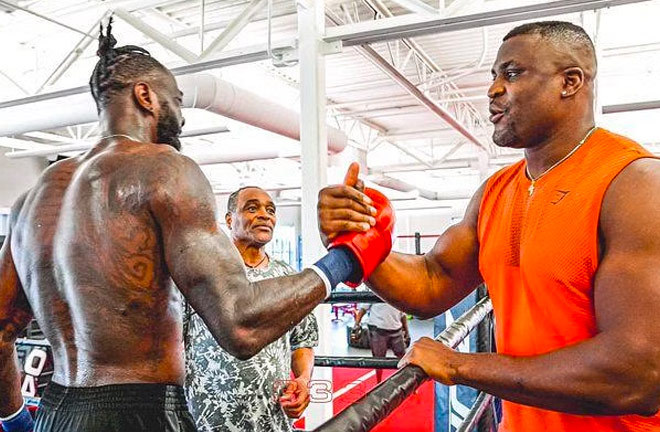 "I think that's a good idea," Ngannou added.
"In fact we have spoken about that. That has been in the discussion.
"That's something that can potentially happen.
"Deontay Wilder for a little while now has been training MMA, because there's an option here.
"Nothing is set. That's something that makes sense.
View this post on Instagram
"He's really serious about the MMA. I know a lot of people say 'I'm going to do this in boxing and do that in MMA,' but I think Deontay Wilder is very interested in MMA and even like just to step into the Octagon for MMA and MMA only.
But, again it's going to be hard. It's going to be a different beast for him.
"Unlike this time that I was the one experiencing the mountain, climbing the mountain, he's going to be the one climbing the mountain."