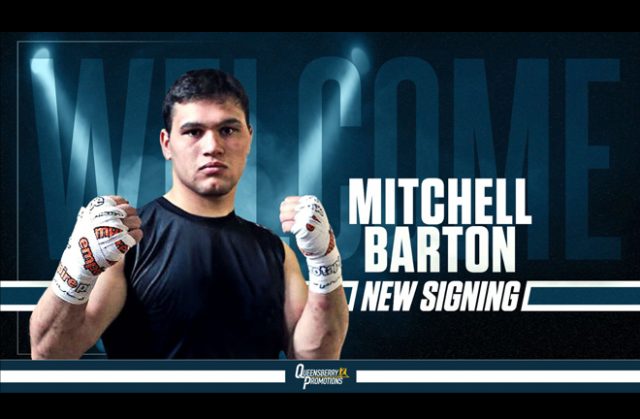 Top Heavyweight prospect Mitchell Barton has joined Frank Warren's Queensberry Promotions, as he prepares to make his professional debut.
The 21-year-old Scotland international, who lives in York and was born in Skipton, was a Scottish and British champion as a youth and also enjoyed success in the seniors where he was a two-time Tri-Nations winner and Scottish champion.
"It is unbelievable and I never thought in a million years I would get to sign with Frank Warren," said the Henry Wharton-trained heavyweight.
"He is one of the biggest names in boxing and it took a couple of days to sink in that I had done it.
"My trainer Henry kept asking if I could believe it and the answer was no.
"For the first couple of days I couldn't get excited because it just hadn't sunk in. It has now and I am over the moon.
"I have never trained as hard in my life and it is just brilliant," added Barton.
"I was born in Skipton and moved to Scotland when I was younger.
"I never picked up the accent, but I am just a fighter and it doesn't matter where you are from, does it?
"I've represented Scotland at the Commonwealth Games and the Europeans as a youth, also the world championships.
"I am a bit of everything because I box and fight. You cannot just stick to one style and although I would say I am more of a fighter, I am a smart fighter and pick my punches and look for the right shots.
"If needs be the power is there. I am 6ft 3/4" and I weigh about 17.5st.
"There is a lot of talent popping up now and it is a good time to be a heavyweight.
"The plan is to keep active and not rush into anything.
"I am still only young and will take small steps to build myself up.
"I am looking forward to the journey, although I know it will be hard."
Source: Queensberry Promotions