"I remember the first time he wrapped my hands. It was one of the most intimate things I've ever had done. I remember the smell of his aftershave. I remember he had a little bit of beer on his breath.
"It was a connection with two human beings. The very thought of the care he took whilst wrapping my hands, because your hands are your life in the fight game, it was a poetic moment in my life."
There are moments in life that captivate you and like a photo they live on in your memory. This was the moment for Gary Stretch. A moment that lives on for a lifetime.
Stretch's journey into boxing was not a simple path. Forced into the gym as an eight-year-old, he found himself spending nine months bored.
Uninterested, it didn't seem likely that Gary would go on to become a British champion, WBC International champion and a World title challenger.
"There was a bully in school who picked on my brother one day and I went fucking crazy," Stretch explained.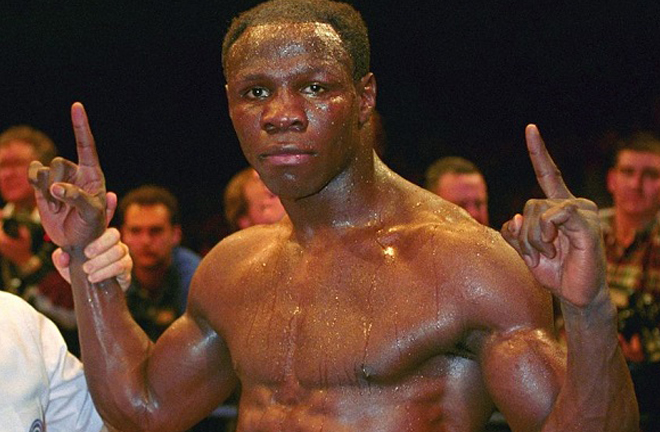 "I ended up getting kicked out of school.
"The precondition before I was allowed back into school was that I had to meet a new-found friend named discipline.
"They said 'you have to go there [the boxing gym] three nights a week!' To which I said 'absolutely not.'
"They literally took me there kicking and screaming. I stood in the corner of the gym for nine months. I never picked a glove up ever."
Stretch went from a shy, innocent child into a rebellious tearaway after his parents divorced when he was young. This is when the fighting began.
The fighting didn't continue when he got into the gym, however. That stayed firmly in the playground.
After nine months of boredom and lies, Stretch decided to lace up a pair of gloves for the very first time.
"My dad picked me up and dropped me off and every night he would say to the trainer 'how was my boy?' He would say 'he was great today.' I looked at this trainer like he was crazy. He never snitched on me.
"After nine months of being bored, I ended up looking at him. He smiled and I smiled. He said 'do you want to try it today?' I said 'sure,' and the rest was history."
Once the gloves were on the boxing began. Along with what came with it, the training, the discipline and later on came the winning.
But, before all of that the kid who stood in the corner for nine months doing nothing, stood out to the coach even when doing less than the minimum.
"The old man took a real interest in me and, it's funny, years later he said to me 'that stubbornness at eight-years-old to stand in the corner for nine months and not do anything.
'I knew that if I could channel your energy in the right direction it would be hard to beat.' I was very strong-minded for a little boy.
"He saw this potential and he nurtured it. Many times in the early days when I had to get up at five o'clock and run.
"People have problems doing that at 20-years-old but at eight, in England, when it's freezing cold in the winter."
Stretch grew from boy to man, almost overnight in some respects. The child who had no direction now had respect, respect for his trainer.
Years later, still boxing for the "old man", Stretch had his final amateur bout before turning professional. An upset on the cards.
"The big turning point in my career was when I was 16.
"The old man came over and said 'there's this championship, the NABC's, and there's this young kid called George Collins that's never been beaten.
"He's 74-0. I think we can beat him! Do you want to do it?'
"We entered and we met him in the final which was at the Grosvenor House in London.
"He did a deal with Frank Warren, he was about to sign a £50,000 professional contract. Also going for the Guinness Book of Records for most consecutive [wins].
"I knocked him out in a round. Then I turned over with Mike Barrett and Micky Duff. I think Warren honoured Collins' contract."
Stretch was now a professional and some years down the line had decided to take himself and his training camps stateside.
No longer trained by anyone, Gary had decided he wanted to be trained by one of the best so he headed to Las Vegas.
"Originally I went to Vegas to train with [Alton] Murkerson who trained Roy Jones and when I got there I didn't know anybody.
View this post on Instagram
"Bob Arum put me up in The Excalibur [hotel, opposite the MGM Grand].
"I went to the Top Rank Gym. Merkerson was sick [that day], he called me and said, 'Gary if you can go in and do a little bit on your own for a few days, I've got flu.'"
"I was there in the gym and Freddie [Roach] approached me and said 'do you want to do a few rounds on the mitts?'
"I did a few rounds on the mitts and he asked if I knew anybody around there to which I said no.
"We went and ate and he said, 'what time are you running tomorrow? Do you want to run at five? I'll see you at five.'
"He picked me up, he had a white Lincoln. I ran and he had the windows down and music blaring in the car and I ran beside the car.
"He had Parkinson's then, Freddie, and every day he would help me.
"By the time Merkerson was ready, I thought [to myself], let's train with Freddie. That's how we began our journey."
It was Roach who was in the corner for Stretch's WBO Middleweight World title shot, albeit an unsuccessful one. It was the legendary trainer, who advised against taking the bout against a teak Chris Eubank.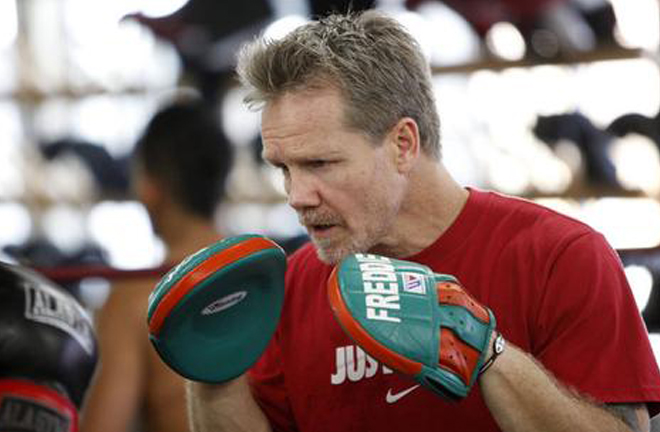 "The biggest regret in my life is that fight. Not for the fact that I lost the fight but for the fact, I didn't have the time to get ready.
"I'd been out of the ring for 11 months. When I got the call I had like five weeks to get ready. I hadn't run in six months.
"I called Freddie Roach and he said, 'impossible. You'll beat him 100%.
'You can beat him but you've got to be in the best shape of your life. He is so strong and you got to be smart.
'You've got to do a [Marvin] Hagler [Ray] Leonard, you've got to make him miss and make him pay.' He said we didn't have the time."
After hearing the advice from Roach, Gary pleaded with the promoters to postpone the date to enable himself to have a full training camp. It was to no avail.
"I called Barry Hearn, Alan Lacey was dealing with it at the time. I said I needed more time. They said, 'this is the date, take it or leave it.'
"I took it. I got on a flight and knocked on Freddie's door and said, 'Freddie, I'm doing it!' He said I was out of my mind.
"I got myself into the best shape I could. I guess I got into decent shape but I wasn't physically strong.
"By the time of the fight, after five hard weeks, I was kind of burned out."
On fight night, Stretch didn't look out of place against Eubank but it wasn't a bout that ignited immediately either.
"The first five rounds I don't think he touched me. It wasn't an easy fight, Eubank was very tricky, but I've had harder fights.
"I've had more difficult fights than Eubank. I think I had the measure of Eubank for most of the fight.
"We tried for like a year after to get the rematch, [they] were not interested.
"I was a little bit disillusioned with the game. I had one more fight because I had been in boxing so long I was going to leave with my hands in the air."
The World title challenger did get his final wish, leaving the sport with a win. After defeating journeyman, Steve Goodwin by a unanimous points decision in a six-round bout, Stretch headed for Hollywood.
Gary featured in a supporting role as Cleitus in the 2004 movie 'Alexander,' starring alongside Hollywood's finest in Sir Anthony Hopkins, Angelina Jolie and Colin Farrell.
But, his proudest moment in life after boxing was producing 'Through My Fathers Eyes,' a Ronda Rousey documentary which is available to view on Netflix.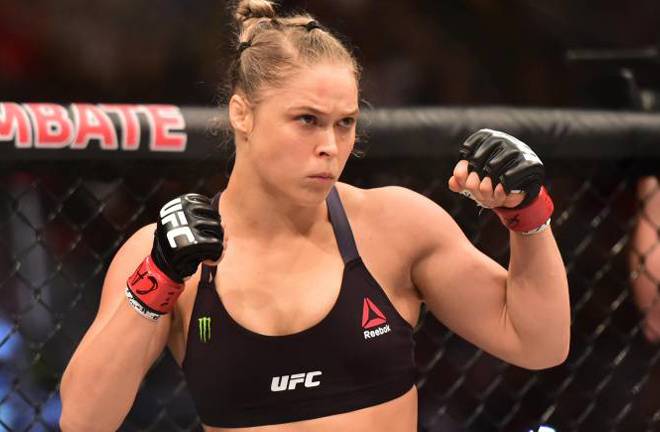 Stretch met Rousey after being asked to be her boxing coach to improve her striking, as her team built her arsenal.
"She's a very interesting person. Very driven, very motivated.
"She was very upset getting where she got [to] which is the reason I made the movie.
"Then I found out about her life and her father. I was more interested in the relationship and the drive to what makes people fight."